Well Played
Max Homa, Michael Kim have classic reactions to Cal joining the ACC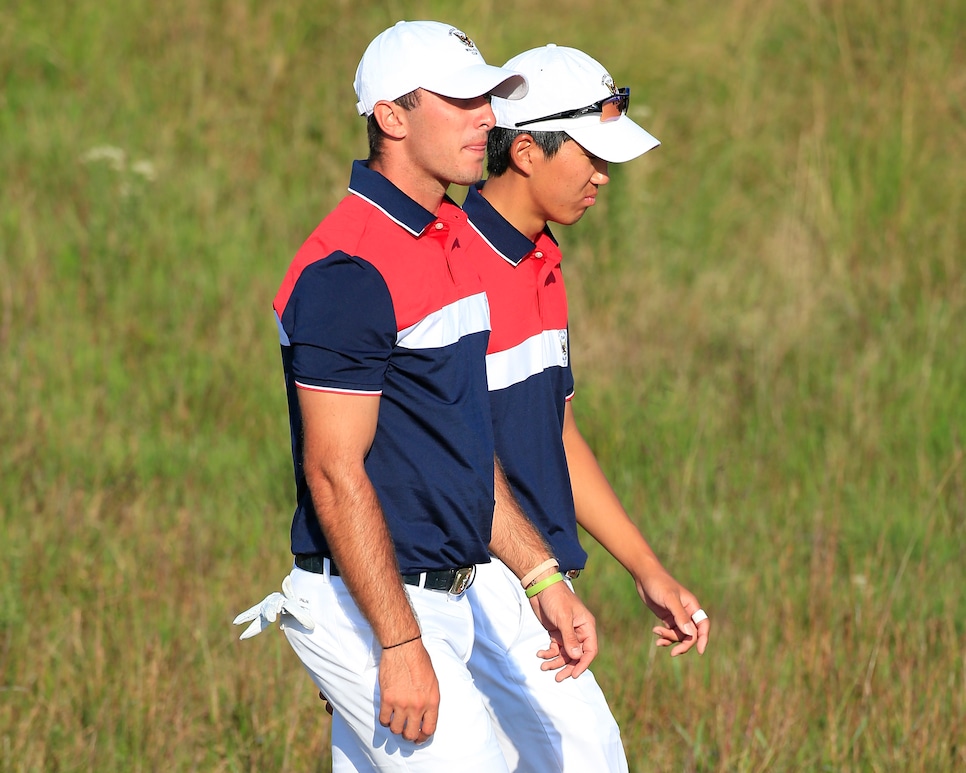 Former Cal teammates Max Homa and Michael Kim in action at the 2013 Walker Cup.
Michael Cohen
The college sports landscape continued to shift on Friday with the official announcement that Stanford, Cal, and SMU are all likely headed to the ACC. Yes, that ACC. The conference in which Louisville is the closest school to the West Coast. Yes, that Louisville.
Obviously, none of these moves make any sense from a logistics standpoint, but cash rules everything. The ACC, which approved the potential move by a vote of its members, saw it as a business opportunity to add to its collection of brands like other conferences have been doing in recent years. And Stanford and Cal were desperate to land anywhere after the Big Ten and Big 12 ransacked the Pac-12.
In any event, there were some great reactions to this latest NCAA shakeup, but none better than from Max Homa and Michael Kim. The pair of PGA Tour winners were Walker Cup teammates and members of a powerhouse Cal squad a decade ago, with Homa winning the NCAA individual title. And Max used his trademark sense of humor to address his alma mater's move.
Well played, Max. And here was Michael's response:
Weird times, indeed. Hey, at least as student athletes they didn't have to travel as much as next year's crop of Golden Bears will.