Seen on tour
Max Homa made a rare putter change at the 2021 AT&T Pebble Beach
Week in and week out, the equipment scene shifts on the PGA Tour. At the AT&T Pebble Beach Pro-Am, that resulted in putter changes for Akshay Bhatia, Max Homa and Tom Hoge.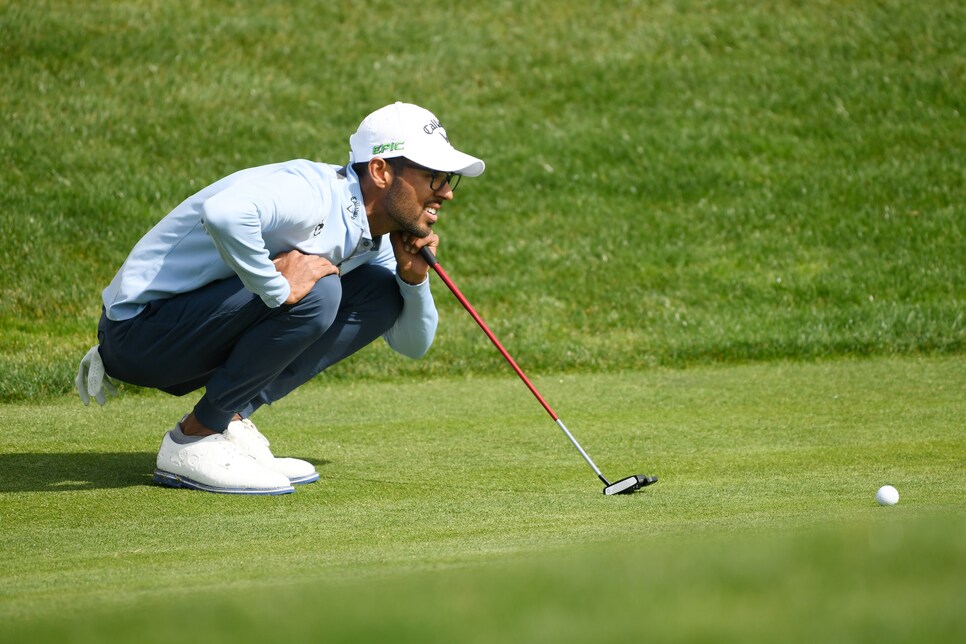 Once a top-ranked junior golfer, Akshay Bhatia has gotten off to a relatively slow start in his professional career, having missed all six cuts last season and making two of four this season prior to the AT&T Pebble Beach Pro-Am. A couple weeks ago, Bhatia went to Odyssey's putting studio, bringing a couple of armlock putters he wanted to get dialed in with.
"He's always had an issue with the launch on the armlock [putters]," said Joe Toulon, a putter specialist with Odyssey. "It was always a little too high and when we adjusted the loft, the putter didn't sit as well as he wanted. He uses his armlock at a low loft to begin with due to his set up."
Toulon then gave Bhatia a standard-length 2-Ball Ten, one of the company's new mallet models. "His alignment was better, launch angle was ideal, and his face angle at impact was nearly perfect—in fact we measured one putt at 0.00 face angle at impact; dead square," said Toulon. "It was just a matter of him feeling comfortable with it in competition because it was a great fit for him. He used it in a Monday qualifier and felt really good with it and this week has been very good as well."
Indeed, Bhatia finished T-30 at the AT&T, ranking 15th in strokes gained/putting at 2.890.
Max Homa changed out one Scotty Cameron mallet putter for another at the AT&T, changing to Cameron's new Phantom X 11.5 prototype after working with Scotty Cameron tour rep Drew Page early in the week at Pebble Beach. Homa, who had used his trusty Scotty Cameron Futura T5W all but two weeks since the 2019 Waste Management Phoenix Open, ended the week T-7 while finishing ninth in strokes gained/putting, picking up nearly four shots on the field on the greens.
"It's very similar to his previous gamer in terms of look and offset but provides him with a little more stability and additional alignment features that he didn't have with his T5W," Page said. "It also has a solid milled steel face which he prefers because of the feedback it gives him on the hit."
Homa finished T-7 at Pebble Beach, ranking T-4 in birdies with 21.
Tom Hoge seeing red on the greens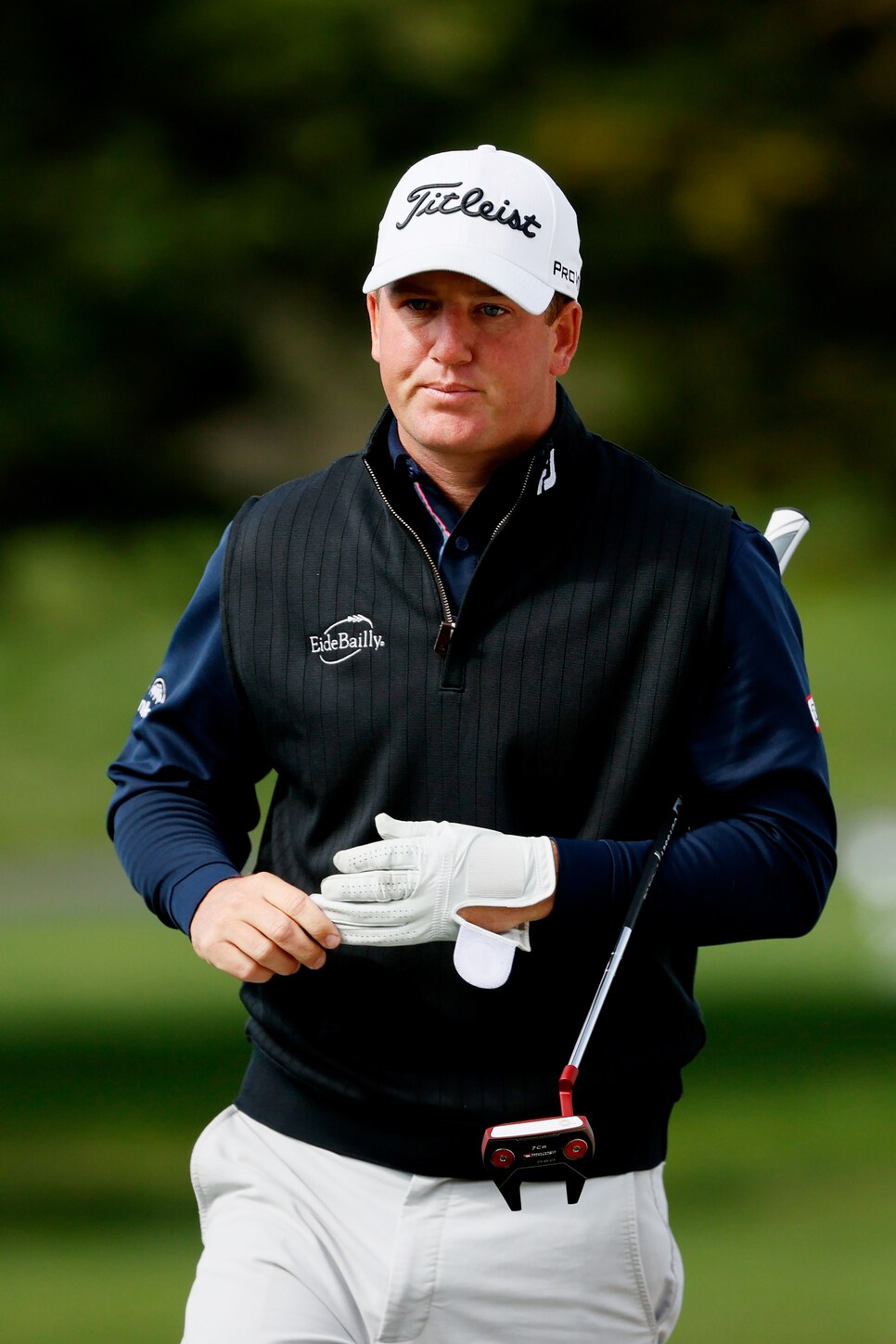 Tom Hoge came into the AT&T Pebble Beach Pro-Am having a reasonable year on the greens, ranking 74th in strokes gained/putting with his TaylorMade Spider Tour mallet. He made a change on the Monterey Peninsula, however, going to an Odyssey O-Works 7 CH Red mallet—a putter similar in style to the one Xander Schauffele uses.
The change brought immediate results for Hoge, who played in the final group on Sunday and finished T-12, ranking third in strokes gained/putting at 4.771 and second in putts per green in regulation at 1.596.
"I switched putters the start of the week, and I feel like I've been holing a lot of those four- to eight-foot putts that you need to make around here," Hoge said after the third round. "[I] feel pretty comfortable. The back nine I was out of position a lot but felt pretty calm still that I could get it up around there and have a good putt to save par."