Highlights
We're not sure how Max Homa didn't fall into this gator-filled lake at the Zurich Classic
Max Homa did all professional golfers a solid on Thursday when he attempted one of the bravest—and probably, dumbest—shots you'll ever see. This should settle the dumb "Are golfers athletes?" debate once and for all. It won't, of course, but it should.
Homa and teammate Talor Gooch were rolling during the first round of the Zurich Classic when both hit bad tee shots on the par-4 sixth hole at TPC Louisiana. Homa's ball came to rest inside the hazard line and about a foot away from a lake. A gator-inhabited lake, that is.
Yet with seemingly no shot, he attempted to hit a huge slice with a hybrid. It didn't work out. Nor was it even close to working out. But just the fact that he attempted it—and managed not to fall into that gator-filled lake—should be celebrated. Have a look:
OK, so it wasn't exactly Jordan Spieth's death-defying shot from the edge of a cliff at Pebble Beach, but that took guts by Max. If he falls in, that's an all-time blooper, but instead, he took a healthy cut at his golf ball. Although, again, he didn't come remotely close to pulling it off. Check out the light blue line on ShotTracker: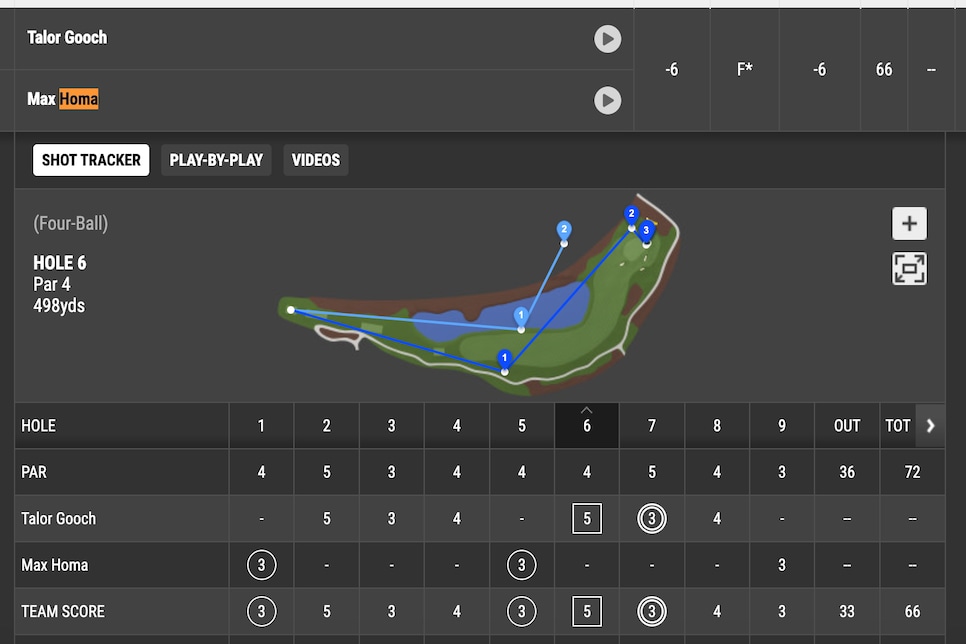 Nope, not even close. As you can see, the duo bogeyed that hole. But they bounced back to eagle the next, which would have been much more difficult to do if Homa had gotten soaked. Or, you know, been eaten by a gator.
The three-time PGA Tour winner was proud of his effort as well: