News
U.S. Open 2020: Matthew Wolff can do something on Sunday last accomplished by Francis Ouimet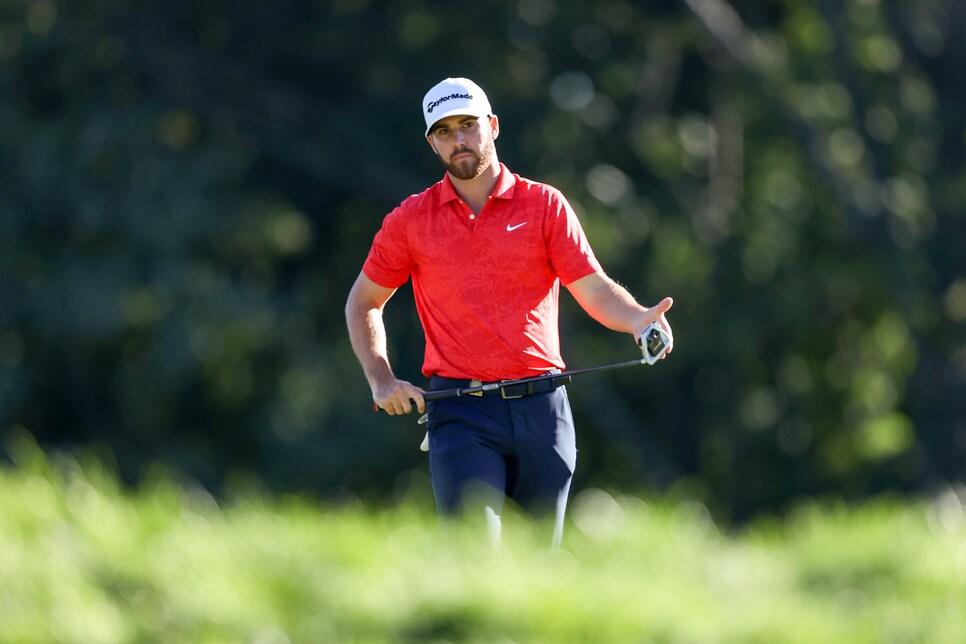 If he wins on Sunday, Matthew Wolff can join Francis Ouimet as only players to win the U.S. Open in their first start.
Gregory Shamus
Just by taking the 54-hole lead on Sunday at Winged Foot with a third-round 65, Matthew Wolff made a little bit of U.S. Open history. He's the youngest leader after three rounds since the 1971 U.S. Open at Merion, where Jim Simons, who had turned 21 a month earlier, led Jack Nicklaus by two strokes entering the final round. Wolff, who became the second-youngest winner in PGA Tour history at the 2019 3M Open, just turned 21 this past April.
But the reigning NCAA champion can make some much more significant history on Sunday at Winged Foot, where he'll begin the final round with a two-shot edge over Bryson DeChambeau. If Wolff goes on to win, he'll be the first player to win the U.S. Open in his first appearance in 107 years—the last being Francis Ouimet, who won the 1913 U.S. Open at The Country Club in Brookline, Mass.
Ouimet, of course, won the tournament as an amateur. Wolff turned pro at the 2019 Travelers Championship, but he's only played in one previous major championsip—the 2020 PGA Championship at Harding Park last month. There, Wolff tied for fourth. Fellow young star Collin Morikawa claimed the Wanamkaer Trophy that week, winning his first major in his second major start. Wolff can accomplish that same feat on Sunday as well.
To do so, Wolff will have to buck an alarming Winged Foot trend. In the previous five U.S. Opens held at Winged Foot's West Course, the 54-hole leader has never shot a score lower than four-over 74 in the final round. Only two of those five have shot 74 on the nose, one being Billy Casper, who hung on to win in 1959. The other? Phil Mickelson, who ... eh, let's not go there.
The overall scoring average for the previous 54-hole leaders at Winged Foot: 76.83. No pressure, though, Matt.