Good Work If You Can Get It
Matt Rhule is now getting paid $40 million NOT to coach the Carolina Panthers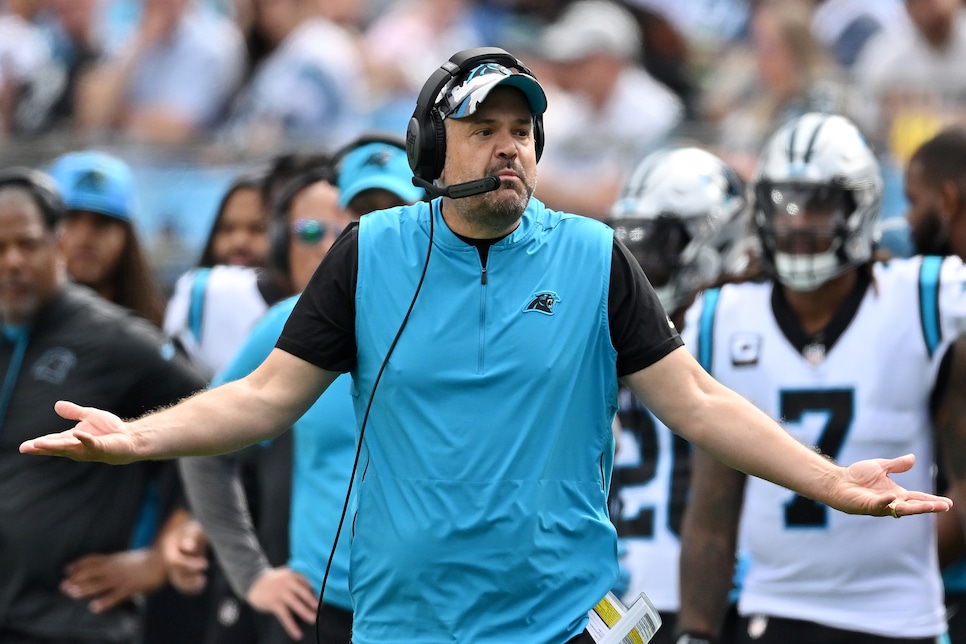 Well folks, our most cherished autumn tradition is finally here: The unceremonious sh*tcanning of the first NFL coach of the season. This year, that honor fell to the Carolina Panthers' embattled HC Matt Rhule, who was handed an unthinkable (for a first-time NFL head coach) seven-year, $62-million-dollar contract back in 2020. Since then, Rhule has gone 11-27, which says just about everything you need to know … well, almost.
The other teensie eensie little tidbit of information you probably should be aware of if you're a Panthers fan is that Rhule is not walking away for free. In fact, his tenure has been so comprehensively inept, that the Panthers are paying him YUGE money to walk away and never look back.
$40 MILLION! That's an eye-watering figure. That's more than Nick Saban's buyout at Alabama. That's $25 million more than Scott Frost held up Nebraska for last month. It's more than the $29.8 million the Mets are still paying off for Bobby Bonilla, the most infamous dead-money hit in sports history. David Tepper—the NFL's second-richest owner at a net worth of $16.7 billion—can afford it, but that doesn't mean the Panthers can.
Beyond that, there's nothing more to say. The number speaks for itself. Even the world's most financially illiterate teenager could tell you that paying Matt Rhule Bill Belichick money NOT to coach is a bad investment. Or maybe Rhule has been so bad that it's a good one. Either way, Panthers fans better buckle up. This is about to get a whole lot worse before it gets better.