News
Matt Kuchar hung tough when his game had other ideas, and he's a winner again because of it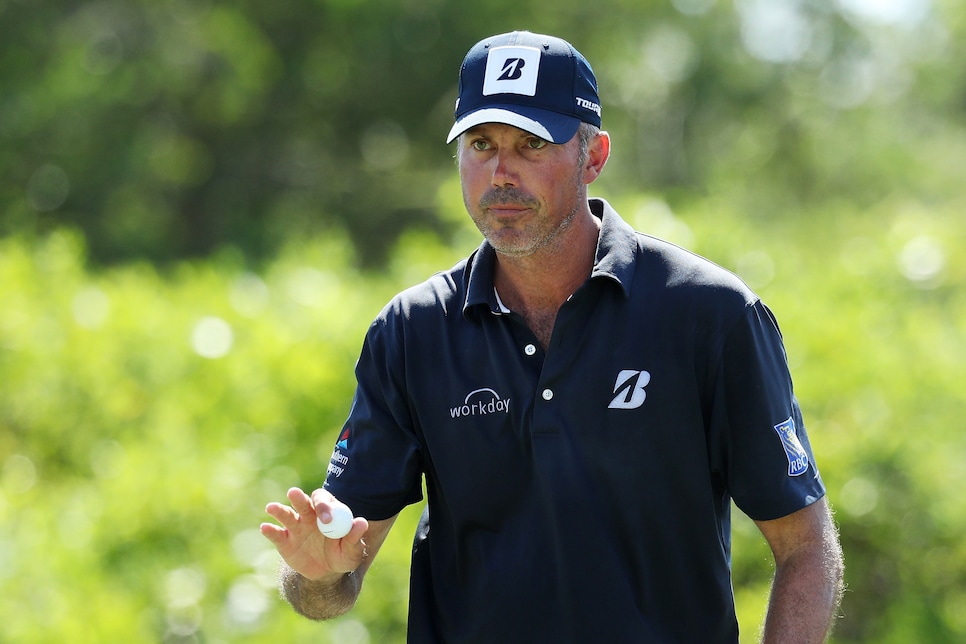 Photo By: Rob Carr/Getty Images
No matter how much success someone has in golf—be it eight wins on the PGA Tour, or 80—the feeling of never knowing if there will be another one—be it from Matt Kuchar or Tiger Woods—is there, somewhere.
When the gettin' is good, it's buried deep below the surface, hidden under layers of confidence that the total control of the golf ball you have off the tee, with your irons, or the putter, will never turn cold. But when it's going the other way, of course, it bubbles near the top—if it doesn't boil over altogether.
That's the game. It can be nerve-wracking, uneasy and annoying.
That would also be a good way to describe the last year for Kuchar, whose one-stroke victory over Danny Lee on Sunday in Mexico at the Mayakoba Golf Classic was his first on tour since 2014, and his first anywhere since 2015.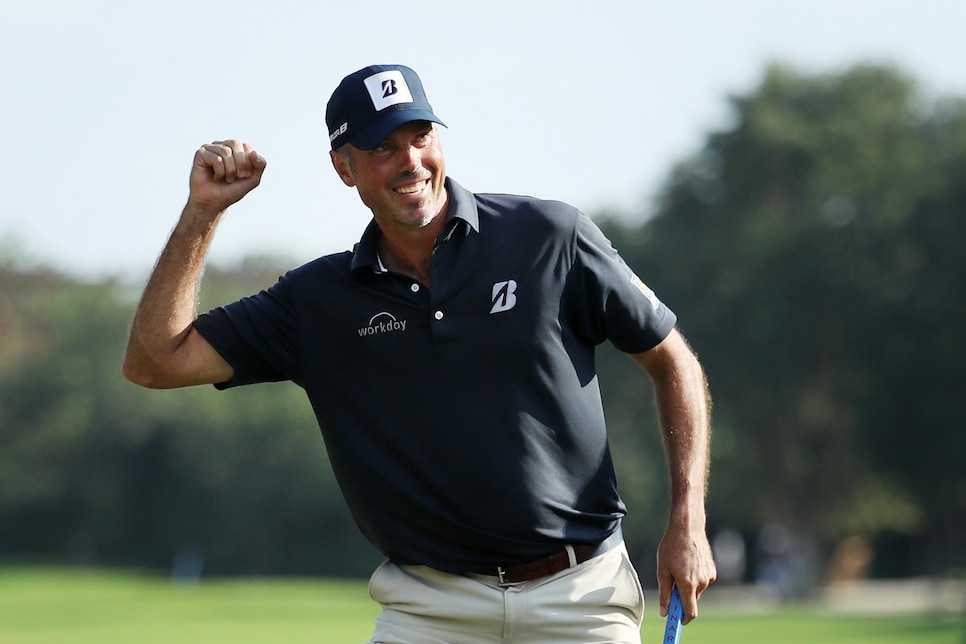 "I was hugely frustrated at times last year," the 40-year-old Kuchar said. "I had been several years where missing cuts wasn't in my vocabulary and missed more than my share last year, which is really frustrating. Last year I felt there was a lot of good that was going on, but my results weren't good. It gets hard to stay positive at points when you're not doing what you're accustomed to doing."
For Kuchar, that meant going from performing exceptionally, consistently well to some unexpected weekends off. From 2009 through the end of 2017, the former U.S. Amateur champion was a mainstay in the top 20 in the Official World Golf Ranking, won a half-dozen titles on the PGA Tour, including a Players and a World Golf Championship, finished second 10 times, third 11 times and racked up another 63 top-10s. That's some serious lettuce—to the tune of more than $36 million in earnings on the PGA Tour, with Kuchar never making less than $2.4 million in a season during that span.
Then came the 2017-'18 campaign.
Though no single part of his game was disastrously off statistically, the overall results were. Success in golf being the thin line that it is, Kuchar missed five cuts in 23 worldwide starts—the most for him in nearly a decade—including at the U.S. Open and PGA Championship. He was eliminated from the FedEx Cup Playoffs after the second event, his earliest departure from the postseason since 2008. And he failed to make the U.S. Ryder Cup team, or play well enough to warrant a captain's pick, despite being a veteran presence who had played on each of the last four teams and someone whose game might have been a good fit for Le Golf National.
Of course, not playing well isn't a good fit anywhere.
"Golf's a crazy game," Kuchar said earlier in the week in Mexico. "I think that's what kept me a bit sane. Even though we play a crazy, insane game is that knowing how difficult golf is and how close you really are to bouncing back and playing some good golf when it can feel pretty far off."
It was anything but in Mexico, though. Kuchar opened with a pair of 64s, followed with a 65 and led by four going into Sunday.
By the time he dropped a three-footer for par on the 18th for a final-round 69 and a 22-under 262 total, he'd set 36-, 54- and 72-hole tournament scoring records.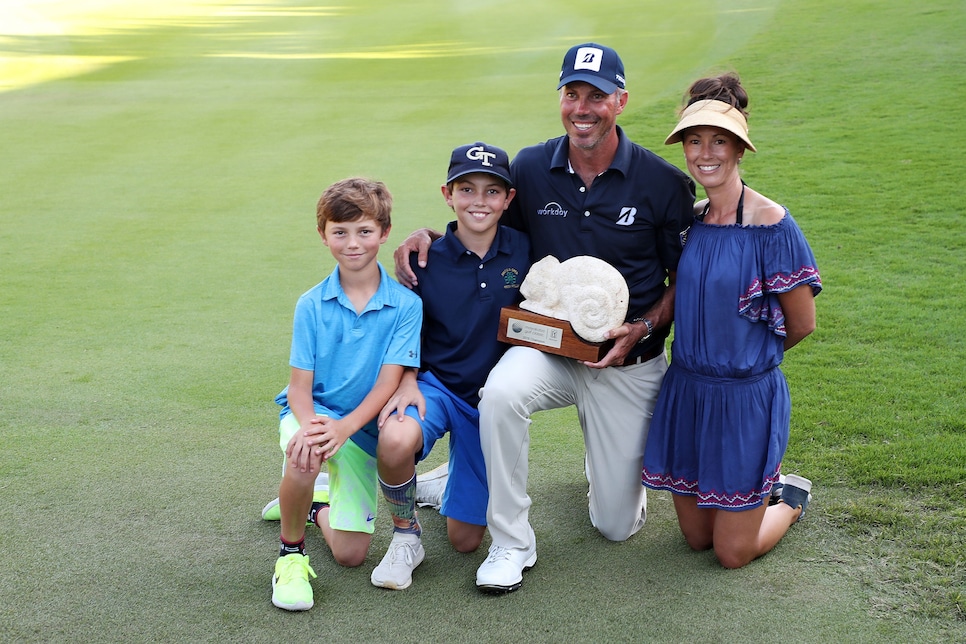 "It feels extra sweet having suffered through a year in not playing great and being four years removed from my last victory," Kuchar said. "I realized how difficult it is to win on the PGA Tour."
How hard? Try 1,666 days between victories hard (though there was a win in 2015 at the Fiji Invitational, which was a bit like winning the Aussie Best-Ball given that almost the entire field was made up of players from Down Under).
Now both, each among the top five players in the world at one point, are, at long last, winners again.
As Kuchar said in a nod to the victory in Mexico that gets him into the Sentry Tournament of Champions in Maui come January, "From hola, to aloha."