Legends
This Matt Every story involving a front-nine 29 and a helicoptered putter is the most Matt Every story ever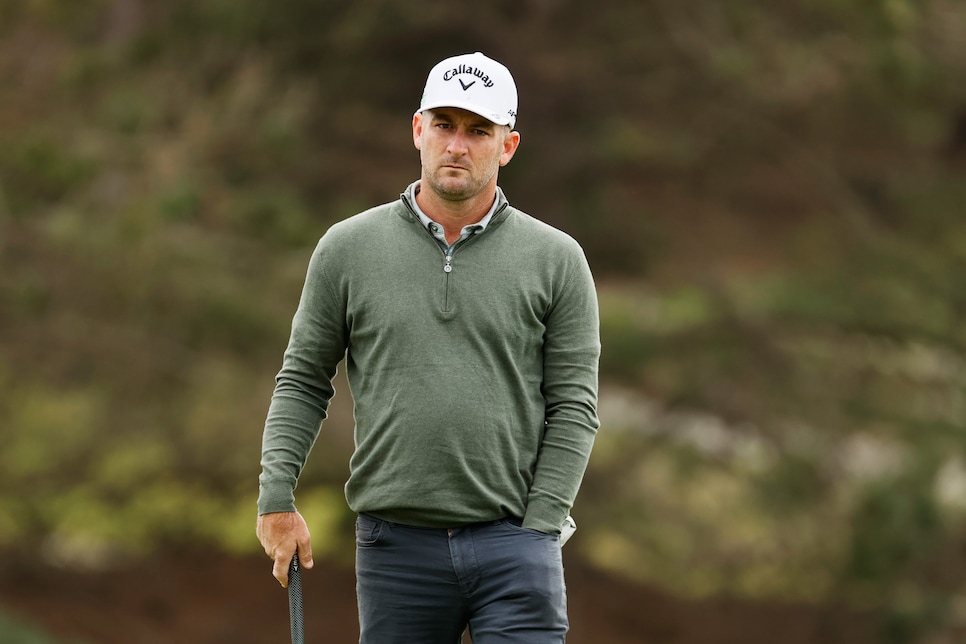 Before making his television debut at the RSM Classic last month, Matt Every didn't rule out a return to professional golf should his competitive juices return. Clearly, they did this past weekend, as Every teed it up in a Florida Professional Golf Tour Event and did some very Matt Every things.
In the opening round of the Riviera Open—not that Riviera, the Riviera in Ormond Beach, Fla.—the two-time Arnold Palmer Invitational winner shot a one-under 70, a chaotic round that featured six birdies and five bogeys. But the chaos didn't truly begin for Every until the following day, this past Sunday, which was the final round of the 36-hole event.
According to Ryan French, AKA Monday Q Info (aka @acaseofthegolf1), Every went out in six-under 29, thrusting himself into contention. Things took a turn for the worse early on the back nine, as Every bogeyed the 10th and 12th holes, stunting his momentum. Nick Biondi, a mini tour pro who was in Every's group that day, relayed the rest of the story to French, and it is a doozy:
Every's other playing partner that day, Ohio club pro Jake Scott, replied to French's tweet saying that Every was a couple of four-foot putts away from 27 on the front nine. As for the putter, according to Scott, it was brand new:
Every's Sunday 63 vaulted him 30 spots up the leader board, good enough for solo sixth, four shots back of winner Jeff Coor. Per Scott, Every finished the round eagle-birdie, the final putt a 15-footer with his wedge.
Luckily for us, this will not be the last we see of Every on the golf course. While he's hoping for more television work, Biondi says that Every told him he plans to use all of his remaining starts that he'll earn due to his past champion status, somewhere in the range of 8-to-12. Expect to see him in all of the alternate-field events and, of course, the Arnold Palmer Invitational, where two years ago he shot rounds of 65 and 83 for one of the most electric missed cuts you'll ever see. Typical stuff for Every.