News
Masters 2020: Patrons can still gobble up merchandise this year, but with a twist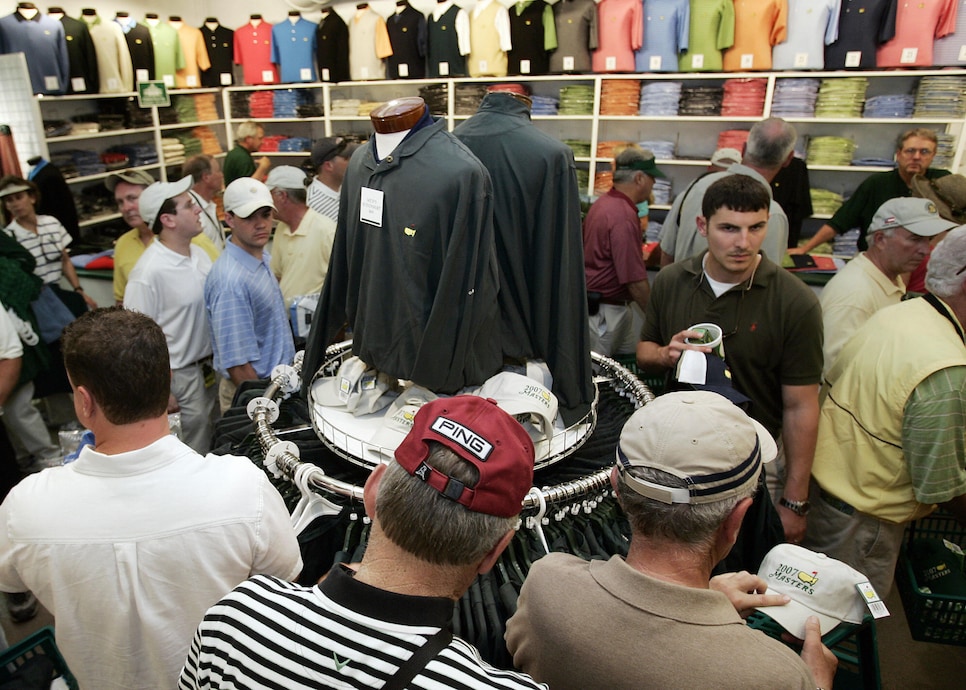 Patrons regularly pack the merchandise center during the Masters.
JEFF HAYNES
Golf is rich with status symbols and few logos catch one's eye more than that of the little yellow silhouette of the United States, a green pin and red flag planted on Augusta, Ga., and the words Masters (or Masters Tournament).
If the Masters is a rite of spring, a piece of merchandise from the tournament is a rite of passage. Save for third-party operators, the only place to obtain tournament merchandise is during tournament week itself, which also means you already managed to scoop up one of the tougher tickets in sports, or at least know someone who did.
But with no fans—er, patrons—being permitted at Augusta National for this year's tournament-unlike-any-other-turned-fall-classic because of the ongoing COVID-19 pandemic, that means the Masters had to adapt when it came to its highly sought-after merchandise, too.
On Thursday, the tournament announced that this year's event will feature "an exclusive online Masters Patron Shop," meaning that for the first time in the tournament's history the Masters will make its coveted swag available online only.
Before you get too excited, that doesn't mean just anybody with a laptop and WiFi connection can purchase it.
"Patrons will have the ability to shop," a club spokesperson said via email, noting that means specifically ticket holders of record.
So those who were fortunate enough to have purchased tickets for the 2020 tournament through Augusta National will still be able to get their hands on this year's merchandise. More details will be sent to ticket holders via email. There is also a limit of two orders per person, though it's unclear if there is a limit to the number of items per order.
Hey, it beats the alternative.