News
Why Rory, Rickie think Shadow Creek is a good test run for Augusta National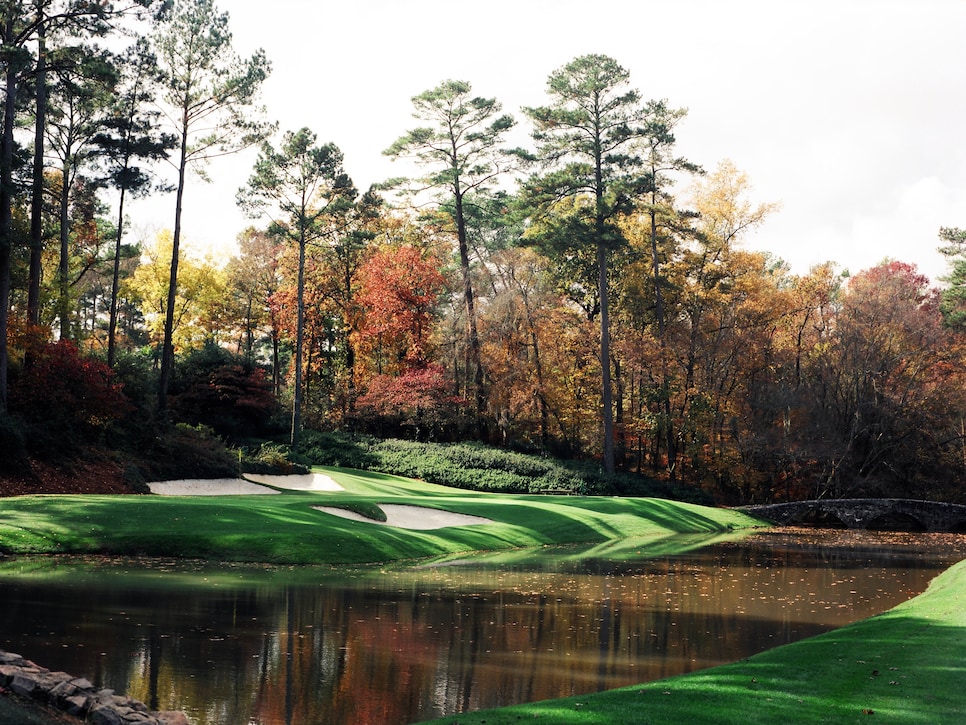 As aesthetically pleasing as its confines may be, Shadow Creek will never be confused for Augusta National. Still, players in this week's CJ Cup are finding the Las Vegas course is serving surprisingly well as preparation for next month's Masters.
"I think this is actually a great place for—you know, to kind of have a little checkpoint of where things are leading up to Augusta," said Rickie Fowler.
Speaking to the media Wednesday, both Fowler and Rory McIlroy commented on the similarities between the Georgia and Nevada properties. Specifically, the comparisons of green complexes.
"I was saying yesterday with how good the greens are here and how slopey and how fast and how the course is set up, it's actually—it's not a bad place to prepare for Augusta," said McIlroy, who owns five top-10 finishes at the Masters. "It's bent, the same conditions you're going to get there in terms of grass anyway."
Added Fowler: "These greens could be fairly similar in areas to what we may see at Augusta with what they're capable there with sub-air as well as here. The greens are very firm as of Monday starting into this week. I'm not sure where they're going to take them. Greens are rolling perfect. I think something, two similarities we may see at Augusta."
McIlroy and Fowler weren't the only ones seeing parallels, with Justin Rose singing the same song. "Yeah, this golf course actually is great preparation for Augusta National," Rose said. "I think the way the greens putt, I think they're going to be rolling 12, 13 by the looks of it and plenty of break on them as well, so there's going to be a lot of putts up and over ridges. The way you're going to have to feed the ball into the hole I think will start to give you the imagination that you need for Augusta."
To be clear, there's no replicating Augusta National, and as Mcilroy noted, this week's climate (sunny, high 80s) is markedly different than Georgia in the fall. Conversely, McIlroy posited that this year's pre-Masters lineup might serve as better course work than the traditional spring billing.
"Climate's going to be a bit different, but it's not bad preparation. Obviously it's on the other side of the country, it's not as close, but when you think about the courses that we play leading up to Augusta, they're all Bermuda for the most part," McIlroy said. "It's Florida, it's different, right? It's a different test and a different setup. I think here this week and Sherwood next week [site of the Zozo Championship], I think that's going to be a lot of guys' last event before Augusta, and I think they're going to be two good courses."
Of course, there's never been an autumn Masters. Meaning the players aren't exactly sure what to prepare for.
"Honest, I don't think we'll really know until Monday, Tuesday of Augusta what we're really in for just because no one's really seen the golf course in November, how it could play, how early they were able to get started as far as the overseed and course prep," Fowler said.
"But as we all know, Augusta, they can make miracles happen, so I'm expecting to see an awesome place as normal, but it is going to play differently from what we see in April."
The Masters begins on Nov. 12.