Celebrity Golfers
This Masters-inspired Ben Rector song featuring Snoop Dogg(!) should be the PGA Tour's new theme music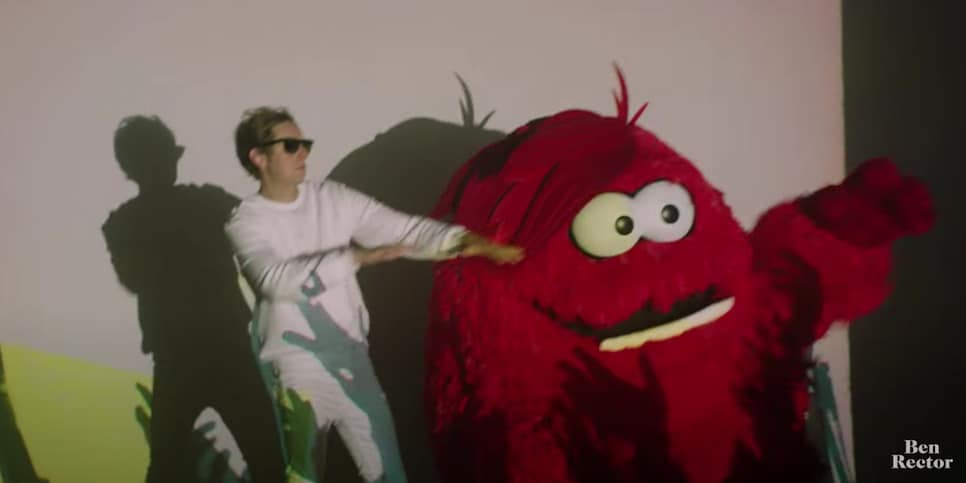 You'll want to dance too when you hear Ben Rector's new song, "Sunday."
We here at The Loop love a good sports theme song, and as golf fans, we've been particularly blessed with a few of them from Dave Loggins' "Augusta" to Yanni's "In Celebration of Man," to that new Players Championship jam that's an absolute banger. But allow us to add another to fray, courtesy of Ben Rector—and Snoop Dogg. Yep, Snoop Dogg.
The 35-year-old singer-songwriter collaborated with the legendary rapper on "Sunday," a song that was conceived on Masters Sunday last year and came together quite quickly. After a strange confluence of events, that is.
As Rector tells it, an ankle injury had him pretty bummed out so he went outside to watch the final round of the 2021 Masters on his phone in order to get a little sun. When he took a break to scroll through Instagram, he stumbled onto a post from No Laying Up that featured a catchy hook in the background. Although hobbled physically, Rector's creative wheels started turning.
"There was this piano track," Rector recalls. "This doesn't usually happen, but I liked the song so much that I started messing around with it in my head right away, and I had to find out what it is."
With the help of No Laying Up, he found out it was from a music licensing site called Musicbed and made by a couple friends who were part of a group called Daisy Chain. So working it into his own song was easy. But working Snoop into the song?
"I'm a pessimist by nature, but for whatever reason, I believed, 'I want Snoop Dogg to rap on this song and I think he's going to do it,' which was ridiculous to think," Rector says. "But I thought he would be perfect for him, so I called my manager that day . . . and it ended up working out."
Boy, did it ever. Have a listen for yourself to the catchy tune, and try to not be instantly put in a good mood:
YOU GOT ME FEELIN' LIKE IT'S SUNDAY! Damn, that's good. And so is Rector's entire new album, "The Joy of Music," by the way. Go check that out too.
As you may have guessed by someone who would take a break from watching golf to check out more golf-y things on Instagram, Rector is an avid golfer. And a good one at that. He currently carries a 4-handicap and he's played most of the top courses in the country from Augusta National to Cypress Point. Yeah, we'd be feeling pretty joyful too.
His biggest golf thrill, however, may have come earlier this year when he got into the AT&T Pebble Beach Pro-Am at the last minute (apparently, there's a celeb alternate list too), was partnered with Peter Jacobsen, and in the same group as NFL legend Steve Young, while his music idol Huey Lewis (whom Rector replaced in the field due to a shoulder injury) followed along.
"Basically the whole week I'm hanging with Peter Jacobsen and Fluff, then talking with Huey Lewis after I hit a shot walking down the fairway, and Steve Young and I are giving each other a hard time," Rector says. "It was unreal."
But his year could get even better if his Masters-inspired song could somehow wind up (officially) being golf's next great theme music.
"I was not approaching this at all as a licensing thing, but it was funny, after I wrote it, I was just like, I mean, this should totally be on the Sunday of a tournament," Rector said. "If a golf tournament would use this, that would be so good. Because that was part of the imagery I was feeling at the time. . . . Surely, somebody could use that."
Surely, they could. Let's go, TV networks. Make it happen.