high praise
Masters 2023: Michelin-starred chef calls Augusta National the best organized company 'in the world'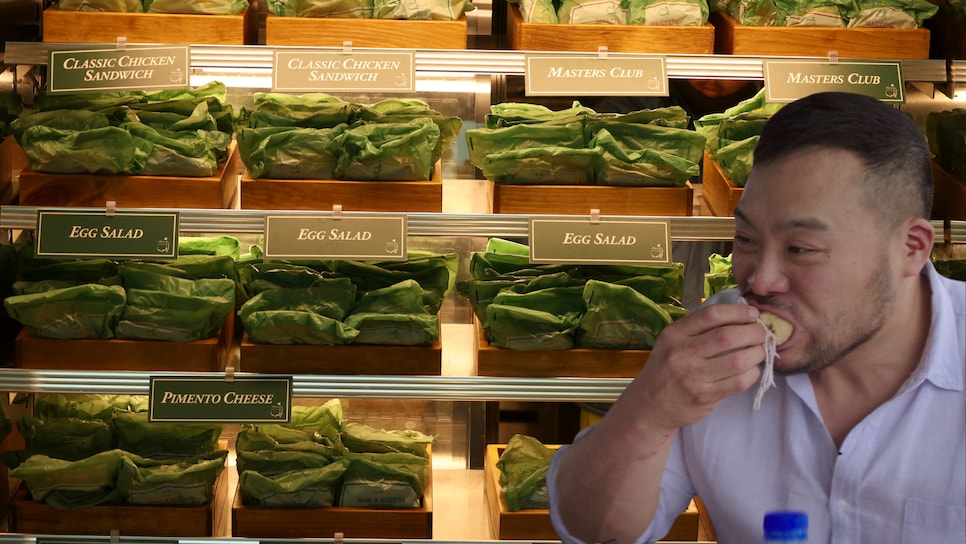 There are three things that people at Augusta seemingly can't stop discussing: Tiger Woods, LIV Golf and what to eat while at the Masters.
We've already written about how the prices are the "GOAT," and as much of a food connoisseur as our very own Christopher Powers is, it may mean a bit more to Augusta to hear the praise from renowned chef David Chang.
After making the trek to Augusta National, famed food-knower David Chang joined Bill Simmons, Joe House and Nathan Hubbard (brother of pro golfer Mark Hubbard) on The Bill Simmons Podcast to extol the virtues of the food scene at the Georgia major, make some ill-advised bets and ridicule Simmons for his "egg salad is f***ing disgusting" take. The foursome also went into detail about the lifehack that is combining the chicken and pimento cheese sandwiches, which sounds pretty damn good.
"Do you guys know why everything's packaged green?" Chang asked his crew. "Because of the cameras. In case it's on the ground, it matches in with the scenery. That's how detailed everything is here. You gotta love it."
A celebrity chef and much-acclaimed restaurateur, Chang is the founder of the Momofuku restaurant group and the man behind Momofuku Ko, which has two Michelin stars. He also created Netflix's food series Ugly Delicious, appeared on Hot Ones and became the first celebrity to win the $1,000,000 top prize on Who Wants to Be a Millionaire? for good measure.
The guy's been everywhere and still doesn't see much that compares to Augusta.
"So, in 2019, we filmed something, and we spent like five days here behind the scenes observing," Chang said. "It's very similar to me as when you go to one of the best restaurants in the world. It's almost less about the food, which is clearly why you're there. It's about the precision, the organization, the teamwork, the execution. I don't say this lightly, I think Augusta National, especially this tournament, is the best-organized company thing in the world."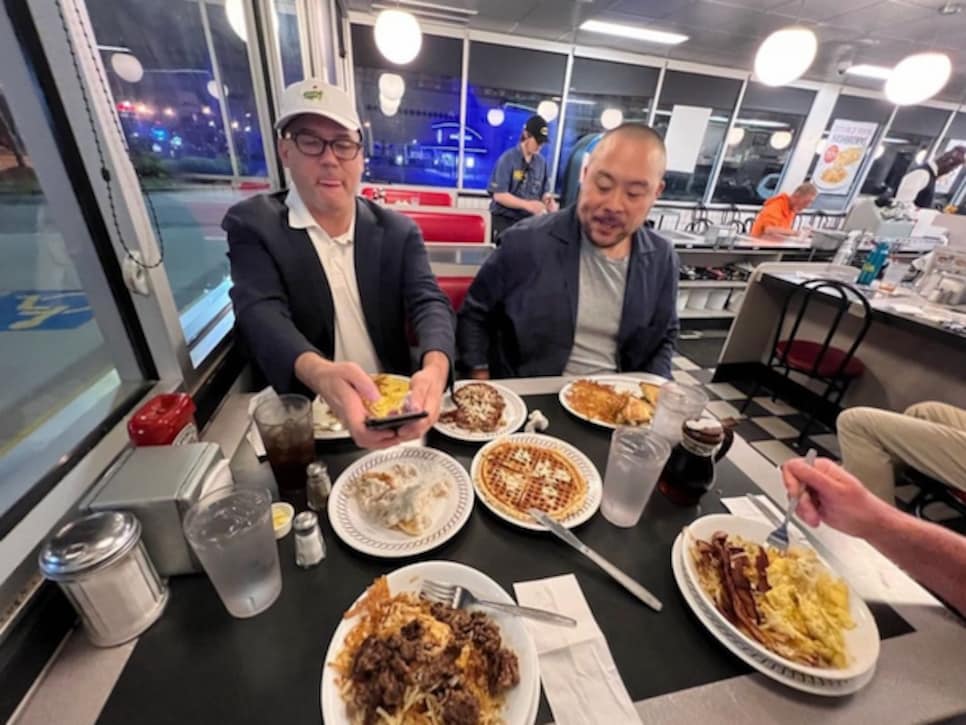 From Bill Simmons' Instagram
Chang also joined his podcast partners on a Waffle House excursion, so you know he has stellar taste. God, Waffle House sounds so good right now. Maybe I should eat some breakfast ...
Find you a Michelin-starred chef that loves both Augusta and Waffle House. It doesn't get any better than that.