ValueTown, USA
Masters 2023: The concession prices at Augusta National are ... checks notes ... still the GOAT
AUGUSTA, Ga. — If you're ever able to make the once-in-a-lifetime trek to Augusta National for the Masters Tournament, it's going to cost you a pretty penny. Once you get inside the gates, though, all you need is a $20 bill to eat, and drink, like a king (or queen).
For those who've been, and for those who follow the sport closely, this is hardly new information. But it bears repeating for the casual golf fan who checks in for the Masters and a handful of other tournaments each year. Outside of an Atlanta Falcons game at Mercedes-Benz Stadium, which has similarly low concession prices, there's no other sporting event like it when it comes to chowing down and (literally) drinking it all in.
No sandwich on the menu will run you more than $3, and the two without meat—the pimento cheese (can confirm, might be the GOAT) and the egg salad (hard pass)—are both $1.50. Everything on the breakfast menu, which is served until 10 a.m., is also $3 or less. Non-alcoholic beverages are all $2, while beer and a specialty drink called the "Crow's Nest," a nod to where the amateurs stay this week, are $5 each. The most expensive item on the menu, white wine, is $6. All snacks, including the famous Georgia Peach Ice Cream Sandwich, are $2.50 or less.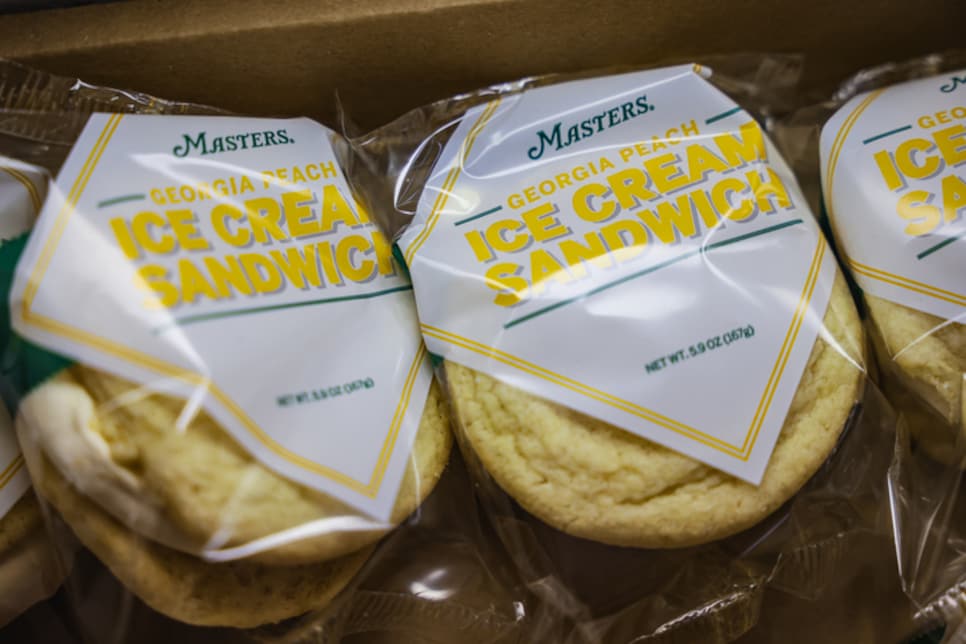 So, for a fun little exercise, here's what you could get for $20: A morning coffee (if you're into that stuff) and a breakfast sandwich, followed by a beer and a pimento cheese sandwich at lunch, then another beer and a Georgia Peach Ice Cream sandwich. You'd be walking off the property full, a little buzzed and you'd still have a dollar left in your pocket. Not bad, we'd say.