Masters
Masters 2023: Brooks Koepka can't explain his Sunday collapse, and that's what's so frustrating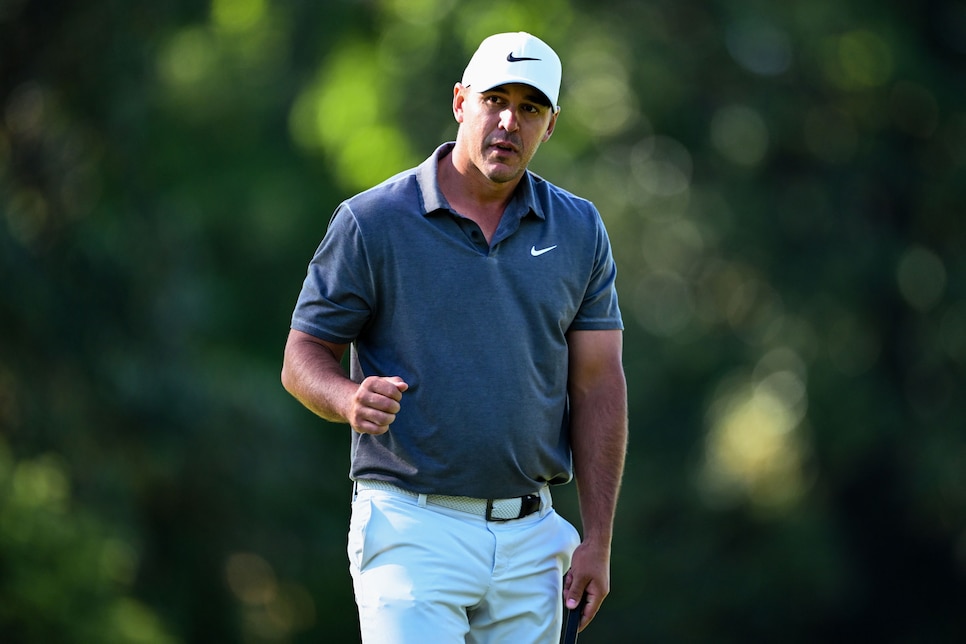 AUGUSTA, Ga. — Brooks Koepka said it best. His loss on Sunday at the Masters will take days to get over.
Sitting in his press conference after losing to Jon Rahm by four shots, Koepka laid it bare. There's no sugar coating shooting a Sunday 75 when you were the 54-hole leader by two shots and your playing partner posts 69. When asked if he could find any positives, he was blunt.
"Probably not … not today," Koepka said. "Probably not for the next few days. Right now, it's kind of tough to see, if I'm honest, probably for the next few hours and the next few days."
A four-time major champion who now plays for the LIV Golf League, Koepka seemed poised to put on the green jacket to go with his two U.S. Open and two PGA titles, and set up the chance to complete the career Grand Slam at the Open Championship this summer. His game looked stellar the first three days, his ball-striking impressive and his putter cooperating.
But six bogeys—four of them coming before making the first of his three birdies—during the final round dropped Koepka to a share of second at eight under for the tournament with fellow LIV golfer Phil Mickelson.
It was an uncharacteristic finish for a proven front runner; three times Koepka had held the 54-hole lead at a major and he had never failed to convert. Plus Koepka came to Augusta National with momentum after winning the LIV Golf event in Orlando the previous week.
"I wasn't expecting Brooks to play bad," said Rahm after the round. "So I needed to bring the fight to him."
The final twosome both parred the first two holes of the final round, but on the third is where they began to separate from each other. On the short par 4, Koepka left his birdie putt well short, and Rahm drained his to cut the deficit to one.
Koepka then made bogey at the par-3 fourth, and suddenly they were then tied.
"Obviously it's super disappointing," Koepka said. "I didn't play good enough to win. I didn't feel like I did too much wrong, but that's how golf goes sometimes."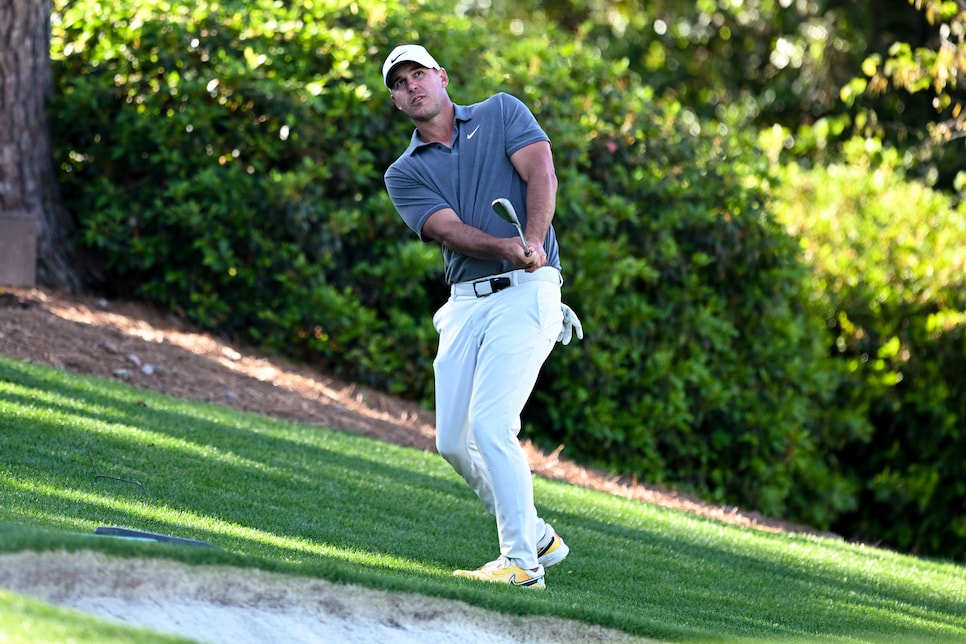 Brooks Koepka's solid play from the first three days at Augusta disappeared on Sunday.
J.D. Cuban
Koepka will now return to LIV Golf. The rival tour travels to Australia, for a sold-out event in Adelaide before another tournament in Singapore. Perhaps on the long flight Down Under, the 32-year-old will see the silver lining in his fourth career runner up at a major championship, two of which have come at Augusta National.
"Eventually it will be a positive," Koepka said. "Probably give it a week, and I'll start to see some positives out of it and carry this over to the PGA, the U.S. Open and the Open.
"It is what it is. I tried. Gave it my all, so I can go to sleep at night."