tell it like it is
Masters 2023: Girls Drive, Chip & Putt winner says dad caddied for her at Augusta National because he wanted to be on TV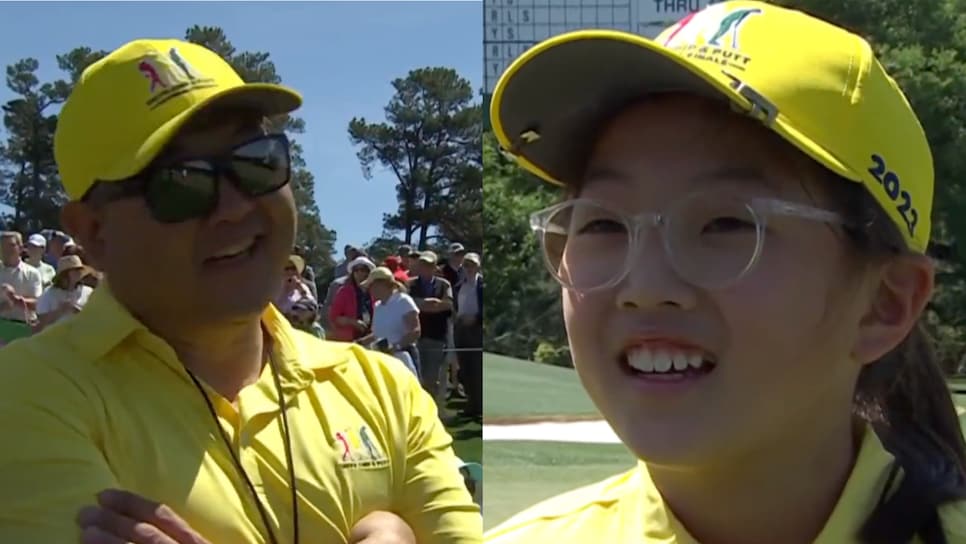 After a year of golf chaos and disruption, there's a chance we will see and hear a lot of hard truths and bickering at this week's Masters. Although the best of the best don't officially tee off until Thursday, we already have someone being thrown under the bus. And that someone is, of course, one of the fathers of a Drive, Chip & Putt champion.
That's just brutal honesty from Girls 7-9 division national champion Ashley Kim. It doesn't look like she's wrong, but saying that on TV for the whole world (and eventually all of social media) to see is certainly a choice.
You gotta feel for the mom who does all of the work and gets pushed aside once the cameras turn on, but having this clip as blackmail over her husband is probably worth missing out on the limelight.
You can watch the entire interview with the delightful Park here, in which she answers questions about her victory and her Inbee Park nickname.
Thankfully, no one asked her about LIV Golf or the rollback debate, as we know Kim would never mince words.
MORE GOLF DIGEST MASTERS PREVIEW STORIES: