AUGUSTA, Ga. — The 10th hole at Augusta National is a special one.
Well, every hole is special, to be fair. But the 10th is especially special. Personally, it's my favorite on the course in large part because it forces players subtly out of their comfort zone. Their only option is to adapt.
The 10th hole is an almost 500 yard par-4. It used to be a rather subtle dogleg, but it's changed over the years. The fairway tightened, the green moved more around the corner, and its complexes altered. So far at the 2023 Masters, it ranks the eighth most difficult hole on the course.
It's steeply downhill — going from one of the highest points on the property to one of the lowest — and the nearest obstacle is a bunker 370 yards in the distance.
On paper, a relatively long, relatively difficult, relatively open hole like this would mean players simply send driver. But instead, we've seen the opposite. Time and time and time again players opt for 3-wood. Even in the wet. Even in the cold. Even when they're trying to catch the leader. It's always 3-wood.
There's a good reason why.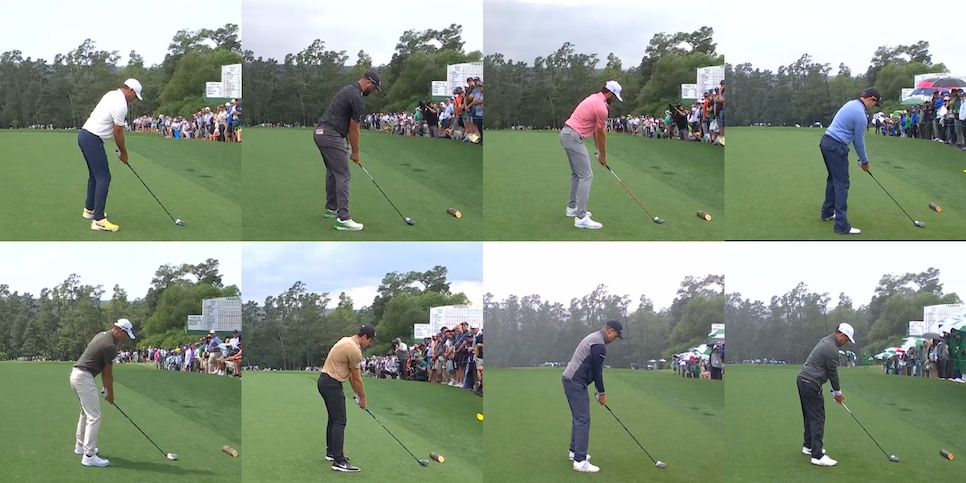 Using the clever 'loft hack'
As Billy Horschel explained earlier this season, most players hit left-to-right fades with their drivers as a result of innovative driver technology. Players have gotten so good at shaving spin off their drivers that they hit low-spinning fades: An ideal combination of the consistency a fade offers, with the distance of a lower-spinning draw.
But on the 10th hole, the shape of the hole and the encroaching trees on the left mean players have to hit a right-to-left draw in order to get down the fairway. It's their only option, and players know it.
"It's a shot I've been working on specifically for this week," Jon Rahm says.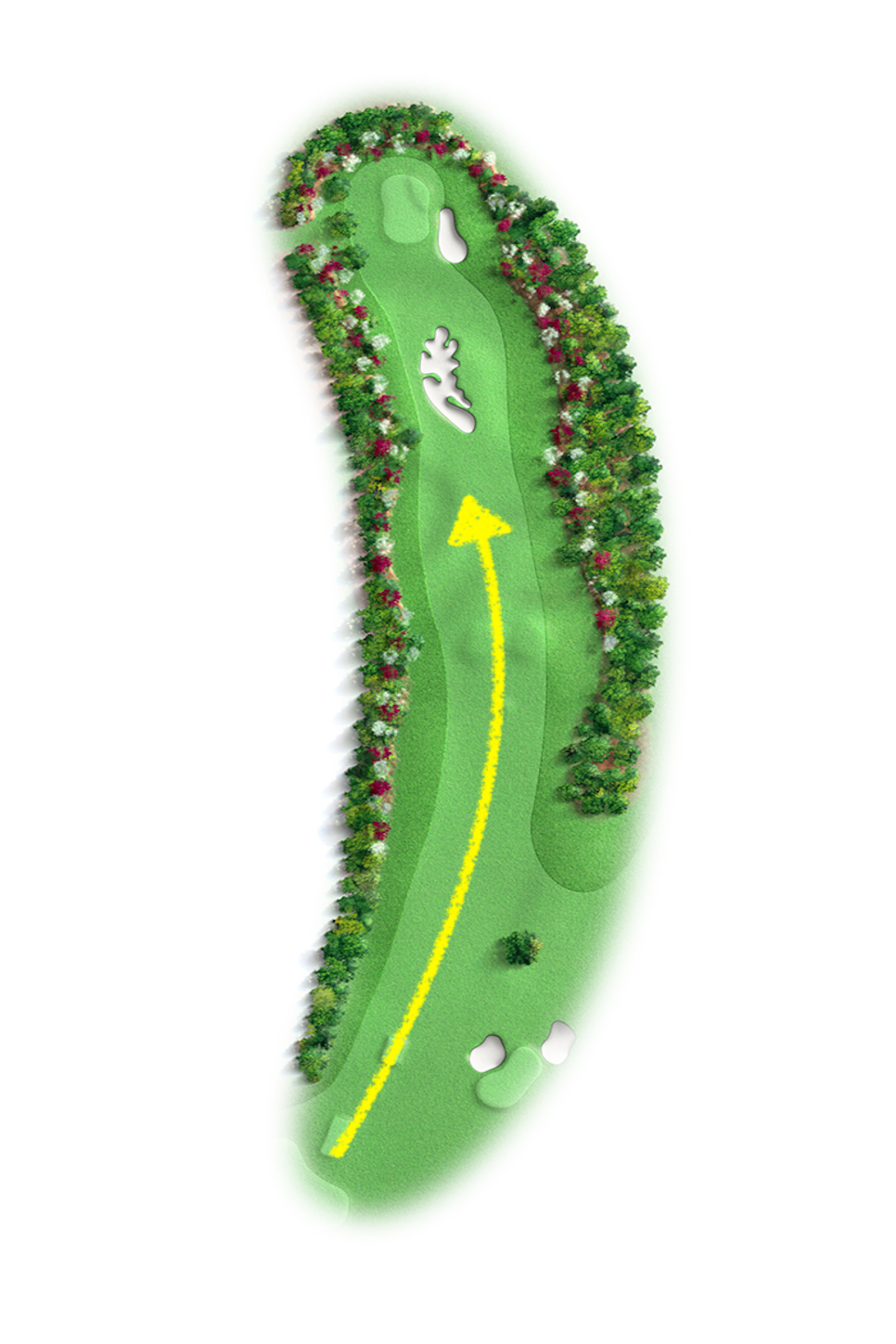 Because draws spin less than fades — and players are hitting low-spinning fades already — it opens the door for a disaster shot. Mis-hit a draw even a little bit with your driver that's designed for low spin, and it'll come off with too little spin and dive uncontrollably left.
Hence the 3-wood. It has a little more loft, a little more spin, and therefore a lot more margin for error. It's a kind of security blanket as players opt for a more uncomfortable shot.
"A little more loft helps you control the spin," commentator Ian Baker-Finch says. "It's way easier to draw that club than a driver."
It's why a vast majority of players opt for 3-woods. When you do see a player pull driver, it's usually for one of three reasons: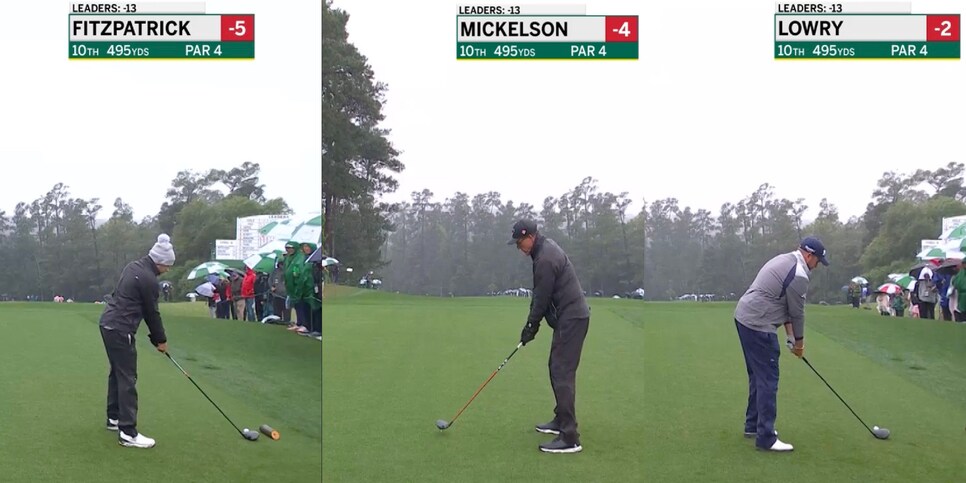 They're natural drawers of the ball, which is why Chris Kirk and Zach Johnson hit drivers.
They have a go-to right-to-left shot that they trust, in some cases because these players are naturally more high-spin players to begin with. Justin Thomas, Sepp Straka and Shane Lowry opted for drivers during their first two rounds.
They're lefties, where none of this applies because they can just hit their standard fade. Phil Mickelson usually hits a driver on the 10th.
It all makes for an interesting and unusual decision. Balance the risk-reward dynamic correctly, and you'll walk away from the hole a winner.