Fades or draws?
It's the new go-to shot for the 'best' players. One pro explains why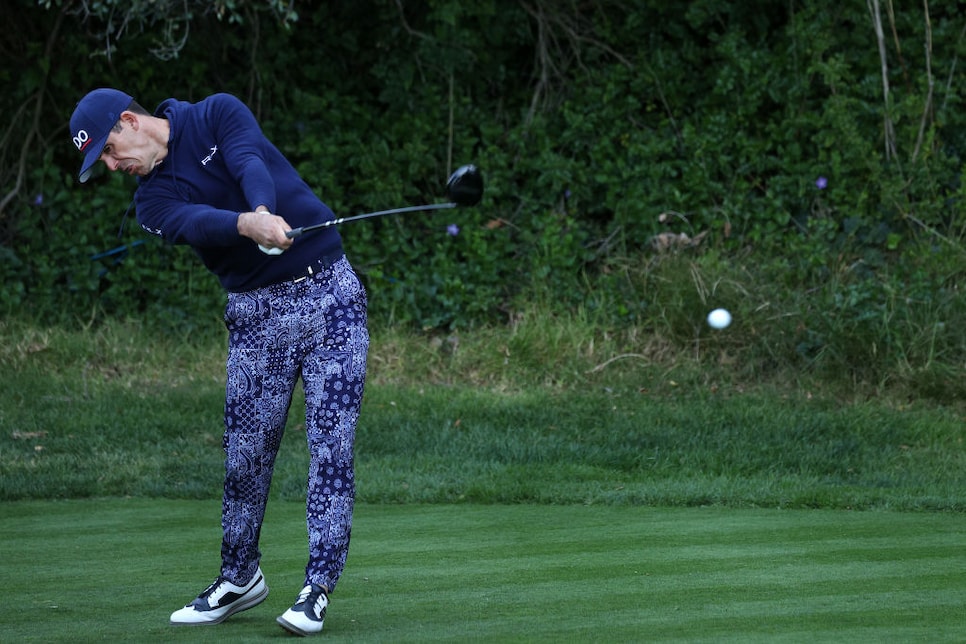 Max Homa, as he usually does, said something rather interesting during the Genesis Open, where he finished runner-up.
"I don't draw the ball great," he admitted. "The longer the club, the harder it is for me to draw."
Homa went onto say that he works around this simply by hitting more fades — shots that move left-to-right — and almost exclusively hitting cuts off the tee.
So, why has the fade become the go-to for so many of the world's top players? Billy Horschel — who says he started his PGA Tour career hitting a draw but now, too, hits a fade — explained on Golf Digest Top 50 Teacher Micheal Breed's podcast that it all has to do with backspin.
"The draw has to spin around 2,500 RPMs, maybe around 2,700 RPMs for more of a consistent draw," he says in the clip below. "That's still a lot of spin, you're giving up yardage that way."
The era of the 'low-spinning fade'
You can learn more about how spin affects distance in our optimal launch conditions post right here, but in a nutshell: The technique required to hit fades generates more backspin than the technique required to hit draws. But innovations to driver heads, golf balls, graphite shafts and ball tracker technology mean pros have gotten really good at reducing spin.
So good that draws spin too little — making them inconsistent on off-center hits.
Fades, by contrast, offer them the best of both worlds, as Horschel explains: Just enough spin to give them the consistency they need, but not so much that it costs them distance.
As for the rest of us? Many amateurs tend to generate too much spin with their drives, courtesy of them coming over-the-top and hitting slices. So unless you're a pro reading this, you may be better off dreaming of draws.