Tiger Watch
Masters 2022: How rare was Tiger Woods' four-putt? Very, very rare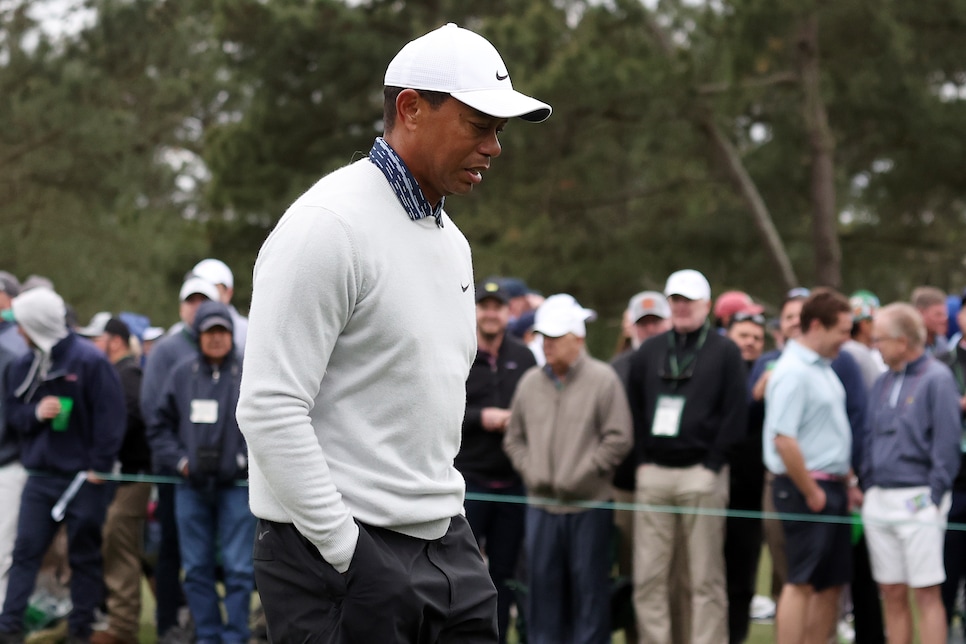 AUGUSTA, Ga. — Tiger Woods has done some amazing things at Augusta National through the years, but on Saturday he did something downright shocking. And not in a good way.
Woods four-putted the fifth hole of his third round for a double bogey, marking a truly rare occurrence. A hole that began with a great drive down the left side of the fairway ended in disaster after a poor approach to the front of the green led to Woods failing to two-putt from 65 feet—and then failing to clean up his bogey putt from inside three feet.
According to 15th Club's Justin Ray, it's just the second time the five-time green jacket winner has four-putted at the Masters, with the other coming in the opening round of 2005.
But that 2005 occurrence comes with an asterisk as that day's four-putt included a penalty stroke after Woods putted an eagle attempt on No. 13 into Rae's Creek on his way to a double bogey. So this is actually the first time in his Masters career that he's actually needed to strike four putts on the same hole. Pretty wild.
It should also be noted that Tiger still managed to win the tournament in 2005. Of course, that's going to be a bit tougher to do this weekend. As amazing of a performance Woods has put forth in his first official start in 17 months, the 15-time major champ now finds himself 11 shots behind before 36-hole leader Scottie Scheffler even tees off on Saturday.