Amen Corner
Masters 2022: The unique challenge facing players at No. 13 on Saturday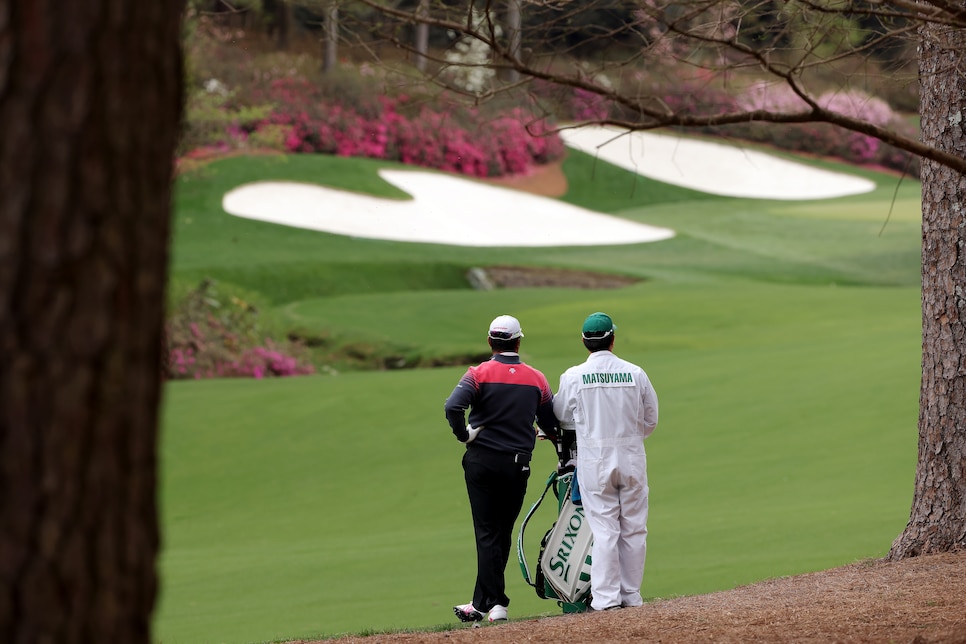 That's because golfers will face a unique challenge when they get to the end of Amen Corner during the third round. As pointed out by Geoff Shackelford, Augusta National has a new pin position on its iconic par-5 13th hole. Have a look:
Only five paces on the front and five paces from the right? That's not a lot of breathing room from Rae's Creek.
As Shackelford notes, we could possibly see players hitting their second shots farther right toward No. 14 in order to give themselves a better angle for their third. At the very least, it makes the decision to go for it in two more interesting given the added difficulty to hit one close.
Speaking of difficulty, No. 13 has been a great birdie opportunity through two rounds, but it hasn't been quite the pushover that we're used to seeing. Historically the easiest hole on the course, it has played as the third-easiest hole this week with a 4.782 average. The two par 5s on the front nine, 2 and 8, have played the easiest.
Anyway, it's something to watch for later—especially at a course where experience and local knowledge plays such a big factor. On this hole and on this day, however, it appears that everyone will be learning as they go.