Stats
Masters 2022: Scottie Scheffler just accomplished something that not even Tiger Woods has done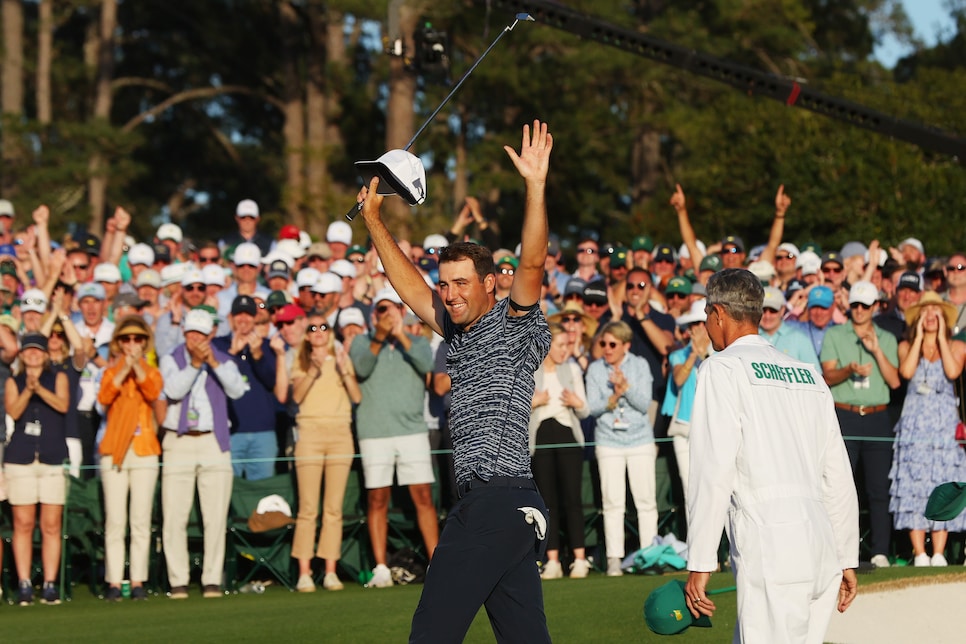 AUGUSTA, Ga. — In the span of 57 days, Scottie Scheffler has won four times, including his first major at the 2022 Masters. By any metric, this would be considered an all-time heater on the PGA Tour. But it will probably surprise you to learn that not even arguably the tour's all-time greatest player has quite pulled this off.
According to the tour, Scheffler is the first player to win four times by the end of Masters week since . . . David Duval in 1999. That's right, not even Tiger Woods with his 82 career PGA Tour titles, including 15 majors has accomplished this amazing feat.
Pretty darn impressive, Scottie. In fact, he got a nice shout-out from Tiger after winning on Sunday evening.
The PGA Tour also noted that Scheffler is the only person other than Tiger to win four times including a major and a World Golf Championship (WGCs began in 1999) in the same season. Of course, this is the part of the post where we remind everyone that it's still Tiger by a country mile when it comes to racking up victories in the modern era.
And in all of those Tiger seasons other than 2008, Woods won more than four times. And the only reason why he didn't win more than four times in 2008 is because he had season ending knee surgery after winning the U.S. Open at Torrey Pines.
Still, what an unbelievable couple months it's been for Scheffler. Just ask Tiger.