Video
Masters 2022: Scottie Scheffler's chip-in at the third hole continues unbelievable display of short-game wizardry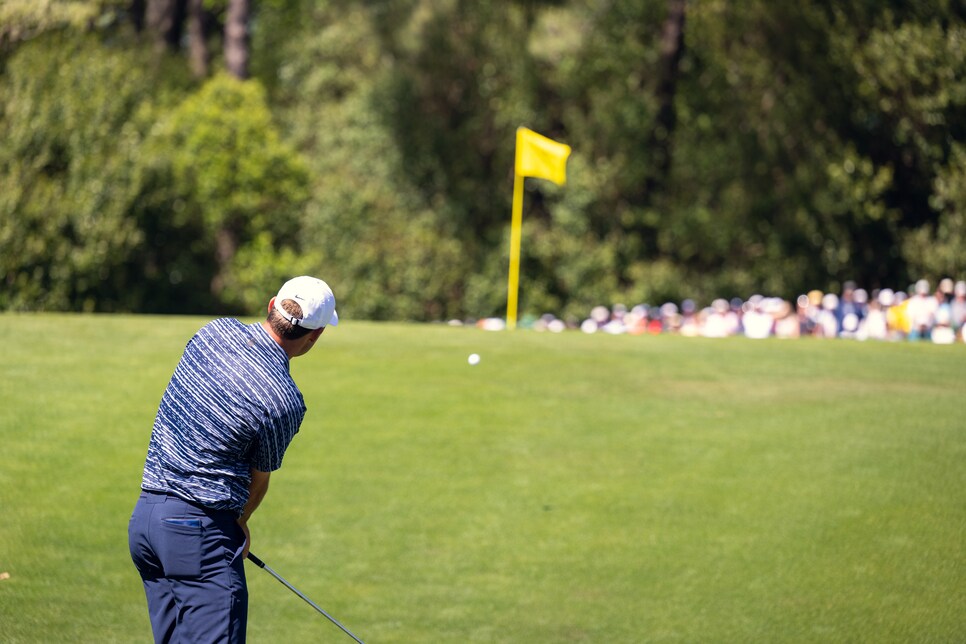 AUGUSTA, Ga. — Try to identify one aspect of Scottie Scheffler's game that is elite, and it's tough to nail down on one particular thing. What's clear, particularly this week at Augusta National, is that the 25-year-old has a serious penchant for recovering from any poor shot.
One of the best examples of that was on the third hole in Scheffler's final round. After Scheffler duffed his second shot from left of the fairway, he faced a treacherous chip up the hill to the two-tiered third green.
Like he's done all week, Scheffler pulled off the perfect shot for the moment when he needed it most.
Here's where he hit his second shot from: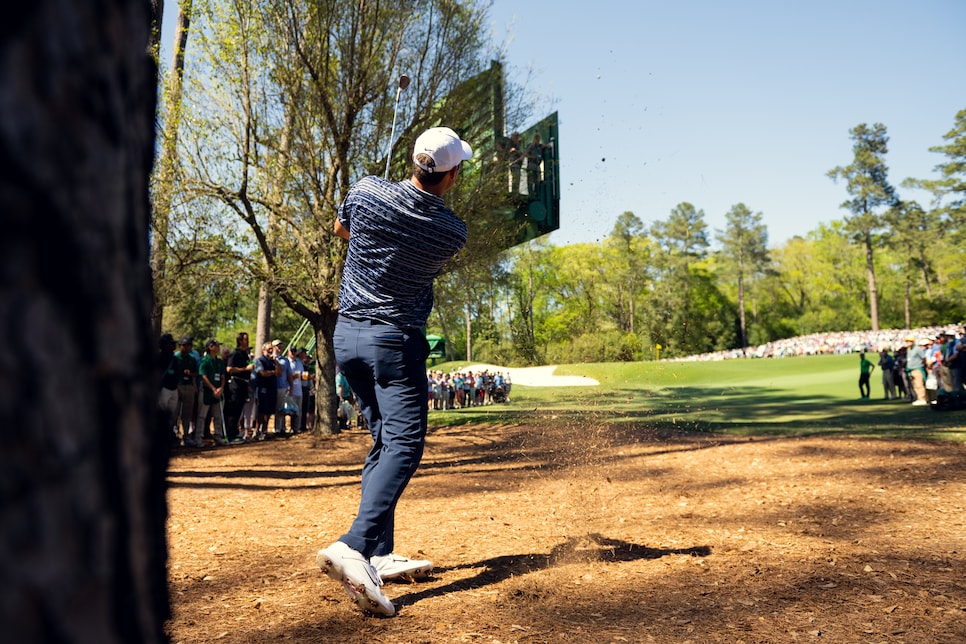 This is exactly what Scheffler's done all week ... he did the same thing at the first hole after a very poor opening tee shot. He did the same thing at the fourth hole after sailing the green on his tee shot.
The Texan seems to have a Jordan Spieth quality about him: Whenever he's out of position, there's no panic. He just relies on his artistic recovery skills to give himself a chance. And there's perhaps no better course to showcase that skill than Augusta National—where there's always seemingly a shot you can execute if you're bold enough.