Equipment News
Masters 2022: The equipment change that might have won the Masters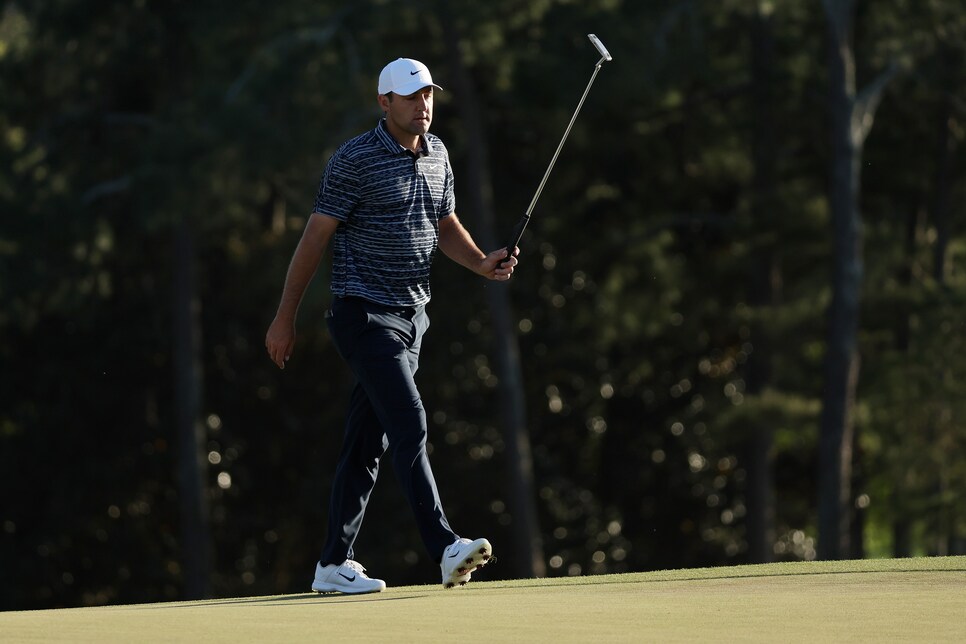 It's difficult to win the Masters if you don't putt well and Scottie Scheffler did that, ranking fifth in putts per green In regulation at 1.53 with his Scotty Cameron by Titleist Special Select Timeless Tourtype GSS, which he first put in play at the WM Phoenix Open.
Scheffler went to the new putter following a December trip to the Scotty Cameron putter studio, where he worked with tour rep Brad Cloke. Scheffler was using a Newport-style Super Rat 1 tour prototype, which is softer and rounder compared to the Newport 2.
"He just wanted to switch things up a little bit and give himself a slightly different look heading into 2022," Cloke said via Titleist. "Prior to visiting us in the studio, he'd been messing around with an older Newport 2 Timeless he had at home. He'd added bunch of lead tape to the sole to try and get it to a similar swingweight as his Super Rat. He really liked the profile, but the feel wasn't exactly where he wanted it, so we went to work on building him a new setup with adjustable weighting."
The new putter has a finished length of 36¼ inches, and two 25-gram adjustable weights in the sole. And at Augusta National, a new shaft and grip.
Tour players are notorious for noticing when their equipment doesn't feel right, and Scheffler asked Scotty Cameron tour rep Drew Page to look at the putter first thing Wednesday morning, having noticed that "it felt off," according to Page. "I put it in the loft/lie machine, and it was significantly off—not by just one degree, but by multiple degrees both ways, which doesn't happen very often. That's when I checked the shaft and could see that it was bent."
Messing with the putter of the World No. 1 on the eve of the Masters, however, is not taken lightly, so J.J. Van Wezenbeeck, Titleist's director of player promotions, was asked to give it a second look and confirmed there was damage. Page texted the news to Scheffler and received the go-ahead to replace the shaft along with a new Scotty Cameron Dancing Cameron Cord grip.
"Getting his swingweight correct can be a bit tricky," Page said. "But we got everything dialed in, and after a few minutes on the putting green he said everything felt great."
Great enough to lead to a green jacket.