Stats
Masters 2021: The stat Justin Rose does NOT want to see after taking a big lead on Day 1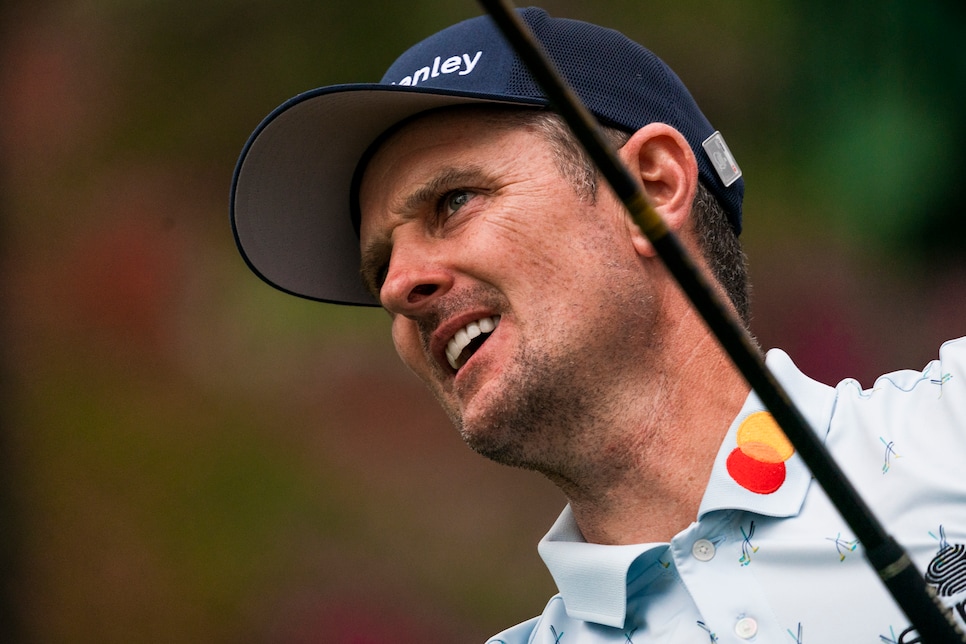 AUGUSTA, Ga. — Justin Rose shot a brilliant 65 to grab a four-stroke lead after Day 1 of the 2021 Masters. So all the patrons here should gobble up the remaining sandwich tee-shirts from the merchandise shop and head home because this thing is over, right? Not so fast.
Of course, if you're a golf fan, you already know that. As the famous saying goes, you can't win a tournament in the first round, you can only lose it. And Rose is as familiar with this as anyone.
This is the fourth time Rose has led after the first round (tied with Jack Nicklaus for the most) and the sixth time Rose has led after any round at Augusta National, the most of any golfer who hasn't won the Masters. But take a deeper look into the stats, and you'll feel even worse about his chances of slipping on a green jacket on Sunday.
According to the 15th Club's Justin Ray, only 20 percent (17 of the previous 84) of first-round leaders have gone onto win that week. But only one outright first-round leader, Jordan Spieth in 2015, has pulled it off since 1985. ONE!
Then there's this gem from ESPN involving all four men's majors:
Yikes. So, yeah, the former World No. 1 has post-World War II history working against him. Hard. (Also, you can see why there are so many jokes around Charley Hoffman being an early leader at the Masters.)
On the bright side for Rose, if you look before World War II, Craig Wood actually had the biggest first-round lead in Masters history with a five-shot edge in 1941—and he won that year for his lone green jacket.
And Ray still has Rose's chances of winning heading into Friday's second round at about 13 percent, or more than double anyone else. History or not, he'd sign up for his position every time.