Television
Masters 2021: Sunday's TV ratings outpace last November but down from April telecasts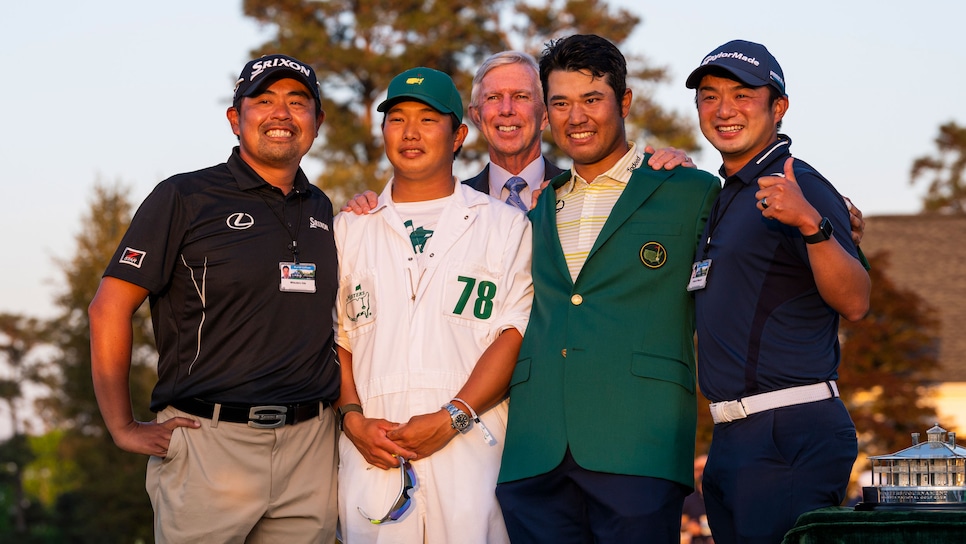 Hideki Matsuyama's Masters triumph has the potential to transcends its initial moment, given the likely long-term impact internationally of a Japanese male golfer winning a major championship for the first time. This remains true even if the early TV returns in the United States don't herald that sentiment.
Sportico and Sports Media Watch both reported that CBS' Sunday broadcast of the Masters drew 9.45 million viewers and a 5.5 household rating. Those numbers are up from last November's telecast, which drew 5.59 million viewers and a 3.4 rating. But that was the lowest-rated Masters since 1957 and the least-watched tournament on record (counting goes back to 1995) as it battled NFL football. Compared to the 2019 Masters, held in the traditional April spot, 2021's numbers are a precipitous drop in viewership. The 2019 edition, with Tiger Woods winning his fifth green jacket, had 15.4 million viewers and a 9.9 rating (counting the initial live airing and the afternoon replay).
Obviously an understanding of the evolving TV landscape is needed. The Masters follows the trend of high-profile sporting events seeing a decline in viewers. The NBA Finals and MLB's World Series turned in all-time ratings lows last fall, with the Super Bowl experiencing its lost-watched event since 2007. That applies to the golf realm as well: September's U.S. Open came up short with a 2.0 rating and 3.2 million viewers.
Moreover, Sunday's broadcast from Augusta National did not promise much drama. Matsuyama started the day with a four-shot lead, an advantage that was only briefly challenged at the start of his round and near the end. That Matsuyama and most of his chasers are not household names to non-golf fans did not help, nor did the absence of marquee attractions like Rory McIlroy, Dustin Johnson and Brooks Koepka, all of whom missed the cut. Coupled with Woods not playing as he rehabs from a February car crash, the 2021 Masters was missing several key ingredients from a broadcast standpoint.
Despite its low rating, it wasn't all bad news for the Masters telecast. The 5.5 rating is the highest golf telecast of the season, edging out the Players Championship. And Sports Media Watch reported that it's the sixth-most watched non-football sporting event since the COVID-19 pandemic caused a series of cancellations and postponements of major sporting events.