The Loop
Masters 2020: Sandy Lyle has a hilarious reason for why he's wearing suspenders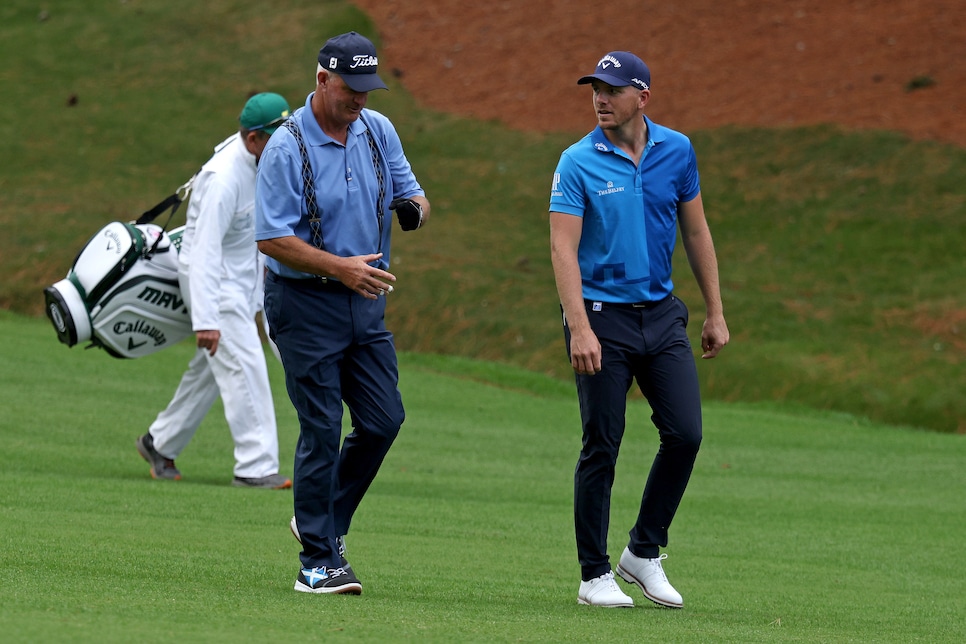 Golf's great hoodie debate has continued this week with Tyrrell Hatton rocking his comfy sweatshirt on the hallowed grounds of Augusta National. But it was a past Masters champ who turned the most heads on Thursday morning with an even bolder look.
We didn't think we would be talking about suspenders while the first round is suspended, but that's 2020 for you. And that's really what Sandy Lyle is wearing this week. Check it out:
Wow. Lyle, the 1987 Masters champ, had been seen wearing that getup in practice rounds, but to take those bad boys for a spin during the actual tournament for a spin is another story.
Wait, where have we seen that look before? Hmm. . . Oh, right!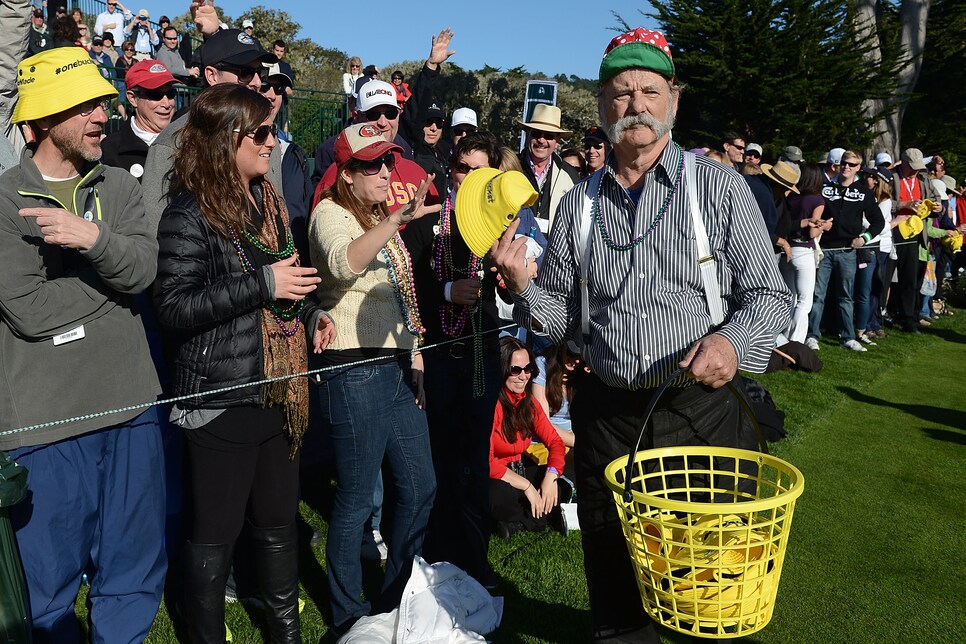 But the 62-year-old Lyle's reason for wearing suspenders—apparently, they're called "braces" in the UK—is even better.
"Well, it started off a few months ago," Lyle said after an opening 78. "I had my work trousers on and I had a lot of tools in my work trousers and what happens with the weight, it almost starts to fall down and the shirt comes out, and I have a big problem when I'm out on the golf course swinging the golf club, very long torso, shirt comes out. I've got rubber things inside here to stop the shirt coming out, and when I wear braces the shirt doesn't come out, so that's it. I don't use it for a fashion parade, I do it because I am so fed up with my shirts coming out and coming down here and constantly having to tuck it in, and when it's so warm like this and you've got grubby hands, you tuck your shirt in, you pull your hand out and the shirt comes with it. It's really for the shirt more than anything."
Love it. You do you, Sandy.
And for those who are into "fashion parades," forget about the hoodie. Golf's new style question is whether suspenders are acceptable—and whether you can pull them off on the course. The answer? Win a green jacket like Sandy and we'll consider it.