Gambling
Masters 2020: Not surprisingly, a LOT of people are betting on Bryson DeChambeau this week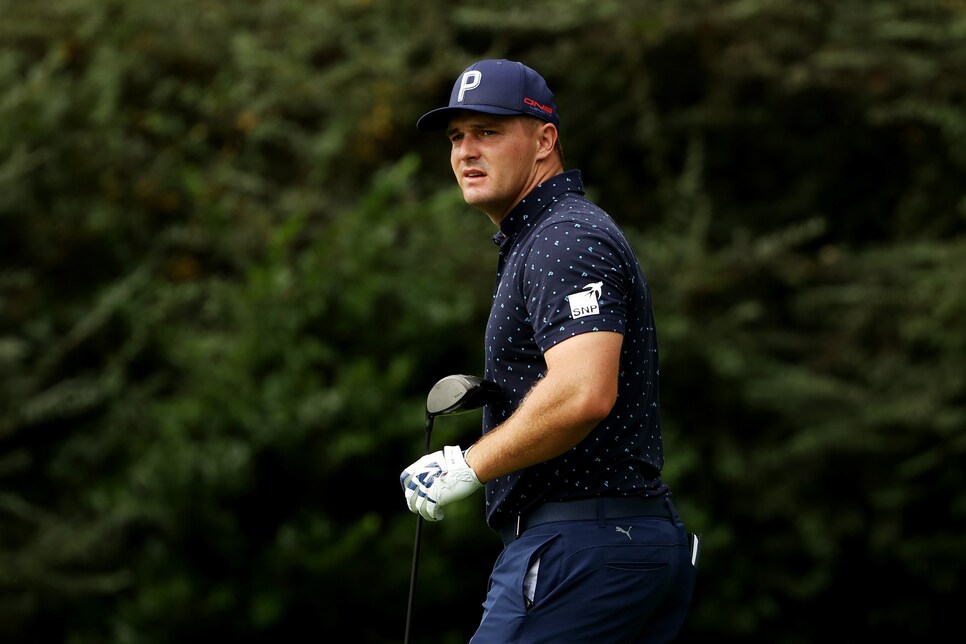 Bryson Dechambeau is certainly the most-talked-about golfer heading into this week's Masters. And apparently, people have been putting their money where their mouth is.
According to DraftKings, DeChambeau (9-to-1 odds) has drawn 26% of the handle taken for the Masters thus far. That means more than a quarter of all the money wagered on the tournament has been on Bryson. The next closest is Dustin Johnson at 11 percent, followed by Justin Thomas at 10 percent, and Tiger Woods and Brooks Koepka at nine percent.
At BetMGM Sportsbook, DeChambeau leads the way again with 14 percent. It's much closer there, though, with Johnson at 13.6 percent, followed by Xander Schauffele at 9.5 percent. That may have to do with DeChambeau's lower (+750) odds.
Schauffele (14-to-1 odds) has actually drawn the most action at BetMGM in terms of tickets at 6.7 percent of all bets, followed by Woods (5.8) and DeChambeau (5.7). We had Schauffele on Golf Digest's Be Right podcast this week:
At DraftKings, DeChambeau leads the way there as well, receiving 12 percent of all bets, followed by Johnson and Koepka, who finished runner-up with Schauffele to Woods at last year's tournament, at eight percent.
Obviously, it's not too surprising that the betting favorite is the favorite among those betting. DeChambeau was moved to 10-to-1 odds or lower at most books following his first major championship win at the U.S. Open.
What is a bit surprising, though, is which player would generate the biggest payout right now at BetMGM. The sportsbook took a $5,000 bet on Kevin Kisner at 125-to-1 odds, meaning its potentially on the hook for $630,000 from that single wager.