News
After Dustin Johnson's Masters win, who deserves a second major championship the most?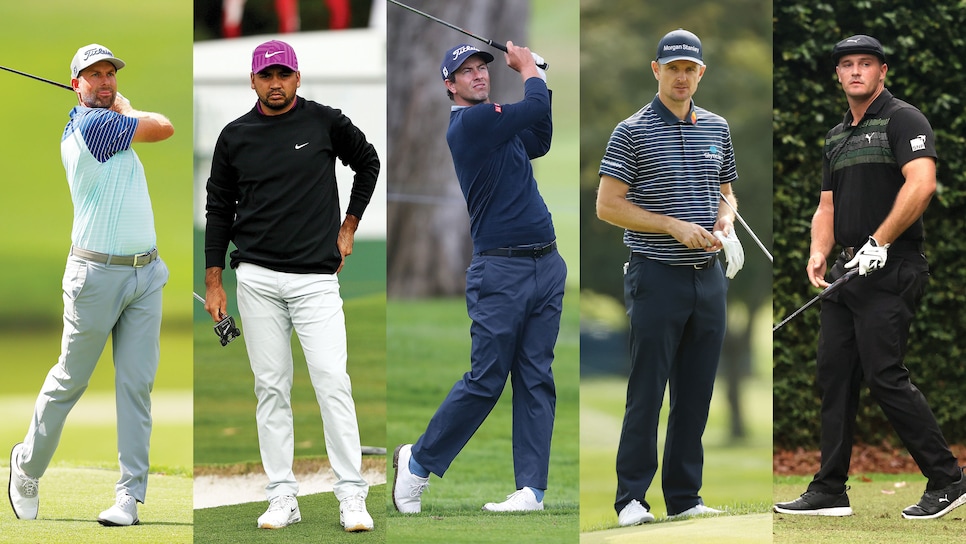 At last, Dustin Johnson has won his second major, and to call it "deserved" is a massive understatement. There is no statistic to measure Expected Majors, but if there were, it would have been far greater for DJ than the actual number he had before winning at Augusta, given what his career achievements (23 PGA Tour wins including six FedEx Cup playoff events and six World Golf Championships) had merited. I would go so far as to argue that he was the best one-major winner in the history of professional golf, and that it wasn't really that close. When you consider all the near misses in majors, too, that came before, and the strength of his career otherwise, the 2020 Masters was a long time coming.
But, as legendary Americans Clint Eastwood and Snoop have both said (and as we've written on this site before), "deserve's got nothing to do with it." Now that DJ has broken through, there are plenty of other players who are stuck at one major and who, by all rights, should have more. Enough, in fact, to make a top-10 list. Let's count it down, and note that we're discussing players who are still on the scene and relatively young, which will exclude the Fred Couples, Jim Furyks and Stewart Cinks of the world.
This one's tricky, because McDowell has always been known as a player who accomplished a lot with fewer athletic tools than his average contemporary, and like Geoff Ogilvy, you could argue that he's an overachieving brainiac for whom one major is about right. He only has four other top 10s in his 54 major championship starts, and of his three PGA Tour wins, one came in the fall and one was the same week event as a WGC. Still, his longevity and his European Tour record (11 wins) gets him on the list, just barely.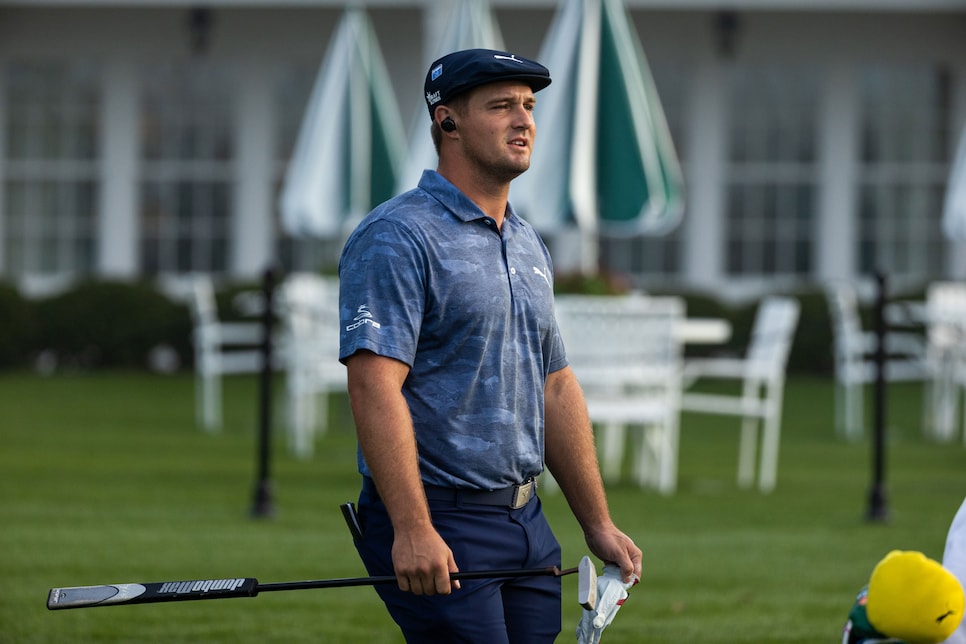 This will seem like a troll, particularly for a 27-year-old who just won his first major. But with six PGA Tour wins to his name beyond the U.S. Open (including two FedEx Cup playoff events), a Dubai Desert Classic, a U.S. Amateur and an NCAA national title, he already has the pedigree of a multiple major winner. When it comes, if it does, it will already be statistically deserved.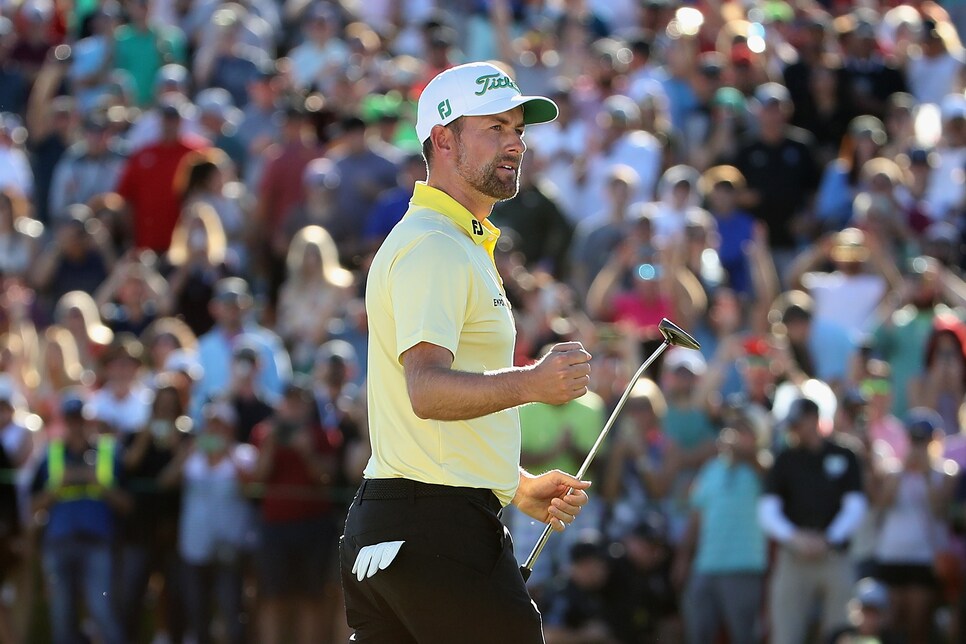 Simpson has the same number of tour wins as DeChambeau, but the 35-year-old's a bit deeper in his career and thus edges ahead on this list based on the strength of experience and his scorching putter. He's put in the years, and though those years included a long dip after the anchoring ban, he's redefined his game and found his way back to the world top 10 and lifted three trophies in three years. If he wins another major, he will have earned it.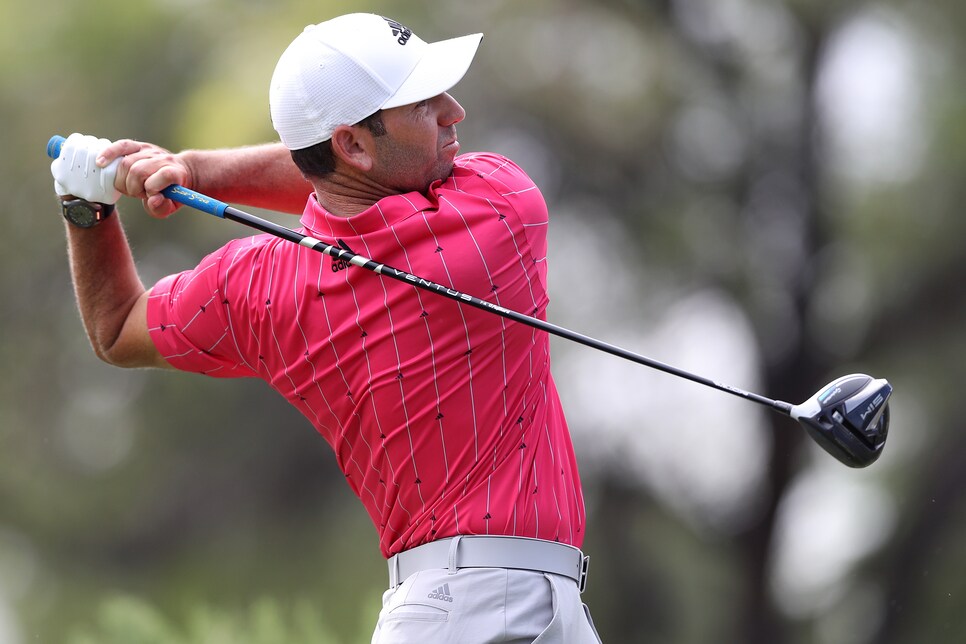 By the time Sergio won at the Masters in 2017, it was extremely cathartic simply for the fact that it seemed like it would never happen for him. To ask for two almost feels greedy, especially at age 40, but Sergio's 10 PGA Tour wins and 15 European Tour titles absolutely make you think he should have more in the trophy room. Not to mention the astounding 22 major top 10s he accumulated before breaking through. If the first one didn't feel like such a relief, he'd be much higher on this list.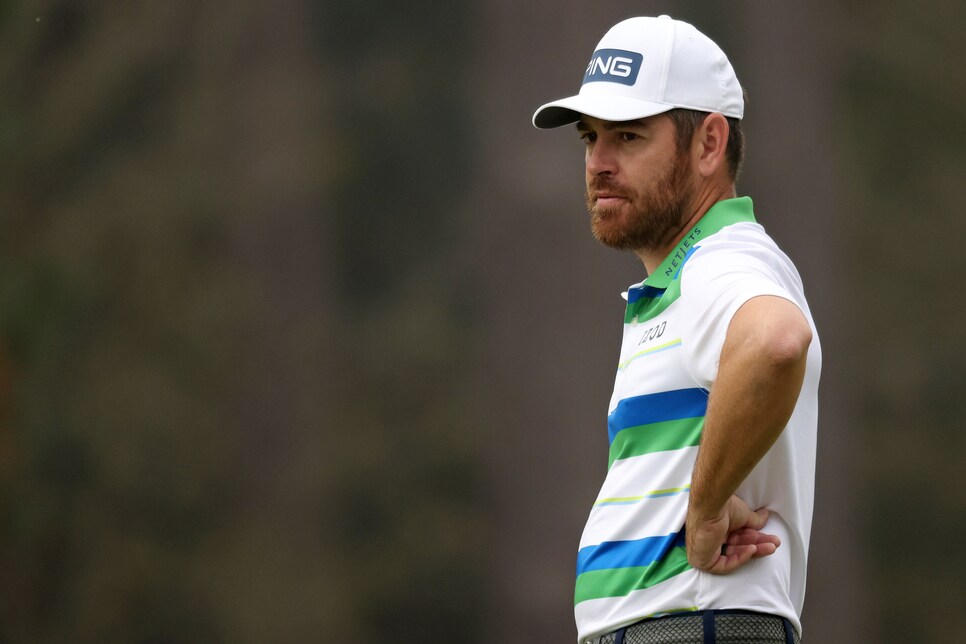 For the 38-year-old South African, it's less about his accomplishments in America (incredibly, he's never won an event on U.S. soil), and more about how consistently great he's been in the majors. As CBS pointed out during their Masters broadcast, he has a career "second" slam, having finished runner-up in each major, including two lost playoffs. For someone who has come that close, that often (don't forget, he finished third at this year's U.S. Open), there is something more than a little agonizing about just one win.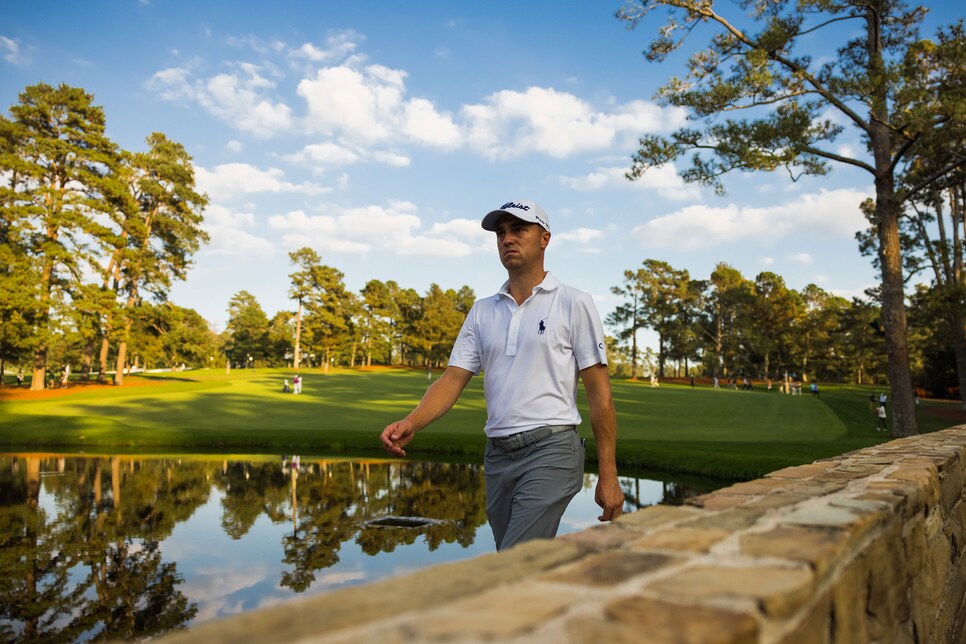 Here again, we have a player who is incredibly young at 27, and who, at first glance, doesn't quite belong on this list. But Thomas has had a stunning career so far, with 13 PGA Tour wins—second-most on this list, and just one shy of the man at No. 1, who is more than a decade older. And though there's no shame in holding just one right now, there's also no question that he's already feels overdue for more.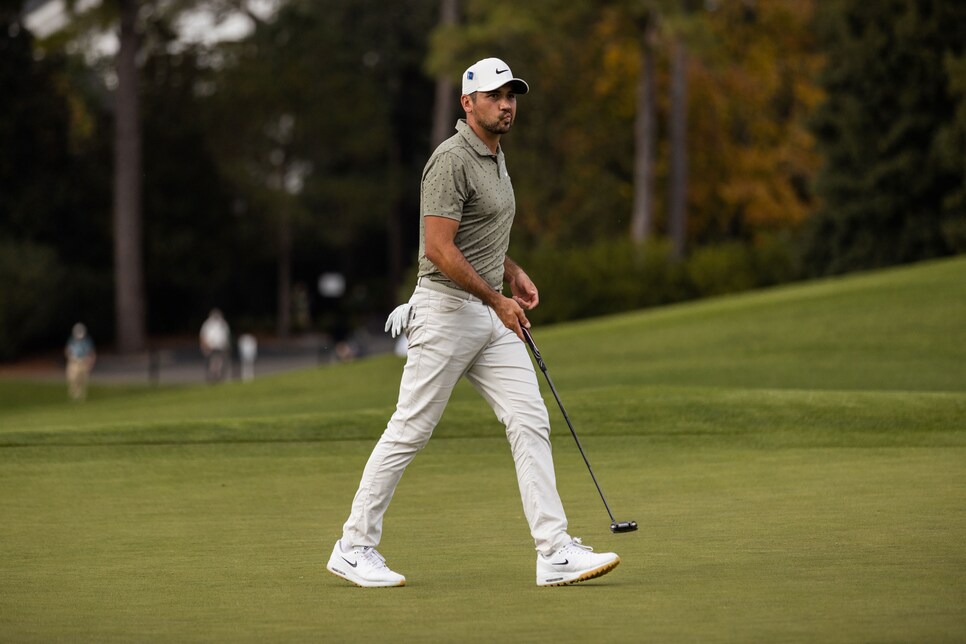 From 2013 to 2016, the majors where Day wasn't in contention were the exception, and he finally captured his first at the 2015 PGA at Whistling Straits. If we talk about missed opportunities, though, starting as early as the 2011 Masters but felt most acutely at the 2013 Masters (when he held a lead but bogeyed 16 and 17 and watched his countryman Adam Scott take the title), then Day is the king of this list. He might also be No. 1 if we talk about pure talent versus wins. He's won a bunch of tournaments by now, but it took him a while to get his first, and though golf is a sport of peaks and lulls, he's gone through more than most. It's no hyperbole to say that he has the game to have won five or six majors already, and one is a low number for someone this good and who has been in the mix this often.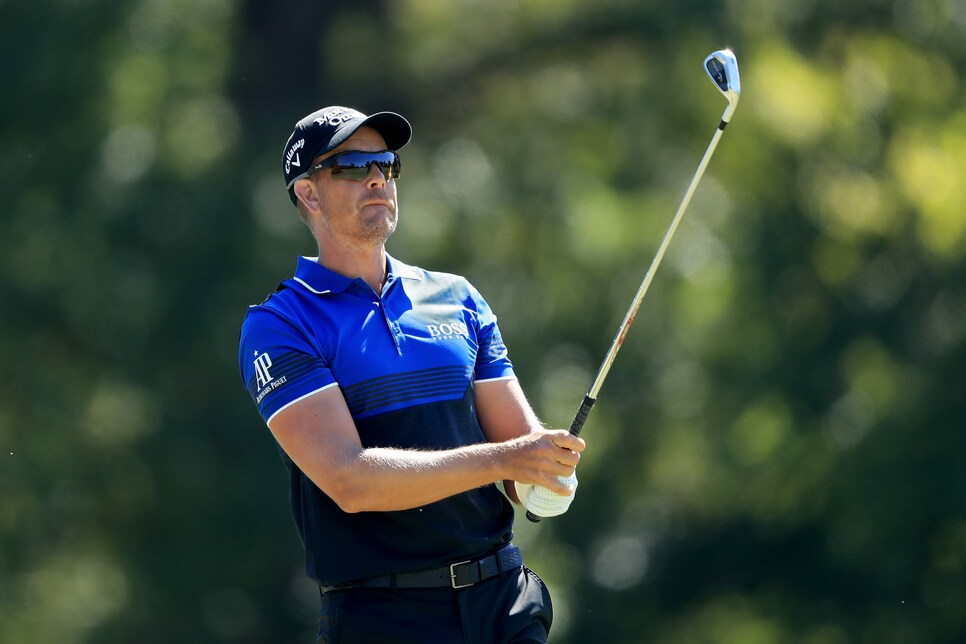 Stenson hasn't won often in America, but when he does, he wins enormous events, from the Players to the Deutsche Bank to the WGC-Match Play to the Tour Championship. The 44-year-old Swede is a gamer, and for more evidence you only need to see his 13 major top 10s. For a period in 2013 and 2014, it seemed like he was in position to win every major he played. Like Sergio, he got his big title at a time when it looked like it might never happen, and he played one of the most legendary final rounds ever in 2016 at Royal Troon, so you can't feel too terrible for him. But it's a fact that Henrik should have more.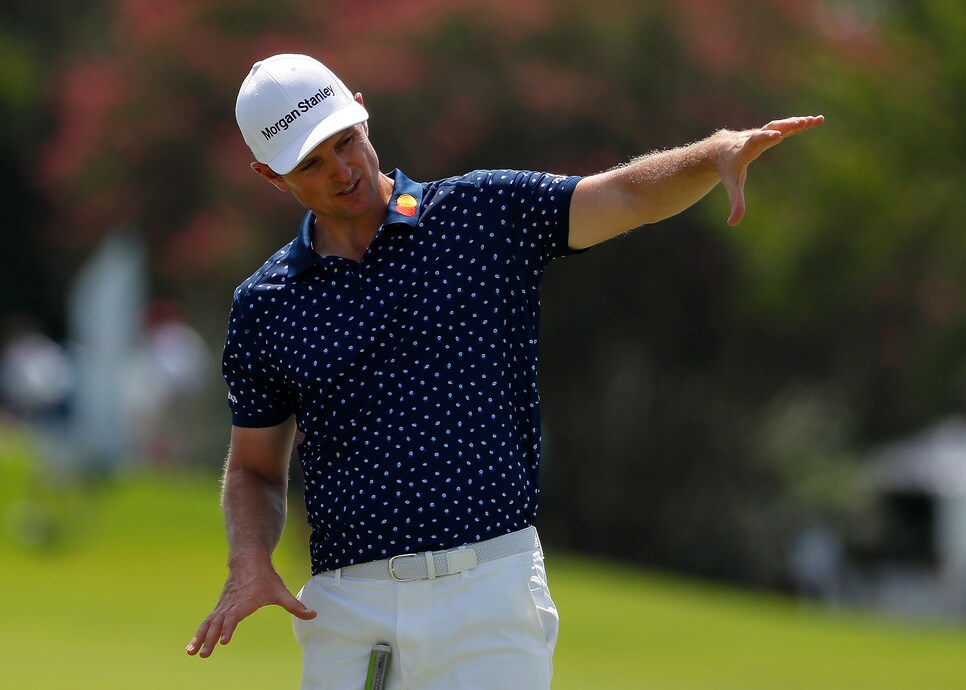 Kevin C. Cox/Getty Images
With 16 major top 10s and wins galore, including an Olympic gold medal, Rose at age 40 is a player with a wonderful career to look back on. But at the same time, a career that should be crowned with more than just the single U.S. Open from 2013 at Merion. In that sense, the promise of his T-4 as an amateur at the 1998 Open Championship was never quite fulfilled, and it has to be especially galling that he never won his home major. I've written about Rose before, and how much he deserves another major in general and the Open in particular, and his continued excellence has only strengthened the conclusion. If it wasn't for the player who follows, he'd be an easy top choice.
I once asked Scott if he thought majors were a fair judge of a player's career, and this is how he responded:
"You know, history has shown that the greatest players have ended up accumulating the most of these tournaments, and I think it's probably a fair assessment of who the greatest players over time have been in each decade and each era. So I'm happy with the way everyone sees that."
It was the usual honest, classy response from Scott, who has one Masters title and nothing else, and who has otherwise accumulated just about every valuable win you can find in this game, from FedEx Cup playoff events to WGCs to the Aussie majors all the way down to the "Texas Slam." He even has 11 European Tour wins. With that kind of resume, and 19 major top 10s, it's astounding he hasn't won more, and like Dustin Johnson before him, the word "deserve" doesn't quite do the situation justice. He's the world's best one-major golfer, and—now that DJ has exited stage left—the best there' ever was.