News
Masters 2018: Sunday can be a career—and reputation—changer for Rickie Fowler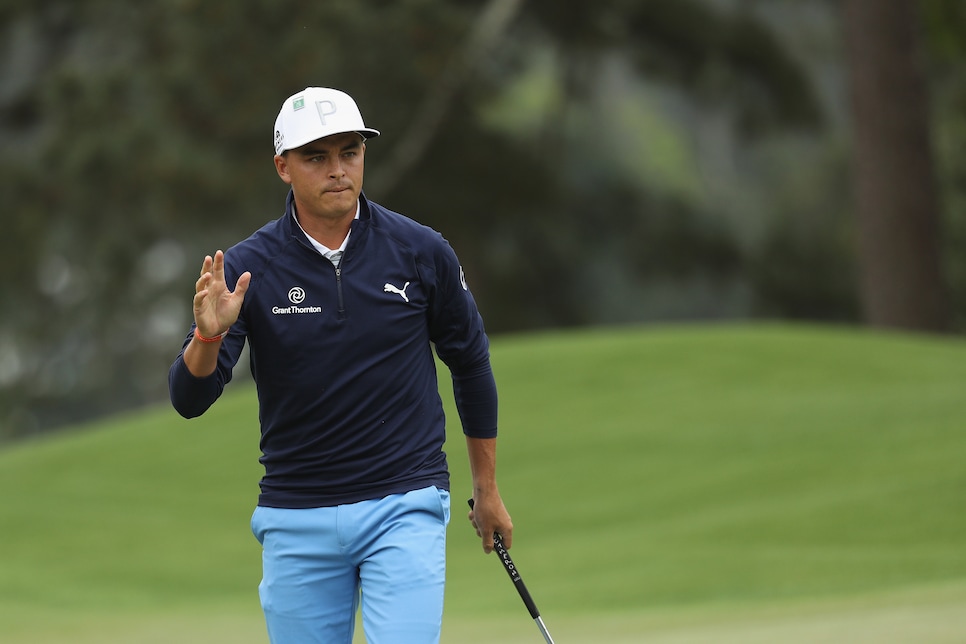 AUGUSTA, Ga. — It was early morning, the first pairing yet to tee off, and a group of men stood before the Masters leader board to the right of Augusta National's first hole. They were arguing the chances of those chasing 36-hole leader Patrick Reed, weighing who could serve as a formidable foil. "Henrik, he could go pin-chasing in the rain...No way Spieth plays as bad as he did Friday, he's coming back hard....You KNOW Rory is napalming this place...I'm I the only one who remembers DJ is No. 1 in the world?...Dude, y'all sleeping on Leish. He's gonna tear it up." After a few minutes, they headed in the direction of the new Merchandise Shop, forgetting—or not bothering—to bring up Rickie Fowler.
Beginning seven shots behind Reed, Fowler was flawless on Saturday afternoon, turning in a bogey-free 65 that tied for the lowest round of the day. He jumpstarted his round on the second, dropping a 25-footer for eagle, backing it up with birdies via a 46-foot bomb on the fifth, an 11-footer on the sixth and tricky 19-foot putt on the eighth. The short game hasn't been Fowler's forte this season, ranking 102nd in strokes gained: putting entering the week. Only Rory McIlroy had fewer strokes on the green on Day 3.
"It seemed like they were just a great speed to make putts," Fowler said. "Obviously you still have to put yourself in the proper positions. I just did a good job of managing my way around the golf course and giving myself proper looks."
Which he did. Thanks to solid iron work—he took advantage of the soggy grounds, hitting 14 greens on the day—Fowler finds himself in the Masters' penultimate group for the second year in a row.
Of course, Saturdays have never been the issue for Rickie Fowler.
Fowler's failure to close has been a stigma that's followed him since 2014, when he finished in the top five of all four majors yet left without a trophy. Those rumblings turned into audible doubt after falling short at Erin Hills last summer and recycled after stumbling in Phoenix this season.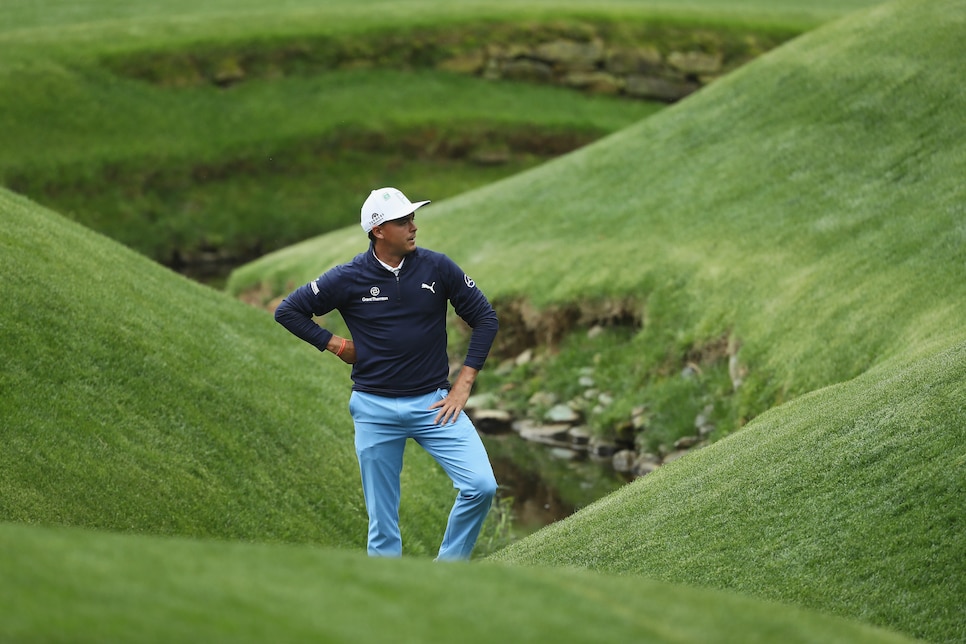 Which could explain why he was dissed by the aforementioned patrons on No. 1. He's eighth in the world rankings and a marketing superstar; until he wins a major, Fowler's not in the same breath of Dustin Johnson, Jordan Spieth and Justin Thomas. It's unfair that a reputation is fueled, defined, by four tournaments, but that's the sport's framework.
However, reputations can be changed, and Sunday gives Fowler this opportunity. All attention will be on Reed and McIlroy. Five shots behind the leader, no one's really expecting Fowler to contend.
"Yeah, I mean, I'm a ways back," he conceded Saturday night.
But history does not remember the pressure entering the final round. It only cares about what you do in it. Putting on the green jacket instantly vindicates Fowler's hype while silencing the haters.
"I can't control anyone else, other than putting birdies up on the board," Fowler said. "So I think the biggest thing is continuing to do what we've done well all week, is the mental process of making sure that I'm ready to hit each and every shot, and it's going to take my putter staying hot the way it is and the way it should be."
Five shots is a lot of ground to cover in 18 holes, and the Masters winner has come out of the final group 15 of the last 20 tournaments. Yet beautiful, wacky things transpire at Augusta National, one of the many reasons why it's golf's ultimate theater. And stealing its spotlight can be a career, and reputation, defining performance.
"It's definitely well within striking distance, especially at this place; anything can happen," Fowler said. "I still have to just go out and take care of my business...I'm looking forward to that come tomorrow afternoon."