News
Masters 2018: Do the stats prove Bubba Watson is a lock to win again? Well, at least not this one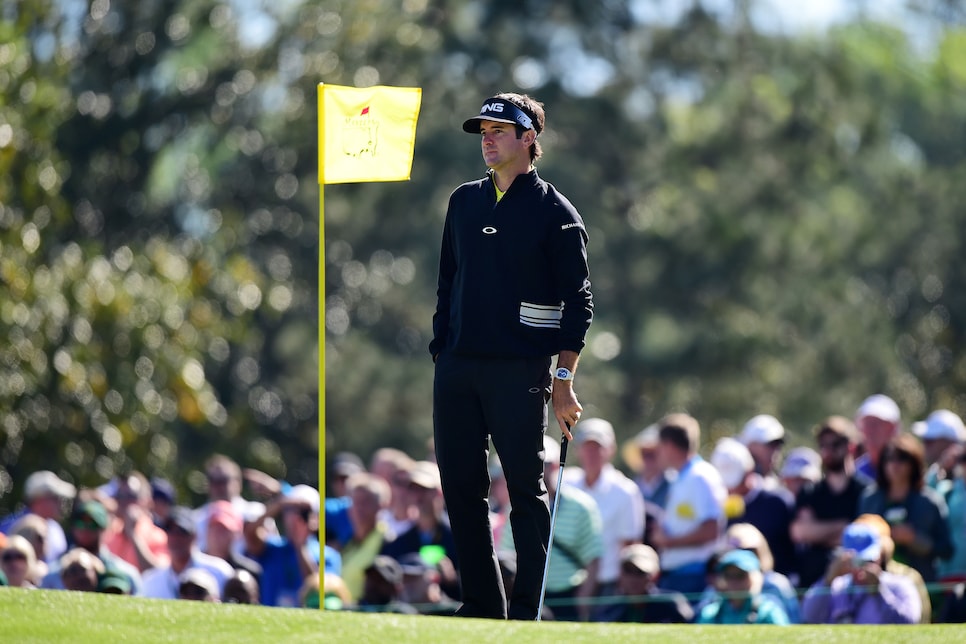 It almost makes too much sense. The combination of Bubba Watson's unique strengths, temperamental attitude and creative eye make him golf's ultimate horses-for-courses player. Three tournaments account for seven of his 11 PGA Tour wins. Two of those came at Augusta National, of course, which don't just double as his only major wins. They're his only top-10s in majors, anywhere, since 2010.
Meanwhile, look who's clipping into gear one week away from this year's Masters? That's right, Bubba Watson. His odds to win a third green jacket have been plummeting over the past month from 50/1 and is now among the tournament favorites.
So, is 2018 shaping up to be Bubba's year once again? I dived into Watson's early season stats from previous years heading into the Masters to see if there's a easy, effective way to answer that question.
Why Bubba Could Win The Masters
Aside from the whole true-but-also-kinda-cliche horses-for-courses thing, there's some seriously positive indicators in Bubba's game heading into next week at Augusta. After a rough 2017 campaign where Watson registered just four top-10s all season—and none between June and September—Bubba's game is in a much better place this time around.
He's hitting almost 8 percent more greens in regulation heading into the Masters this year than last—back up to 70 percent, which is just a tick above his career average. His overall strokes gained number isn't quite as good (though it's better than last year), but his putting heading into the Masters is significantly better than in past years. He ranks 81st in strokes gained/putting. Only once in the six previous seasons has he finished inside the top 100.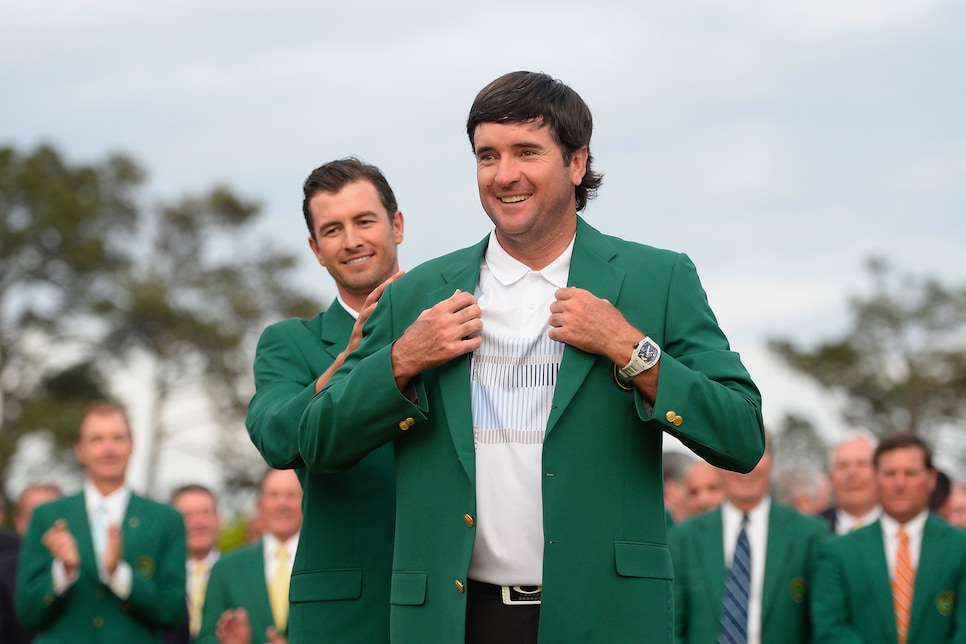 The truth is that Bubba's statistics are often as manic as the man himself.
There are times when he's played well heading into the Masters and won (like in 2012, when he finished second and T-4 in his two previous starts), and times when he's played well heading into the Masters and bombed-out (like in 2016, when he finished first and T-2 in his two previous stroke-play events). In his last start before his 2014 win, he shot 83 at Bay Hill and then withdrew from the tournament, and 2012, he came into the Masters sporting a lowly strokes-gained/putting average of -0.45.
There is one potentially decisive metric, though: Bubba has historically always thrived on the par 5s, but only three times since 2011 has he finished the season ranked inside the top 10 in both par-4 and par-5 scoring average. In two of those three seasons, he won the Masters. It suggests that Bubba's game was in a more well-rounded place, a quality that he needs to thrive at Augusta National. However, that's not the case in 2018. Heading into the Masters, Bubba is 21st in par-4 scoring and 100th in par-5 scoring.
The truth is, Bubba's a classic wild card, and you should''t put anything past him. But, if you had to choose, you might want to be careful taking the bait this year.