The Loop
Masters 2018: 7 fun Masters prop bets that don't involve Tiger Woods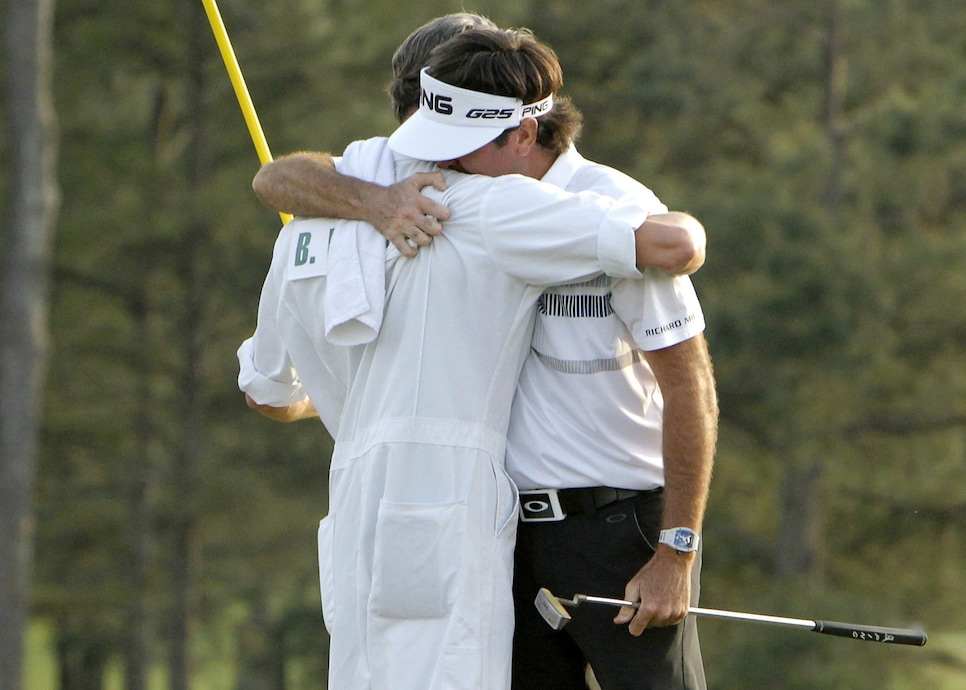 Tiger Woods' sudden resurgence has generated perhaps more pre-Masters gambling talk than ever before, keeping oddsmakers on their toes with every hole he plays. Woods will tee off this Thursday at Augusta National as one of the favorites (about 10-to-1 odds at most sportsbooks), and there are plenty of other ways to bet him as well, from finishing in the top 10 (+515 -- a $100 wager would win you $515) to withdrawing (+265). But there are plenty of other Masters prop bets that don't involve Tiger, and we've highlighted seven of the most fun wagers out there, courtesy of BetDSI. So take a gander and enjoy -- in moderation, of course.
Headwear of winner in 2018 Masters
Hat -1500
Visor +900
No headwear +5500
That visor bet has some decent value considering the pair of lefties, Phil Mickelson and Bubba Watson, who often go with this look. Also, Ian Poulter's late addition to the field gives you another potential player to pull this off. Pull off the bet, that is. Does anyone really pull off the visor look these days?
Will the winner cry on the 18th green of 2018 Masters?
Yes +550
No -1000
Again, with Bubba alone, you're in decent shape if you bet "Yes." Although, no Steve Stricker in the field this year hurts your chances of seeing some waterworks on Sunday evening.
Who will the winner hug first in 2018 Masters? (excluding caddie)
Child +225
Parent +605
Wife/Girlfriend +165
Wife holding child +305
No hug +825
Will winner of the Par 3 Contest win the 2018 Masters?
Yes +2200
No -5000
"No" seems like a safe bet as well considering no one has ever overcome this Par 3 curse. However, you'd be crazy to risk that much to win so little (a $5,000 wager would earn you a cool hundo). And if a 16 seed could finally beat a No. 1 in the NCAA Tournament, then this might be the year someone finally pulls this off.
Will Jordan Spieth hit ball into water on No. 12 during 2018 Masters?
Yes +140
No -190
Hey, he's done it two years in a row. . . OK, so that's actually not a very fun Masters prop bet. Strike that. Back to the fun stuff. . .
Number of hole-in-one shots during 2018 Par 3 contest
0 +1215
1 +600
2 +225
3 +225
4 or more +205
And what's more fun than betting on holes-in-one? Nothing. Last year's Par 3 was rained out, but there were NINE aces in 2016, including back-to-back ones by Justin Thomas and Rickie Fowler.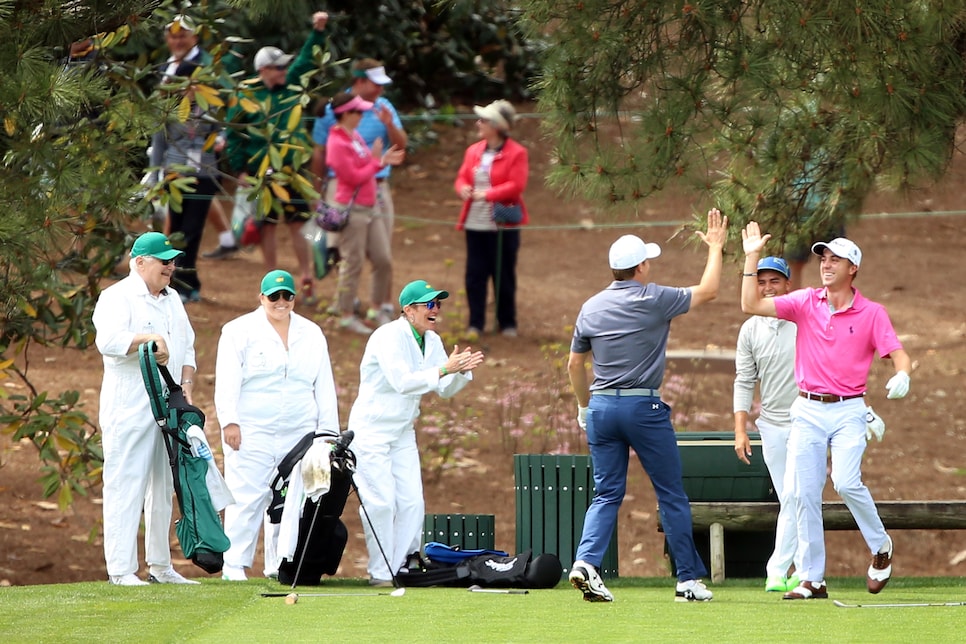 Will a player make a hole-in-one skipping ball across No. 16 water? (Tuesday practice round)
Yes +865
No -2200
We take that back. There is something more fun than betting on a hole-in-one. Betting on a SKIPPING hole-in-one. And it's actually been done at least twice before, by Vijay Singh in 2009 and Martin Kaymer in 2012.
Will there be a playoff in 2018 Masters?
Yes +235
No -285
Finally, it seems like you should get much better odds for "Yes," but last year's Masters needed extra holes and there have already been nine playoffs on the PGA Tour this season. So brace yourself for an epic Tiger-Phil-Dustin-Justin-Jordan playoff, people! Come to think of it, is any sportsbook offering odds on that?