The Loop
Mark Cuban and Alex Rodriguez go into business with the Gronkowski brothers on "Shark Tank"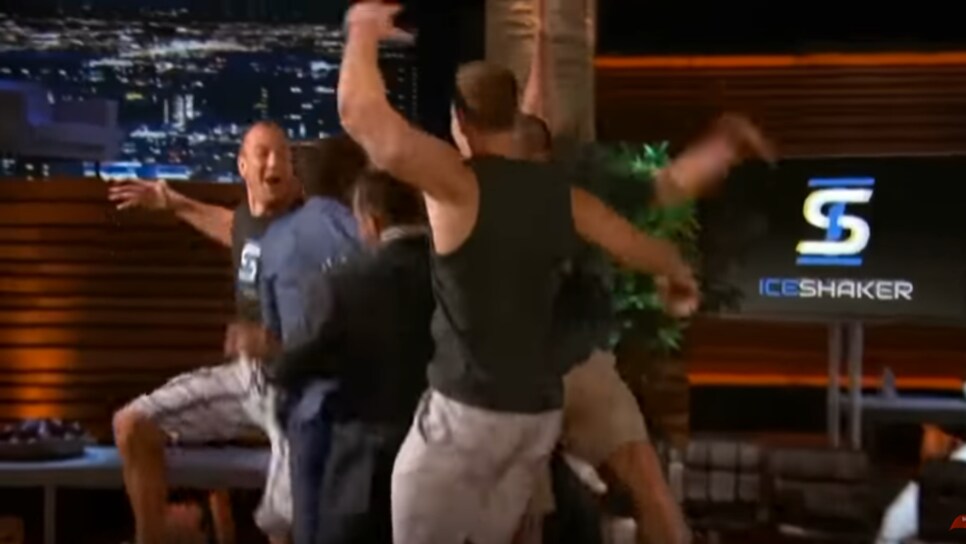 The NFL isn't broadcasted on ABC anymore, but Rob Gronkowski still managed to make it onto the network on Sunday night. The New England Patriots superstar joined his brothers for a lively "Shark Tank" pitch. And the Gronkowksi gang wound up walking away with a pretty sweet business deal with Mark Cuban and Alex Rodriguez.
The product is the Ice Shaker, an insulated stainless steel mixing cup to take to the gym (Obviously). Chris Gronkowski did the, um, bulk of the pitch, but he brought in his bros to pump up the product and play the Sharks in a game of flip cup for some reason. The Gronks won. Again, obviously.
But then negotiations got serious with four of the sharks interested. Eventually, the Gronks accepted a deal with Cuban and Rodriguez in which they received $150,000 for a 15-percent stake in the company. The brothers had originally asked for $100,000 for 10 percent, but as any faithful "Shark Tank" fan knows, you always give up more equity when you get a chance to hook two sharks. Anyway, you can watch the entire Gronkowski appearance here, starting at the 20:42 mark:
And you can expect to see a lot more bros at the gym with Ice Shakers.