Be Right
Mardy Fish on trash talking Aaron Rodgers, the next NFL golfing stud and a (playful) John Smoltz dagger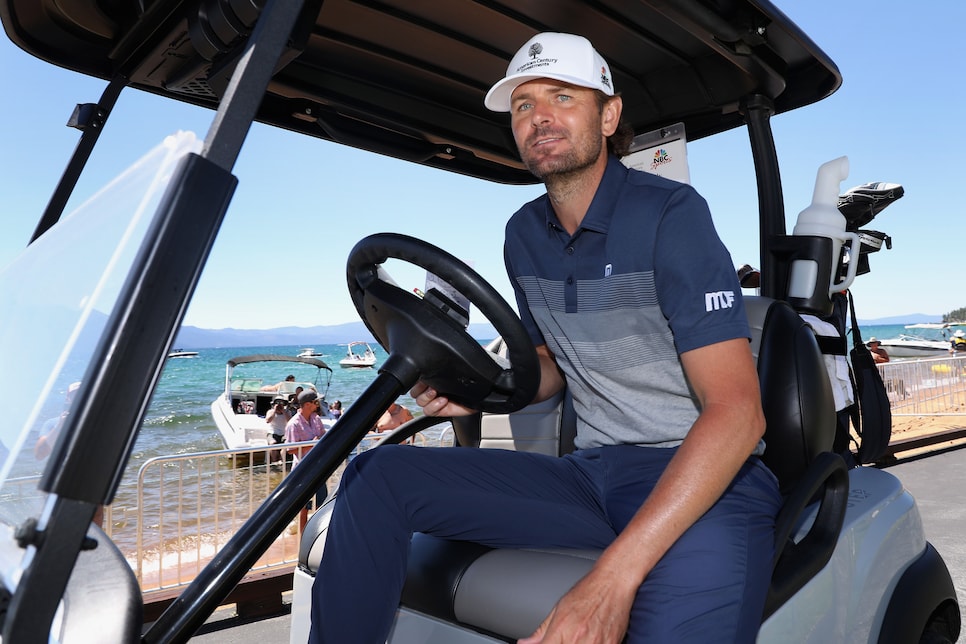 As a two-time winner of the Diamond Resorts Invitational and the 2020 winner of the American Century Championship in Lake Tahoe, former U.S. tennis star Mardy Fish has proven he's among the top two or three players on the celebrity golf scene. Yet most golf fans might list Tony Romo, Stephen Curry and John Smoltz before Fish, who set the course record at Edgewood Tahoe en route to his 2020 victory.
But Fish is well aware of how good he is, and so are his opponents, which allows him plenty of leeway when it comes to talking smack. Future Hall-of-Famer Aaron Rodgers is one of Fish's favorite targets on the Tahoe range, where Rodgers has been known to deliberately work out a few kinks in his swing.
"Trying to get into some of the guys' heads that you can tell on the range have a million swing thoughts," Fish said on this week's episode of Be Right. "Aaron Rodgers is one that comes to mind. He's the kind of guy that needs to hit a drive like 30 seconds before he hits his first tee shot. So he's like right there on the range, and then he runs over and I'll position myself right behind him and go 'dude, I can't believe you paused that long in your backswing, that's crazy.' And he'll freak out and give me a couple of F-bombs and run over to the first tee."
As fun as the mind games are, Fish says that once the tournament starts, it's game on. Romo, Smoltz, Curry and many others are all coming for the crown. Speaking of Smoltz, Fish got in a solid, playful shot at his age during our conversation, and he gave out a few of his sleeper picks for the ACC, including the next great NFL golfing stud. We also made picks for the Scottish Open as well as the Barbasol Championship. Please, have a listen to the full episode below: