The Loop
Manchester United defender accidentally Randy Johnsons bird into oblivion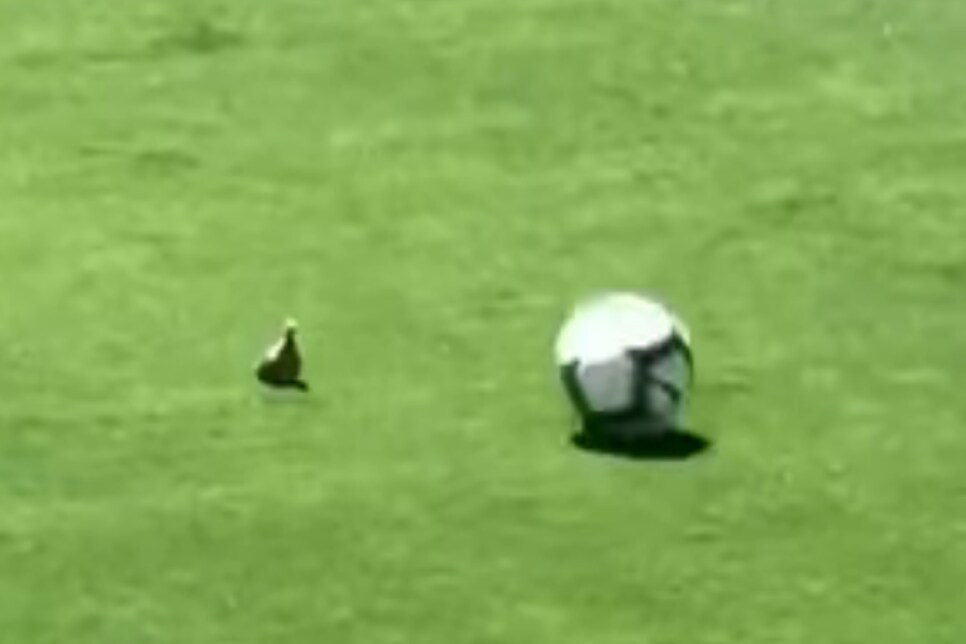 Yes. We just used Randy Johnson as a verb. That's because no athlete on earth (sorry Jared Allen) is as synonymous with the wonton destruction of wildlife as The Big Unit. You've it seen it a million times—Johnson turning a majestic dove into a down vest in the blink of a fastball—and you'll see it a million more, starting now. Avian discretion is advised:
So why are we firing up the PTSD wagon and reliving this dark moment in baseball history? Well, because soccer just got its very own version, courtesy of Manchester United defender Matteo Darmian:
Dios mio. That is a cut-and-dry case of wrong-place, wrong-time for that now-former bird, who just got wiped out of existence by a third-choice right back during a 0-0 preseason friendly in a half-empty Levi's Stadium. According to reports, after play stopped the limp bird was carried off the field and deposited in a bucket, per the circle of all life on this giant, spinning ball of dirt in the sky.
Anyway, remember to tell your loved ones how much they mean to you and make sure to look both ways before crossing the street.