The Loop
Zlatan Ibrahimovic—the biggest ego in sports—announces MLS arrival with ridiculous LA Times ad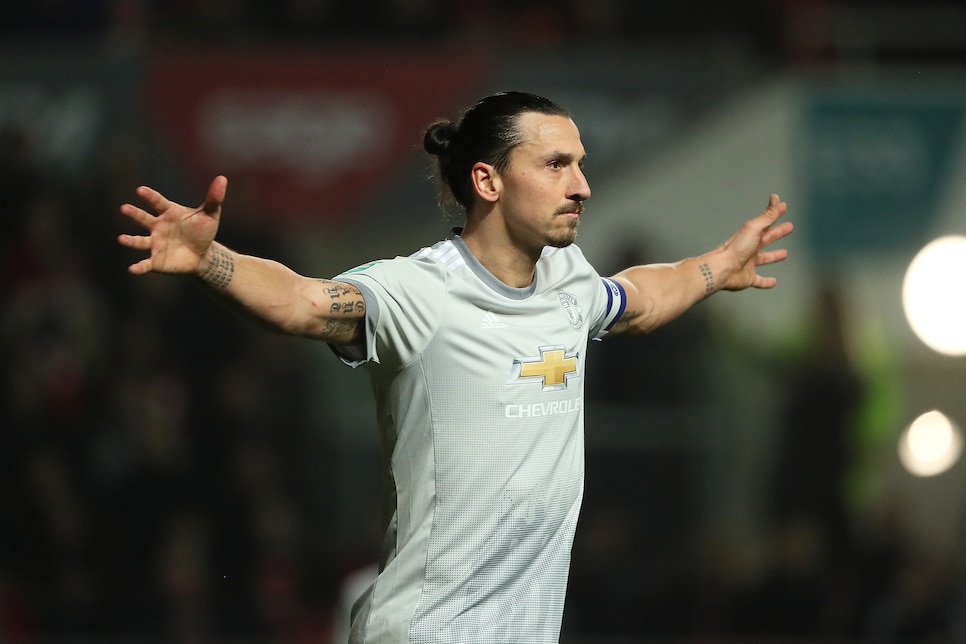 When you grow up with a name that sounds like the Norse word for lightning bolt and an ability to score goals like this and this and, umm, this, chances are you're going to develop a bit of an ego. And so it is, and has always been, with Zlatan Ibrahimovic—self-professed Swedish soccer god and the biggest ego in sports. Now 36 and coming off a serious ACL injury, however, the Big Z is finally entering the twilight of his career, a fact made abundantly clear by Friday's revelation that, after a over a decade leading the line at Manchester United, PSG, Barcelona, and Inter Milan, Zlatan is officially headed to the [gulp] MLS.
Signing with the LA Galaxy on a two-year, $3-million-dollar Designated Player deal, Zlatan's arrival is unquestionably the biggest storyline in the MLS so far this season, but in typical Zlatan fashion, he didn't wait for someone to roll out the red carpet for him, taking out the following full-page ad in Friday's edition of the Los Angeles Times. Apparently Christ rose a week early this year:
How this stacks up against the litany of iconic Zlatan moments—like the time he literally called himself a god, said he sent the entire nation of Denmark into retirement, revealed that he didn't get his now ex-girlfriend an engagement gift because the gift was, in fact, him—remains to be seen, but nonetheless, this is a pretty badass power move from Europe's reigning power move master. But Zlatan, a piece of advice from us lowly patriot peasants: Americans don't read the newspaper. Next time, try Twitter.