The Loop
Man wears obnoxiously large glove to baseball game, completely misses catching a foul ball
This San Francisco Giants fan? He's barred from ever entering the FBCHOF. In fact, he should get a Pete Rose-esque lifetime ban from attempting to catch foul balls, because this is flat out embarrassing. Watch as this man and his obnoxiously large glove completely miss a foul ball at the Giants-Rockies game on Monday:
Hate to pour it on this poor sap, but goodness gracious, this is pathetic. First of all, if you're wearing a glove to a game and you're over the age of 16 (and that's being generous), it's time to re-assess your life choices. Part of the greatness of Padres girl and the A's fan is that they didn't even need a glove for their web gems. This young adult at the Giants game not only wore a glove but wore THAT glove and went full Luis Castillo. To add insult to error, he didn't even get to the ball on the ground first. You can actually pinpoint the second when his heart rips in half: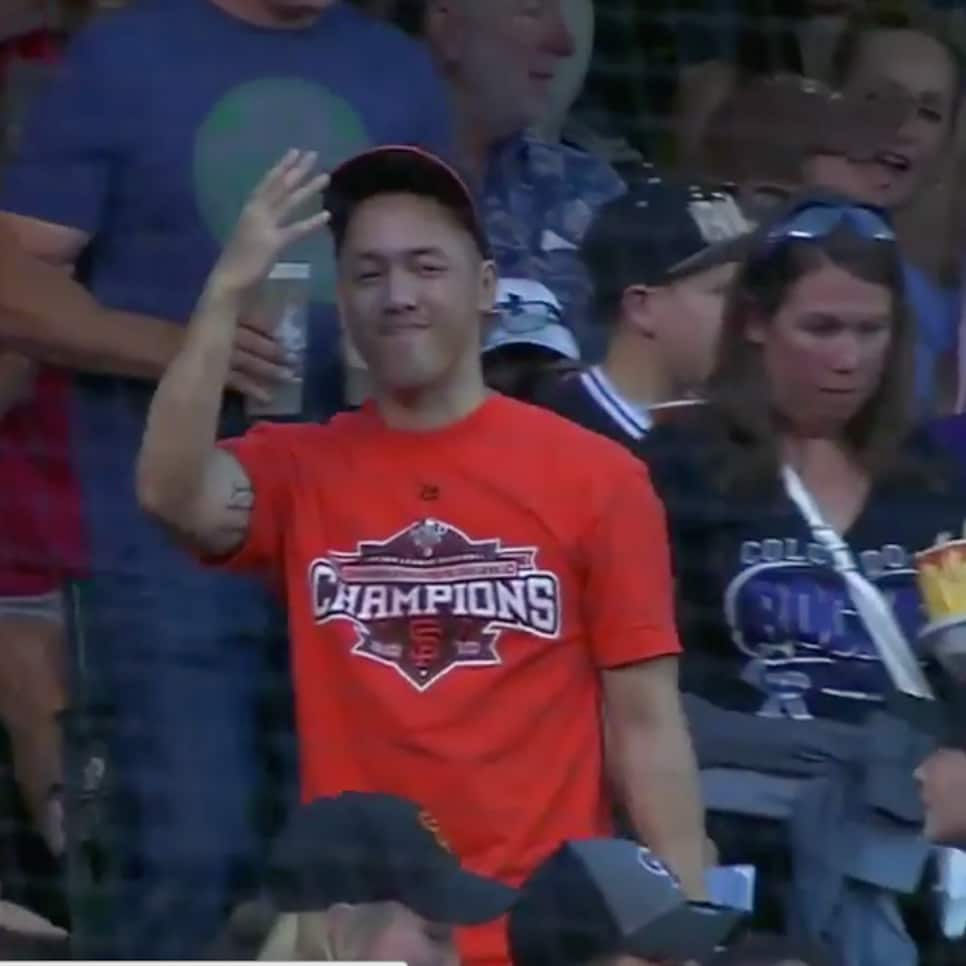 What a dagger. Next time, leave the glove at home my dude.