Equipment
Malbon Golf and Puma team up on a retro-cool collection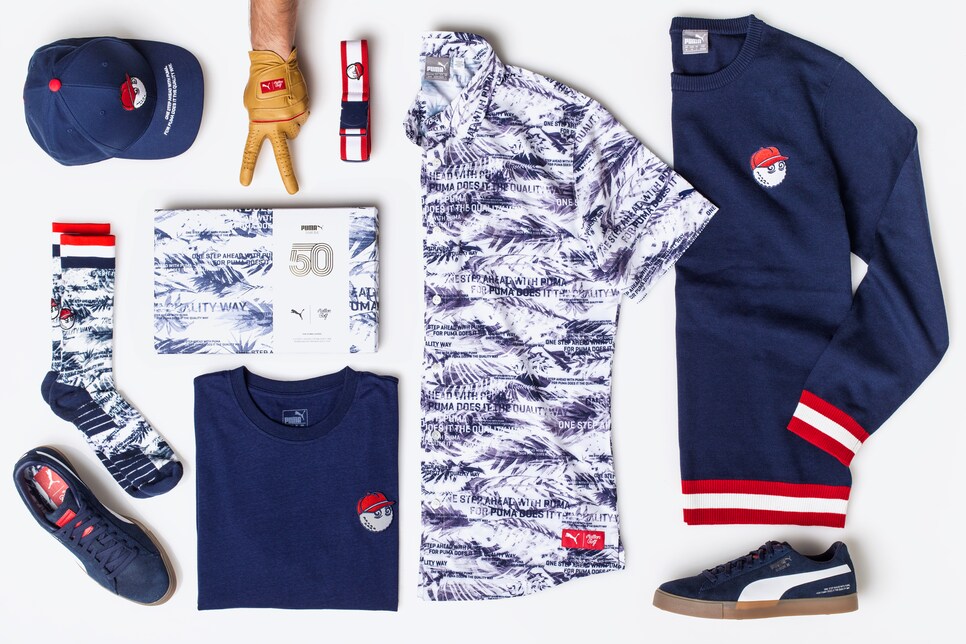 Since opening in 2017, Malbon Golf has been making big waves in golf. The skate-culture inspired golf shop on the trendy Fairfax Avenue in Los Angeles has become a hangout for both professional golfers and Hollywood celebrities alike. Hats, gloves, apparel and other accessories with the company's "Buckets" logo—a golf ball with a hat on—have been selling out almost instantly. It seems like every brand wants to collaborate with Malbon Golf, from ECCO shoes to Jones Golf Bags to Dormie Workshop, and the Malbon touch ups the cool factor on just about everything. The latest collaboration with Puma is one of the more exciting drops.
"Working with [Stephen] Malbon and his team was a natural fit from day one," said Grant Knudson, Head of Footwear & Accessories at Puma Golf. "This uninhibited, outside-the-box approach resulted in a collection that anyone passionate about style and golf will appreciate—it's a perfect mix where you can stand out without making a scene."
The eight-piece collection including both apparel and accessories in a mainly navy-and-red color theme, is available now.
The Malbon 110 Snapback Cap ($42) will likely be the most popular item in the collection. It's got a 3D Malbon embroidered buckets logo on the front and throwback Puma text on the bill that reads "One Step Ahead With Puma, For Puma Does It The Quality Way." This street-style hat is unlike most golf hats out there style-wise, but with the moisture wicking sweatband, it will still perform well on the course.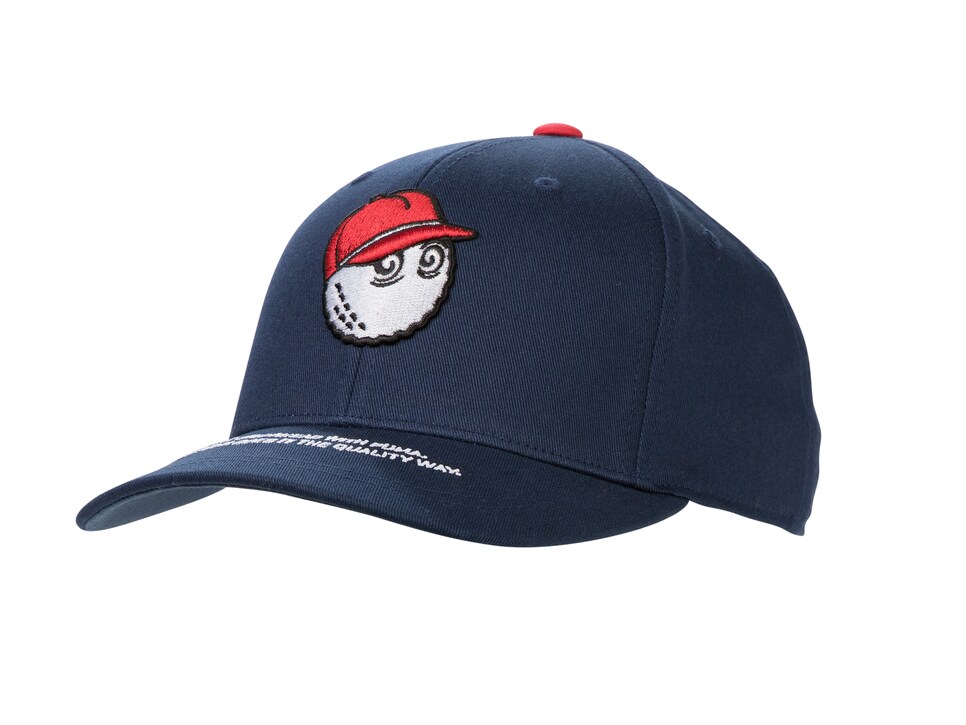 The Malbon Golf Sweater is also a top piece from the collection. The navy sweater is adorned with retro ribbed cuffs and hem to really make a statement. The poly-cotton blend is warm yet breathable and undeniably stylish.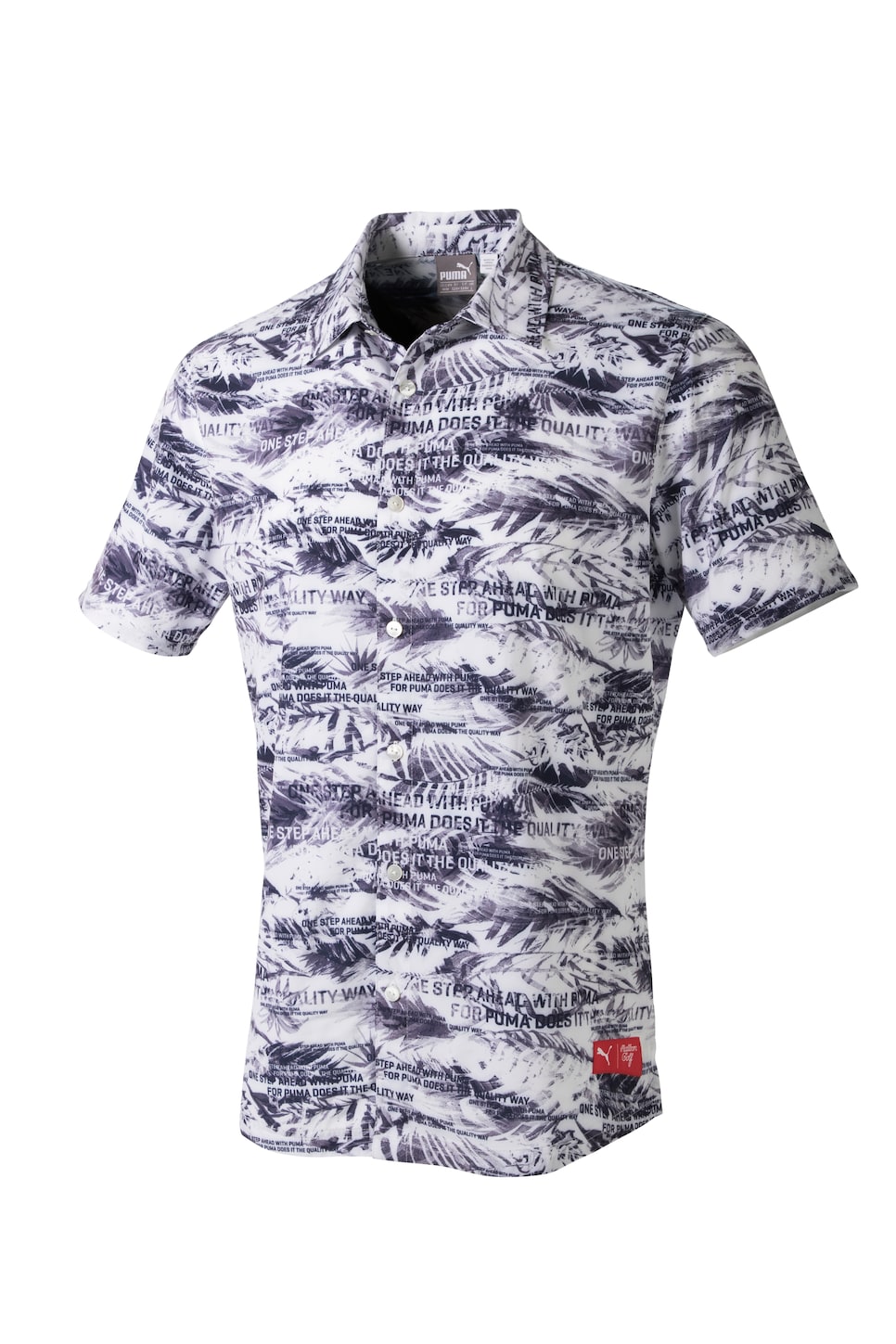 Another piece of the collection that is sure to go fast are the Puma X Malbon Golf Crew Cut Socks ($20) that blends a variety of elements seen throughout the collection. The main print is borrowed from that floral golf shirt, and the cuffs have retro stripes similar to the golf sweater. They're extremely comfortable with a cushioned footbed, compression arch support and moisture control built in.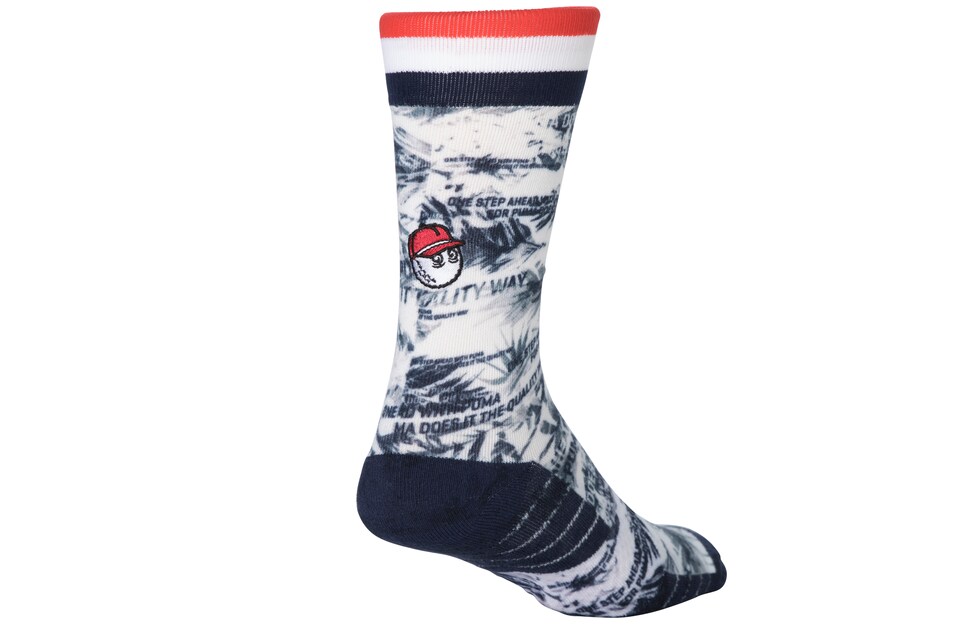 While the majority of the line sticks with a navy, red and white coloring, the Malbon Leather Glove ($35) is the outlier. The retro-brown Cabretta leather glove features the Puma X Malbon Logo in red on the tab for an edgy, throwback look. It looks like a driving glove, but with way more stretch and breathability.