The Loop
Major rules controversy, Tiger's troubles and Masters week begins: 5 things you need to know Monday morning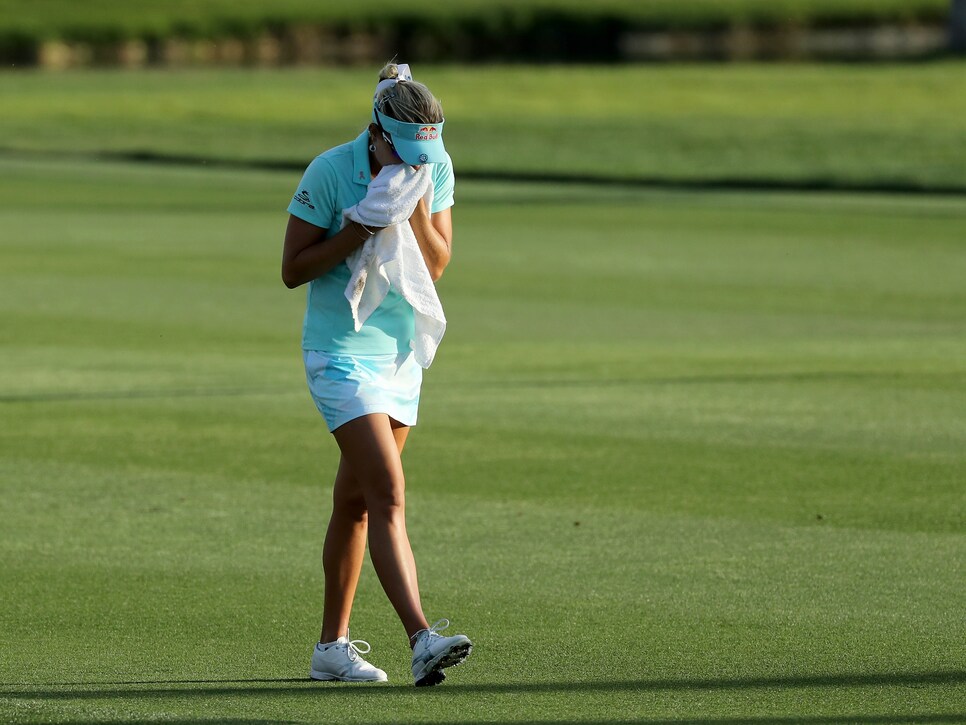 Welcome to the Dew Sweeper, your one-stop shop to catch up on the weekend action from the golf world. From the professional tours, trending news, social media headlines and upcoming events, here's every golf-related thing you need to know for the morning of April 3rd.
LPGA major marred by controversy
Halfway through her Sunday round at the ANA Inspiration, Lexi Thompson saw her two-stroke lead transform into a two-stroke deficit after she was notified of a four-shot penalty from Saturday's play. Thompson marked her ball on the 17th green but failed to place the ball back in the same spot, an issue LPGA rules officials discovered thanks to a viewer's email.
The blunder illustrates that, despite the USGA's hope to simplify the guidelines, golf's rules -- and those enforcing them -- continue to lack rationality and common sense. However, while she didn't walk away with the trophy, there's no doubting Thompson -- by her play, demeanor and behavior -- was the epitome of a champion.
Henley wins Houston, earns Augusta invite
Starting his day four shots behind Sung Kang, Russell Henley made five birdies in his first eight holes in route to a seven-under 67, good enough for a three-shot victory at the Shell Houston Open. Kang, who emerged from the woodwork this week thanks to magnificent putting, hit just 11 greens on Sunday and ran out of luck on the dance floor, stumbling to second place via an even-par 72.
"I tried to go into it with the mentality that I could do it and win it," Henley said afterwards. "And I started to believe it."
The Houston victory is Henley's third PGA Tour career win, and first since 2014. Better yet, the W earns him an invite to Augusta. Henley turns 28 in a week; a better birthday gift, a golfer cannot ask.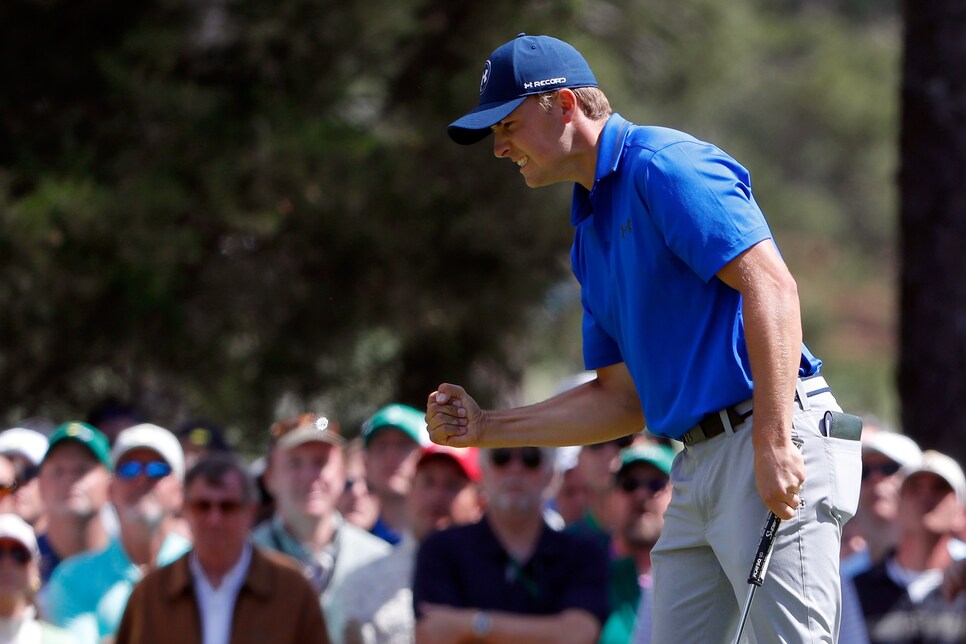 Spieth falters in Masters tune-up
Jordan Spieth missed his first cut in 19 events thanks to a Friday 77. Also seeing cut streaks end were Adam Scott (25) and Patrick Reed (20).
It's not necessarily a death sentence for their Masters forecast; three players -- Angel Cabrera, Trevor Immelman and Mike Weir -- have won the green jacket this century after missing the cut the week before Augusta. Conversely, it's not the taste you want in your mouth heading down Magnolia Lane.
For his part, Spieth doesn't seemed too worried about it.
"I think we know, and the other players that are playing next week know, that we strike fear in others next week," Spieth said on Friday. "So that's our idea, that's going to be my confidence level going in, and we'll step on the first tee ready to play."
Reminds me of Ron Swanson's "When I eat, it is the food that's scared," edict. No idea how Reed or Scott will respond, but our guess is Spieth will be just fine.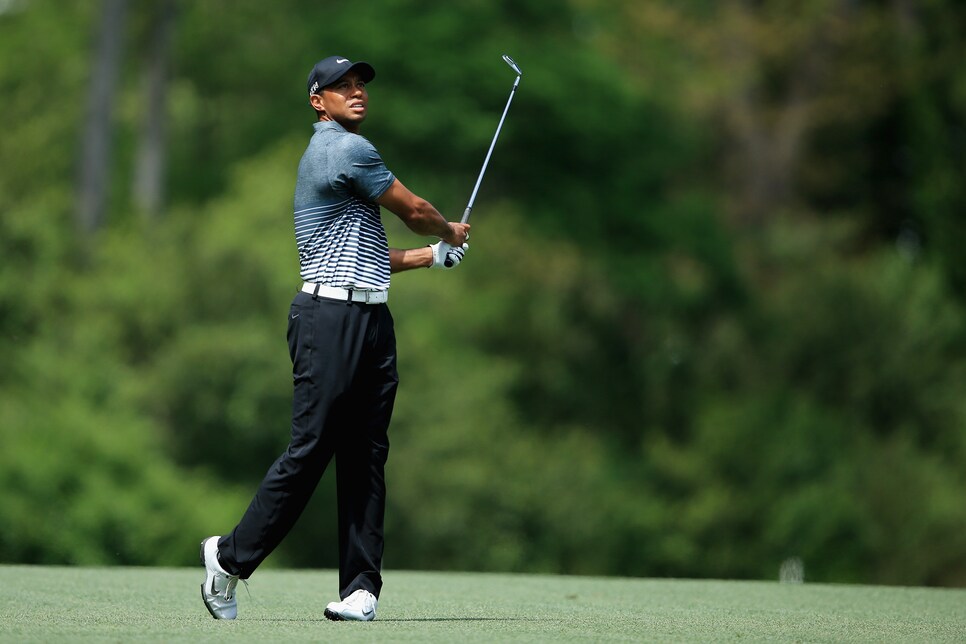 Tiger still on the sidelines
After an aborted attempt to hit balls earlier in the week, Tiger Woods pulled out of the Masters. It is the third time in four years Woods will not compete in the tournament, and it's his fifth straight missed major. Woods' agent Mark Steinberg claims his client is not done with the sport; it's also worth noting Steinberg downplayed worries on February 3rd that Tiger's back spams in Dubai were serious.
Woods is scheduled to be on the Augusta grounds this week, attending Tuesday's Champions Dinner.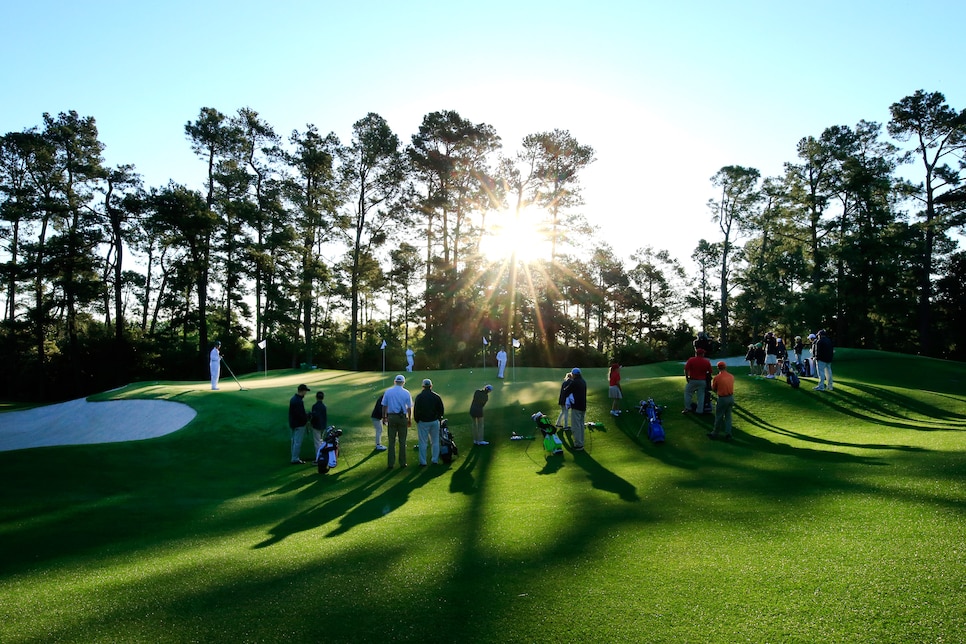 Masters week begins with Drive, Chip and Putt
Masters week kicked off on Sunday with the Drive, Chip and Putt National Finals. Personally, it's a mixed bag of emotions. In one regard, it's an amazing gesture by Augusta National to open the property to kids, and hopefully it injects curiosity and interest in the game among youth. But as one who's watched the Masters for 25 years, I'll admit to an overwhelming sense of jealousy. DO YOU EVEN KNOW WHO HORTON SMITH IS, LITTLE TIMMY?!?!
On the bright side, the event does sound the alarm that the best week of the year is upon us. And for that, we rejoice.