Rules
'S*** happens': LPGA pro has a very chill response after equipment rules snafu leads to unfortunate DQ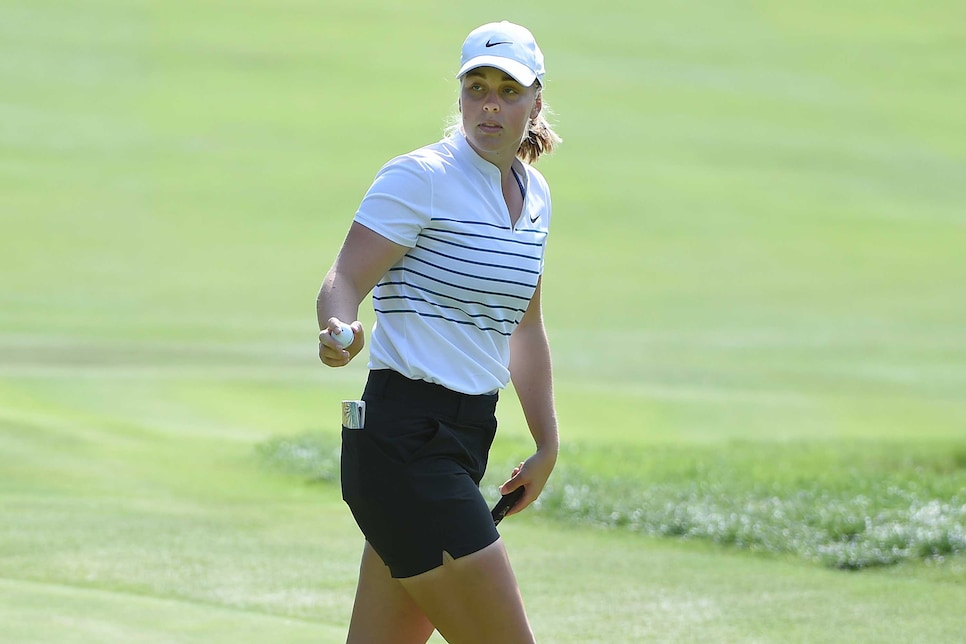 Maja Stark had some work to do if she was going to make the cut at last week's Ascendant LPGA event after shooting an opening-round four-over 75 at Old American Golf Club in The Colony, Texas. Unfortunately for her, she never got the chance.
The 22-year-old Swede, who earned membership on the LPGA Tour in August when she won the ISPS Handa World Invitational, was disqualified before Friday's second round after mistakenly using a driver in the first round that had a club head that was not yet on the USGA list of conforming driver heads.
The club in question is believed to be Ping's new G430 driver, which went on the conforming list on Monday, a day after the conclusion of the LPGA event in Texas. The driver is expected to be available for retail sale in the U.S. in January.
The LPGA released a statement regarding the disqualification to Golf Digest:
"After the conclusion of Round One of The Ascendant LPGA benefiting Volunteers of America, it was discovered that Maja Stark used a driver throughout her round that was not on the List of Conforming Driver Heads.
Model Local Rule G-1; List of Conforming Driver Heads is included on the 2022 LPGA Rules of Play Card and is in effect for every competition. The penalty for a breach of this Model Local Rule is disqualification.
After speaking with the player, the use of the driver to make a stroke during Round One was confirmed, and the penalty of disqualification was applied under Model Local Rule G-1."
On Sunday, Stark took to Instagram to explain what happened, saying she had been getting several questions over why she had been disqualified.
Give Stark credit for not letting the mishap linger too long with this totally relatable response. Of course, knowing she has LPGA membership already locked up for 2023 makes it a lot easier.