brutal
Tour pro loses hat to kid after cutthroat game of rock, paper, scissors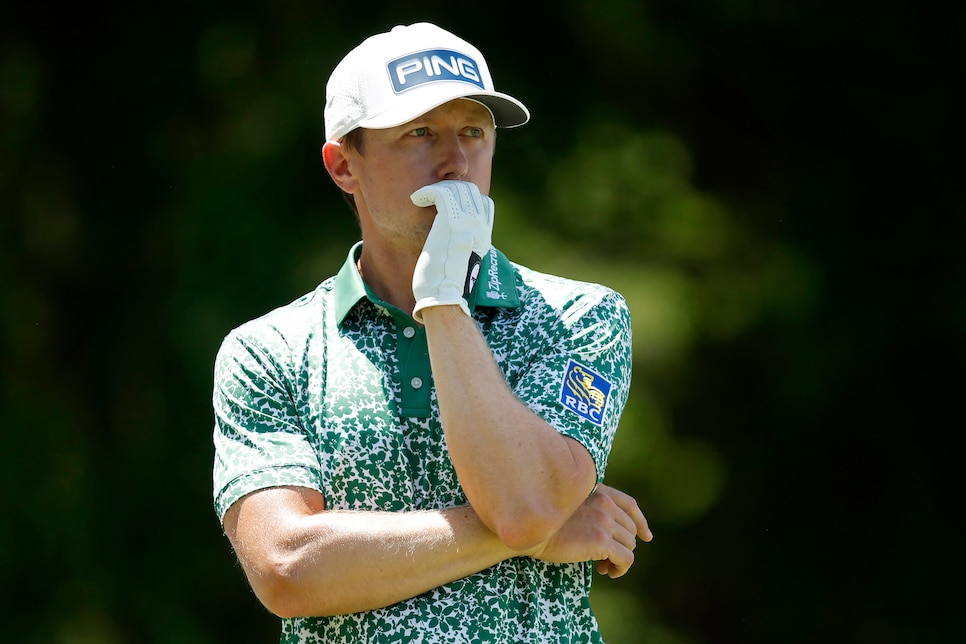 Mackenzie Hughes is heading into the PGA Championship with some solid momentum.
The Canadian finished up the AT&T Byron Nelson with a six-under 65 at TPC Craig Ranch on Sunday, one of his three under-par rounds for the event. His T-14 finish earned the 32-year-old $163,875, which certainly isn't a bad payday.
Unfortunately, some of that money will need to go toward a new hat, as Hughes lost his Ping cap to a spectator in a rollicking game of rock paper scissors. A tough loss to end his time in Texas, but we know Hughes will be studying the tape to improve in future bouts.
Tour pros signing hats and positively impacting the young spectators is "what it's all about," although Hughes is most likely regretting throwing rock at such a pivotal moment. People call this a game of luck, but the real ones know the hard work and strategy critical to make a living in rock paper scissors (or RPS for short).
Hughes is a golfer first and foremost but as a world-class competitor, we know he's in the RPS lab grinding ahead of the PGA Championship. Hopefully this weekend he remembers to throw paper.