ANA Inspiration
Lydia Ko's wild attempt to run down Patty Tavatanakit comes up short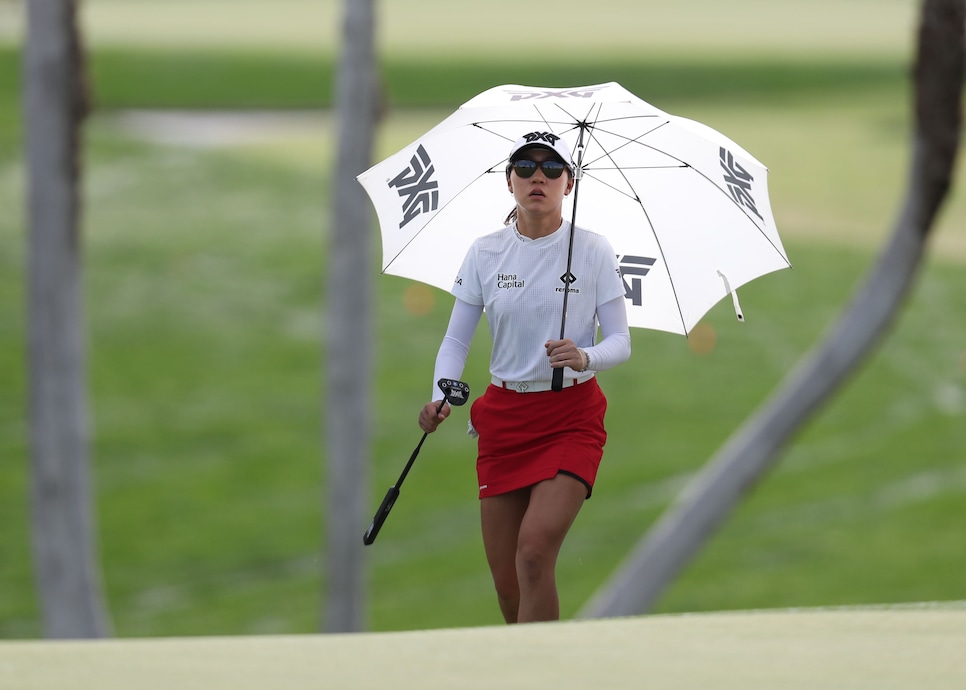 RANCHO MIRAGE, Calif. — Realistically, Lydia Ko was out of contention entering the final round of the ANA Inspiration on Sunday, though reality and Ko apparently were not in agreement on that. Ultimately she did not win, but she injected the final round with a jolt of drama that otherwise would have been missing.
Ko, who won here in 2016, began the final round on the Dinah Shore Tournament Course trailing Patty Tavatanakit by eight strokes, a margin seemingly insurmountable. Then she started birdie, eagle, par, birdie, and went out in seven-under par 29, the lowest nine-hole score in the history of the tournament and the second 29 ever shot in an LPGA major championship.
Birdies on the 10th and 11 holes cut her deficit t to two. When Tavatana birdied the 12th hole to increase her lead to three, Ko countered with a birdie at 15 to get back within two. But her bid stalled there; she made pars on the final three holes.
Still, she posted a 10-under par 62 that equaled the second lowest round in an LPGA major, with Tavatanakit still on the course with two holes to play. Tavatanakit refused to surrender any ground, however, and won by two.
"I don't think there was an exact moment where I felt like, okay, this is going to be a good one," she said. "I got off to a really good start. Being three-under after two is never a bad way to start your round. Overall, my game was really solid and I felt like I gave myself a good run at it, but maybe Patty was just a bit too far away.
"I think it just shows it doesn't matter how far back you are, you can always go for it. As long as you have one hole in front of you, there is always a chance to make birdie or eagle."