Stats
Why Luke List's long-awaited return to the Masters will be particularly unusual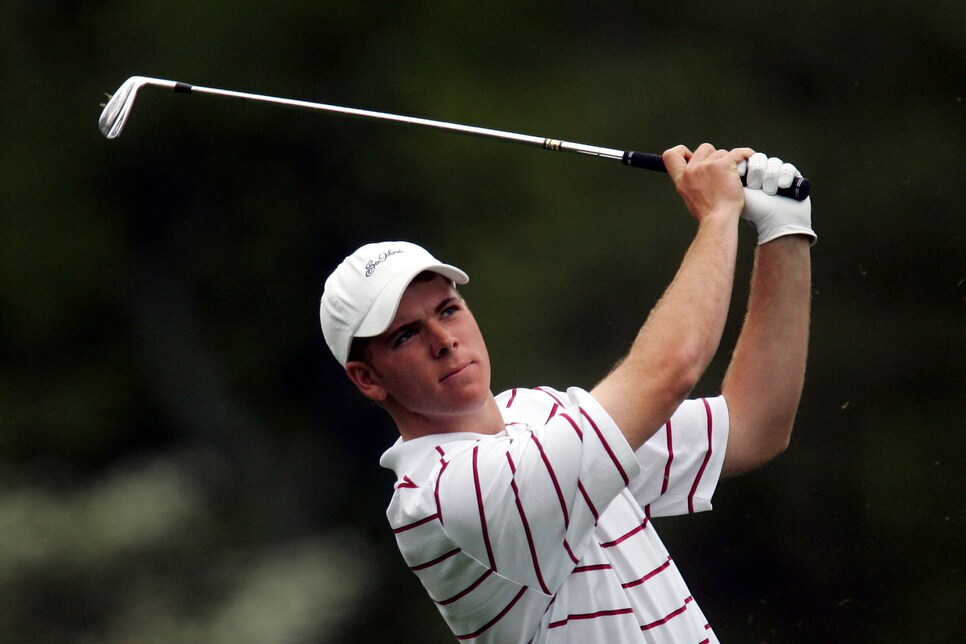 Luke List watches his tee shot on the 12th hole during the first round of the 2005 Masters.
David Cannon
Luke List's first PGA Tour title at the 2022 Farmers Insurance Open means he'll be getting his first Masters invite. Well, first one as a pro, that is.
Take a look above and you'll see a (much) younger list playing in the tournament way back in 2005. Needless to say, a lot has happened since then, including in List's life. The 37-year-old now has a family with two kids and funny enough, they've all spent plenty of time in Augusta—because that's where they live.
"I was runner-up in the U.S. Amateur in '04, so this is my first start as a pro," List said. "Living in Augusta now the last four years, driving past there, I can't tell you how much this means to me. That is a special place and I might get emotional."
According to Sean Martin of PGATour.com, the 17 years between Masters starts will be the second-longest span since 1960. The longest was Bruce Fleisher, who also played at Augusta National as an amateur, but then waited another 23 years to get back.
Fleisher finished T-25 in his lone Masters start in 1992. And from the sound of it, List, who finished T-33 in 2005, is expecting similar success. In the meantime, though, he's happy to have a home game that week.
"To tee it up in April in Augusta will be a lot of hard work, but just really special to have my family. And sleeping in my own bed will be really cool," List added. "I'm just over the moon about that. That's going to be really fun because that's a place that I feel I can really play well and I'm looking forward to getting back."