The Loop
Lukas Nelson, Willie's son, on getting better at golf, and why his dad "lit up a fat one" on the course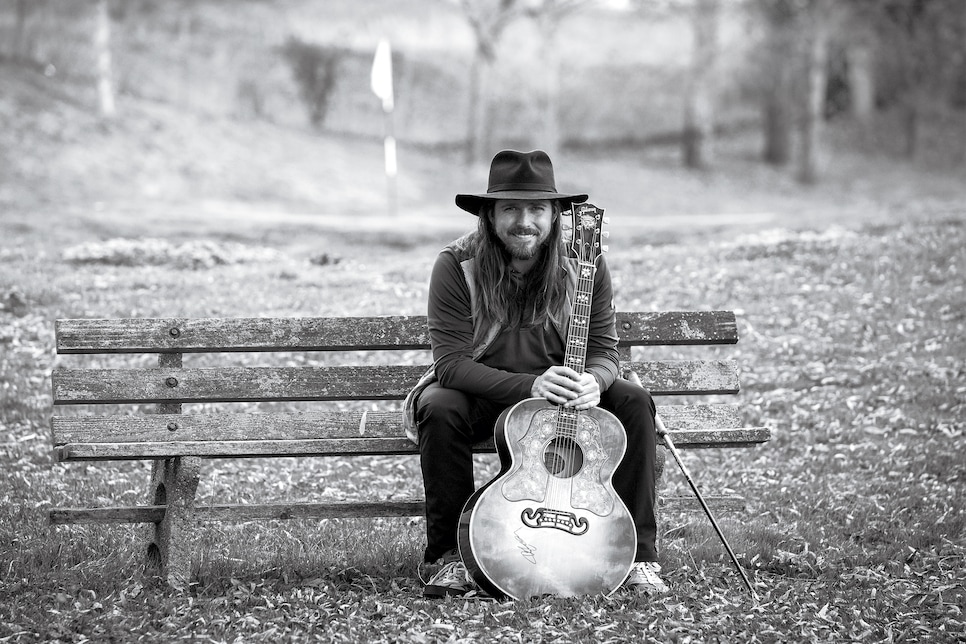 "When I was a kid, just getting into music, my dad said, 'You're good, but not that good,' " recalls Lukas Nelson. "I thought, I can take this two ways: I can stop playing, or I can get that good."
Nelson, whose dad is country-music legend Willie Nelson, decided to go all in, practicing guitar and writing songs practically around the clock. "I put in hours like I was an Olympian," he says. It paid off. Last fall the country-rock singer released his fourth studio album, "Lukas Nelson & Promise of the Real," to critical acclaim and solid sales. He and his band also recorded an album, "The Monsanto Years," with Neil Young and toured with him for two years.
Now Nelson, 29, would like to get "that good" at golf. He has enjoyed the game since he can remember—his dad owns Pedernales, a nine-holer outside Austin—but picked it up in earnest only a couple of years ago. Squeezing rounds and range time between his roughly 250 gigs a year, Nelson has dropped his handicap to 7, from around 13, he says.
"I had the best round of my life a few weeks ago," he says, pulling the scorecard from inside a book of poetry in his backpack. Under his score—an 82 from the blue tees at Maidstone Club in East Hampton, N.Y.—there's an inscription from one of his playing partners: You were on fire today. Stay hot! Bill Clinton. The actor Luke Wilson, who is one of his closest pals, and Wall Streeter Tom Lee filled out the foursome.
SQUEEZING ROUNDS AND RANGE TIME BETWEEN GIGS, HE'S CUT HIS HANDICAP TO 7, FROM 13
Nelson's favorite golf destination is Maui, where he grew up and where his family has a home overlooking the nine-hole Maui Country Club. He'll often play with his dad, who is 84 and shoots in the 40s for nine holes. Willie made an eagle on Christmas Day in 2016, Lukas says admiringly. Willie jarred a 3-wood from 180 yards. And how did he celebrate? His son laughs. "Oh, he lit up a fat one."