LPGA Tour
Lilia Vu chases down Angel Yin and wins Chevron Championship playoff for first major title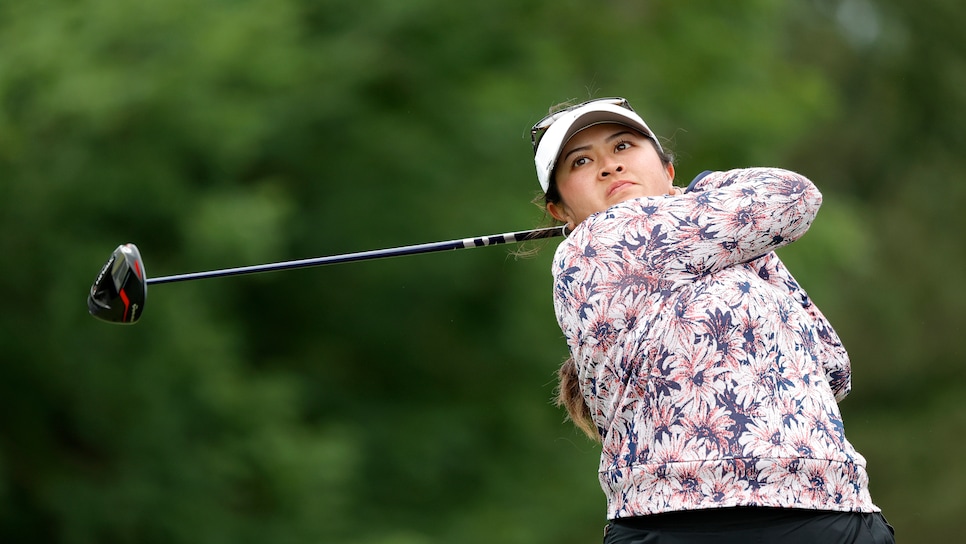 Lilia Vu won her first major in a playoff at the Chevron Championship.
Carmen Mandato
They were born only year apart and grew up only 40 miles from each other in the greater Los Angeles area, crossing paths time and again in junior golf events. Their roads would be very different from there, with Lilia Vu choosing to play at UCLA, where she set the record for most wins in the women's program, while Angel Yin turned pro as a teenager. Neither was able to translate the success of their youths into the top of the women's game right away.
On Sunday in the Chevron Championship at Carlton Woods outside Houston, their paths crossed again in the biggest moments of their professional golf lives, with each trying to win her first major title. In a year in which she's experienced a number of personal breakthroughs, it was the 25-year-old Vu who prevailed when she made a 15-foot birdie putt on the first hole of a playoff, at the par-5 18th, to complete a four-shot comeback from the day's outset. Yin went for the flag in two from 201 yards, but her 5-iron approach came up just a couple yards short of the green and splashed into the water.
It was a heartbreaking loss for Yin, 24, who is winless on the LPGA Tour, because she led Vu by two shots with three holes to play. But after Vu, playing five groups in front of Yin, polished off her closing four-under-par 68 with birdies at 17 and 18 to get to 10 under, Yin, from Monterey Park, Calif., suffered a late collapse, making bogeys at 16 and 17 to fall one shot behind, only to force the playoff with a birdie on the 72nd hole to shoot 72.
Nelly Korda, who moved back into the World No. 1 posiiton with a solo third at nine under, eagled the final hole in scoring 71.
The victory was the second of the year for Vu, the Fountain Valley, Calif., native who earned a promotion from the developmental Epson Tour last year. Her winning check was $765,000.
"Everything happens for a reason," Vu said in her TV interview immediately after. "All the bad things … everything I've always struggled through, family-wise. I think of myself as my biggest obstacle. I had a very tough, not easy past two days. I was definitely my own enemy. I don't know how I pulled this out."
Vu then answered the question that was on the lips of many this week: Would she continue this major's tradition of the winner jumping into the water next to the 18th hole? It was a leap that started in 1988, when Amy Alcott took a dip into Poppie's Pond at Mission Hill's Dinah Shore Course, where the tournament was held until last year.
"Of course I am," Vu said. "After that, of course." She then removed her shoes and visor and jumped inti the cold, murky water on a cloudy day that only the champion could truly savor.