Payday at Carlton Woods
Here's the prize money payout for each golfer at the 2023 Chevron Championship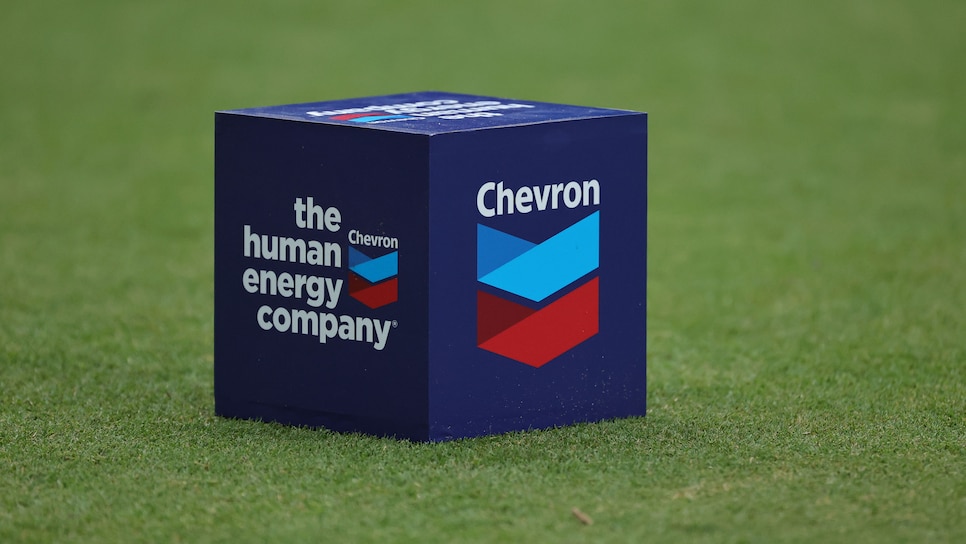 Lilia Vu holds the honor of being the first winner of the 2023 Chevron Championship at the major's new home, The Club at Carlton Woods outside of Houston. She also has the satisfaction of cashing a rather impressive first-place prize money payout.
The overall purse at the LPGA's first major of 2023 was a tournament record $5.1 million, and Vu took home $765,000 by making birdie in the first sudden-death playoff hole to top Angel Yin. Vu shot 68-69-73-68 to sit in the house at 10 under par. Yin made birdie on the par-5 18th hole in regulation to shoot 72 and get into the playoff. During the playoff, Yin hit her second shot into the water guarding the green, while Vu, 25, was over the back of the green in two shots but got up and down to make birdie and win her second career LPGA title and first major championship.
The move from California's Mission Hills Country Club, site of the event for the previous 51 years, to Texas allowed the tournament to secure its new title sponsor and beef up the overall purse. A year ago, Chevron boosted the prize money payout from $3 million to $5 million.
Here's the prize money payouts for each player who made the cut at Carlton Woods.
Win: Lilia Vu, -10/278, $765,000
2: Angel Yin, -10/278, $479,680
3: Nelly Korda, -9/279, $347,974
T-4: Atthaya Thitikul, -8/280, $188,300
T-4: A Lim Kim, -8/280, $188,300
T-4: Amy Yang, -8/280, $188,300
T-4: Albane Valenzuela, -8/280, $188,300
T-4: Allisen Corpuz, -8/280, $188,300
T-9: Jin Young Ko, -7/281, $111,615
T-9: Megan Khang, -7/281, $111,615
11: Hyo Joo Kim, -6/282, $98,481
T-12: Georgia Hall, -5/283, $89,026
T-12: Carlota Ciganda, -5/283, $89,026
T-14: Ariya Jutanugarn, -4/284, $76,334
T-14: Celine Boutier, -4/284, $76,334
T-14: Xiyu Lin, -4/284, $76,334
17: Hye-Jin Choi, -3/285, $68,283
T-18: Maddie Szeryk, -2/286, $61,585
T-18: In Gee Chun, -2/286, $61,585
T-18: Cheyenne Knight, -2/286, $61,585
T-18: Ashleigh Buhai, -2/286, $61,585
22: Amanda Doherty, -1/287, $56,200
T-23: Leona Maguire, E/288, $50,214
T-23: Brittany Lincicome, E/288, $50,214
T-23: Brooke Henderson, E/288, $50,214
T-23: Eun-Hee Ji, E/288, $50,214
T-23: Ally Ewing, E/288, $50,214
T-28: Eila Galitsky (a), +1/289, $0
T-28: Danielle Kang, +1/289, $38,933
T-28: Jessica Korda, +1/289, $38,933
T-28: Matilda Castren, +1/289, $38,933
T-28: Hinako Shibuno, +1/289, $38,933
T-28: Gaby Lopez, +1/289, $38,933
T-28: Nanna Koerstz Madsen, +1/289, $38,933
T-28: Lindsey Weaver-Wright, +1/289, $38,933
T-28: Marina Alex, +1/289, $38,933
T-37: Nasa Hataoka, +2/290, $30,333
T-37: Pagaree Anannarukarn, +2/290, $30,333
T-37: Jodi Ewart Shadoff, +2/290, $30,333
T-37: Maja Stark, +2/290, $30,333
T-41: Minjee Lee, +3/291, $25,737
T-41: Narin An, +3/291, $25,737
T-41: Patty Tavatanakit, +3/291, $25,737
T-41: Ruoning Yin, +3/291, $25,737
T-45: Dana Fall, +4/292, $22,322
T-45: Gemma Dryburgh, +4/292, $22,322
T-45: Pavarisa Yoktuan, +4/292, $22,322
T-45: Amari Avery (a), +4/292, $0
T-49: Stephanie Kyriacou, +5/293, $19,958
T-49: Peiyun Chien, +5/293, $19,958
T-49: Chella Choi, +5/293, $19,958
T-52: Ayaka Furue, +6/294, $18,121
T-52: Sei Young Kim, +6/294, $18,121
T-54: Lucy Li, +7/295, $17,069
T-54: Ryann O'Toole, +7/295, $17,069
T-56: Yuna Nishimura, +8/296, $15,232
T-56: Hae Ran Ryu, +8/296, $15,232
T-56: Andrea Lee, +8/296, $15,232
T-56: Karis Davidson, +8/296, $15,232
T-56: Linnea Strom, +8/296, $15,232
T-61: Jing Yan, +9/297, $13,395
T-61: Dewi Weber, +9/297, $13,395
T-63: Brittany Altomare, +10/298, $12,737
T-63: Wei-Ling Hsu, +10/298, $12,737
65: Mao Saigo, +11/299, $12,343
66: Sarah Schmelzel, +12/300, $12,082
T-67: Lauren Stephenson, +13/301, $11,686
T-67: Charlotte Thomas, +13/301, $11,686