Nice Rides
Another LPGA player wins a Lamborghini(!) with hole-in-one, reacts accordingly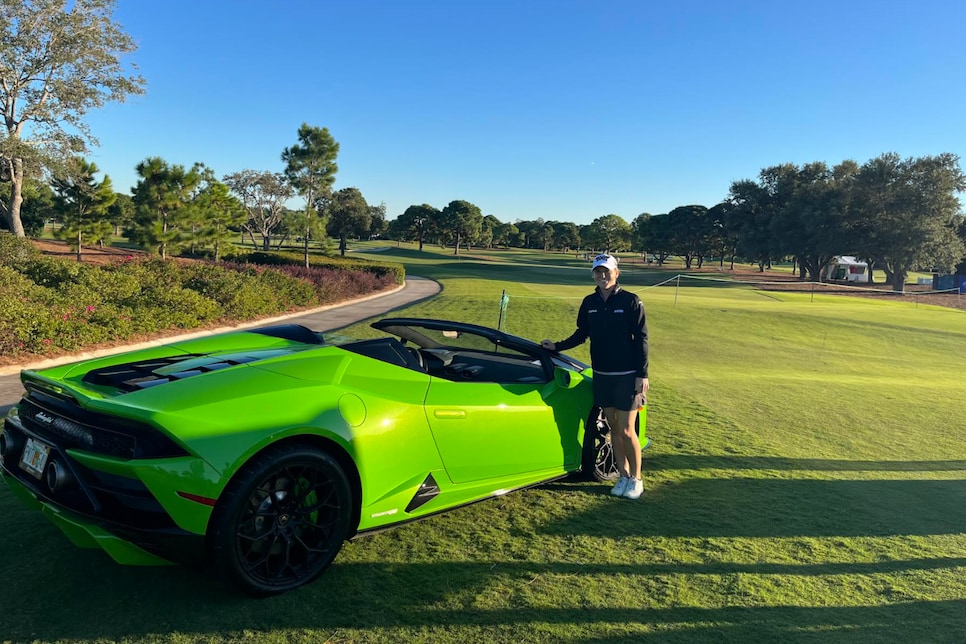 Austin Ernst poses with the Lamborghini she won with a hole-in-one during the Pelican Women's Championship pro-am.
The LPGA's "Drive On" slogan is certainly applicable this week. In fact, the tour might want to take a page from Oprah and tweak it to, "You get a car! And you get a car!"
After all, we're not even through two rounds of the Pelican Women's Championship and already two players are taking home Lamborghinis. That's right. Lamborghinis.
OK, so if you read the fine print, it's actually just a two-year lease of a Lambo. But still, it's a freaking Lambo.
Austin Ernst won the first one with an ace on the 147-yard, par-3 12th hole at Pelican Golf Club during Monday's pro-am. And Pavarisa Yoktuan's hole-in-one during the second round of the tournament earned her a set of car keys as well. Check it out—as well as her fantastic reaction:
Yeah, she's pretty fired up. And for good reason.
The best part of Yoktuan's ace is that it came in competition. Well, actually, that's just a nice little bonus. The best part is still the fact that she won a LAMBO. Drive on, indeed.