Good Timing
LPGA player makes hole-in-one, wins a freaking Lamborghini
There are hole-in-one giveaways and then there's the prize Austin Ernst landed on Monday. The three-time LPGA winner made an ace during Monday's pro-am for the Pelican Women's Championship and won a Lamborghini. That's right, a freaking LAMBO.
Usually you see something like this happen and the player gets the keys to a new Buick or Kia. But no offense to Buick or Kia, but, well, this isn't a Buick or Kia: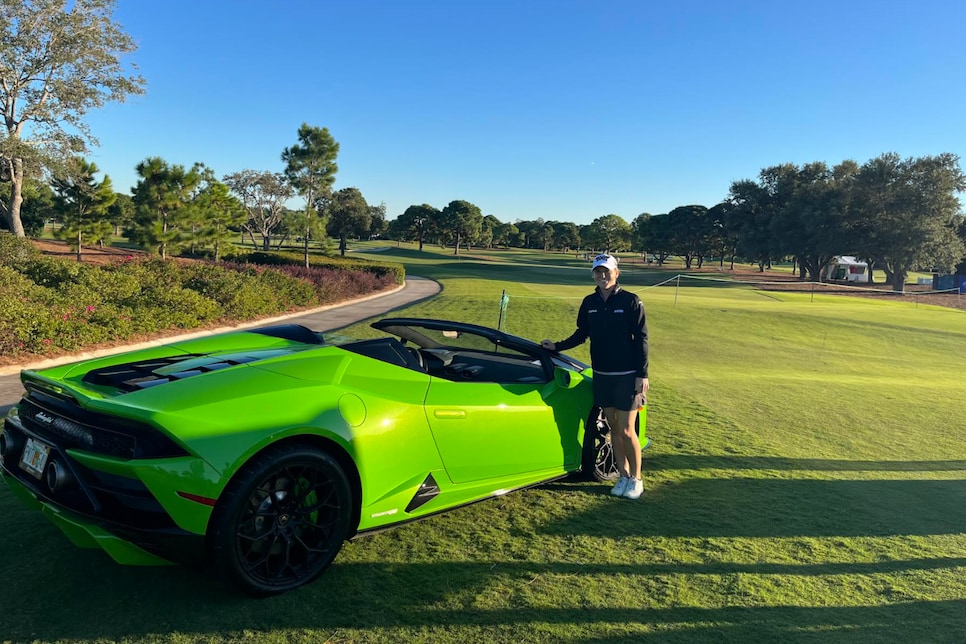 Yeah, we'd be smiling too. Although, we wonder if Austin has a say in the color. That (lime?) green is a bold choice.
Afterward, Ernst said she hit it "barely off the toe" with an 8-iron from 147 yards, yet another slap in the face to those still without an ace. And it should be noted that it's just a two-year lease. Still, again, it's a freaking LAMBO.
"I've seen Lamborghini's, but this is the first time I've ever sat in a Lamborghini," Ernst said. "Two of my holes-in-one have been in competition, and now I have made two in pro-ams. This is really cool. I'm excited to take a little test drive."
Congrats, Austin. But please drive safely.