The Loop
Lou Williams continues fantastic trend of pro athletes naming kids after their own accomplishments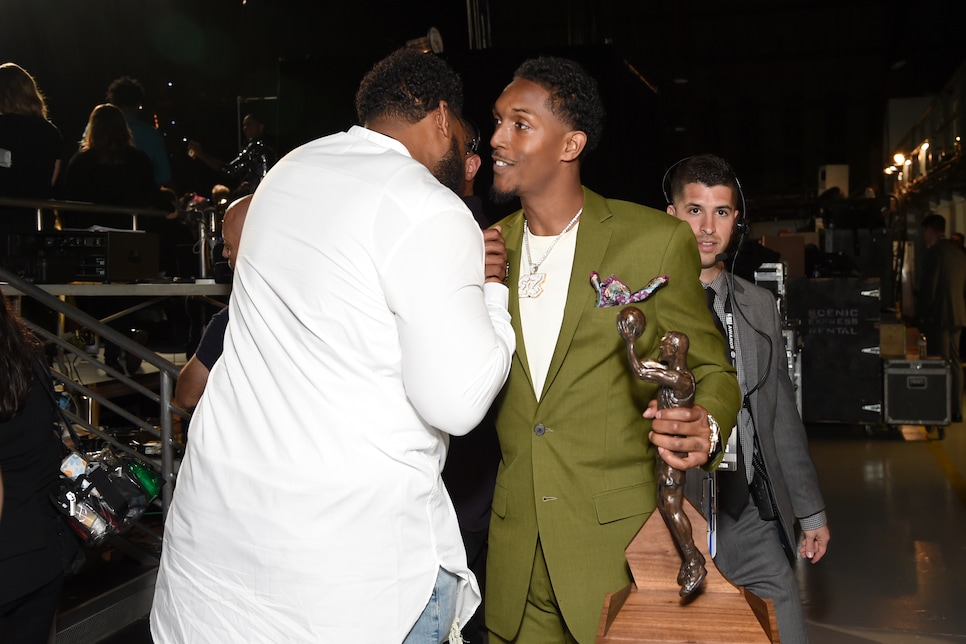 Lou Williams isn't the first professional athlete to name a kid after one of his own accomplishments. But we're guessing he's the first to do this in honor of being the NBA's Sixth Man of the Year.
The Los Angeles Clippers super sub welcomed a baby boy into world on New Year's Eve with a reference to how he gets welcomed into a game from the bench. Introducing SIX SYX Williams:
OK then. So just to be clear, this was NOT a nod to Seinfeld:
Syx joins a group of other pro athlete scions who are breathing monuments to their dad's success on the court/field/course. Among them, there's Shea Jones, named after Chipper Jones' career of tormenting the New York Mets. There's Azalea Garcia, named in honor of Sergio Garcia's 2017 Masters triumph. And staying in golf, Wyndham Simpson, named after Webb Simpson's 2011 Wyndham Championship win. True story.
In other words, you could do worse than Syx.