The Loop
Los Angeles Angels Double-A affiliate to rebrand as the Rocket City Trash Pandas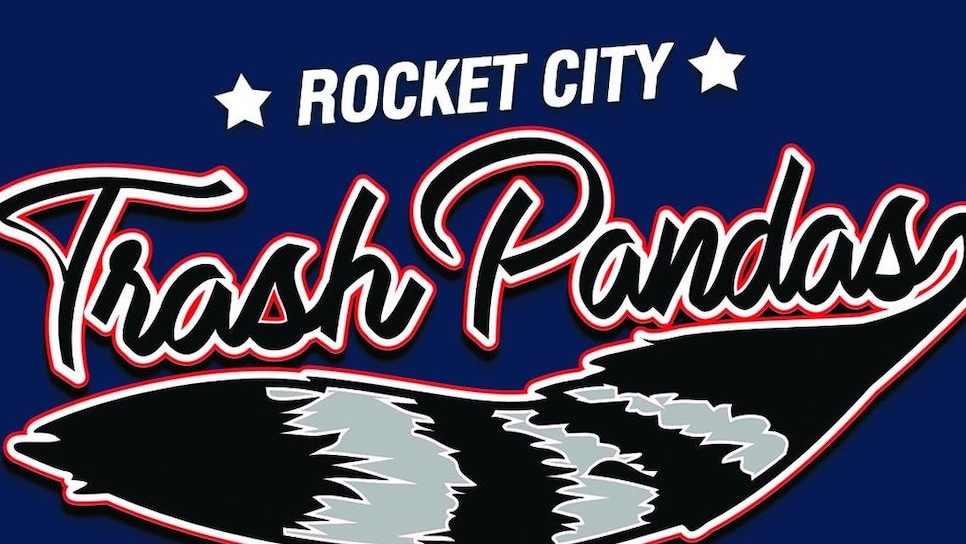 The internet is a mostly terrible place teeming with mostly terrible things. But every now and then it produces something of such lasting value that it single-handedly justifies its own existence for at least another couple of months. Enter the Rocket City Trash Pandas (formerly the Mobile BayBears), a Double-A affiliate of the Los Angeles Angels who, in advance of their upcoming relocation to Madison, Alabama, decided to turn to the worldwide web for help renaming their team. For once, it did not disappoint.
"Trash Pandas"—a derogatory term for raccoons, in case you're wondering what the hell north Alabama and pandas have in common—beat out a host of other very minor league name options, including the Comet Jockeys, Space Chimps, Moon Possums, and ThunderSharks, with a whopping 44.75% percent of the 28,000-respondent vote. Rocket City was also selected as the regional identifier over a less competitive field including "North Alabama" and "Madison." Why do they call it Rocket City? We have no idea, Wikipedia said nothing about that.
Though the Trash Pandas will not begin play in Madi—er—Rocket City until 2020, the official Trash Panda logo and uniform unveiling is scheduled for October 27th, coinciding with a free community celebration in nearby Dublin Park. It's bound to be the biggest event in Madison County since the railroad came to town, so if you're in the area (god help you), make sure to swing by and pick up some koozies for us.