Local Knowledge
Our latest podcast examines what makes a great golf course—and reveals how our judging process works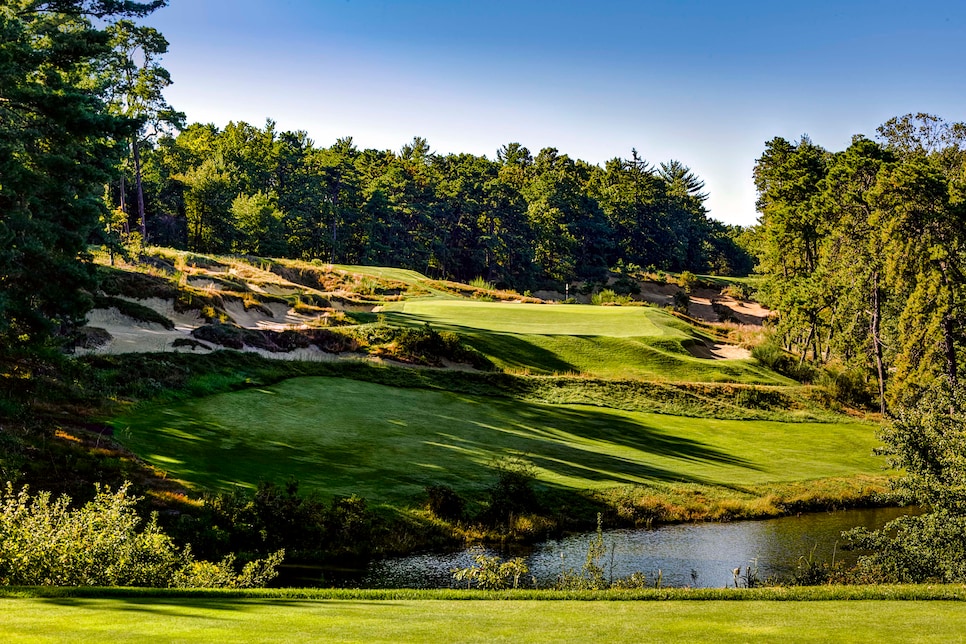 The 5th hole at Pine Valley, which once again took the top spot in Golf Digest's biennial ranking of America's 100 Greatest Golf Courses.
Courtesy of the club/Charley Raudenbush
With Golf Digest's latest list of America's 100 Greatest (and Second 100 Greatest) Golf Courses being unveiled on Tuesday, you already know what venues our biennial ranking considers the top tracks in the country. But why have those particular courses been selected? That takes a little longer to answer.
Golf Digest has been ranking courses since 1966, however, toughness, not greatness, was originally the sole criterion. That has changed throughout the years, and our latest episode of Local Knowledge examines the evolution of this intricate process that involves some 1,900 panelists across the country.
But we also wanted to better understand what makes a great golf course. And how something seemingly so subjective can be broken down in a more objective way.
"It's real people applying quantitative judgements to qualitative judgments, but it's honest," Golf Digest editor-in-chief Jerry Tarde says. "And I think that's why America's 100 Greatest as ranked by Golf Digest is so respected in the game."
We spoke to Tarde, Golf Digest architecture editor Derek Duncan, and Golf Digest deputy managing editor Stephen Hennessey to reveal the history and process behind the ranking. But these chats also provided some golf course design philosophy that might just influence your opinion of a hole or two (or 18) the next time you play.
You can listen to the full episode below, and please subscribe to Local Knowledge on Apple, Spotify or wherever you get your podcasts.