LIV Golf
LIV Golf events won't be dropped by The CW anymore, according to league and network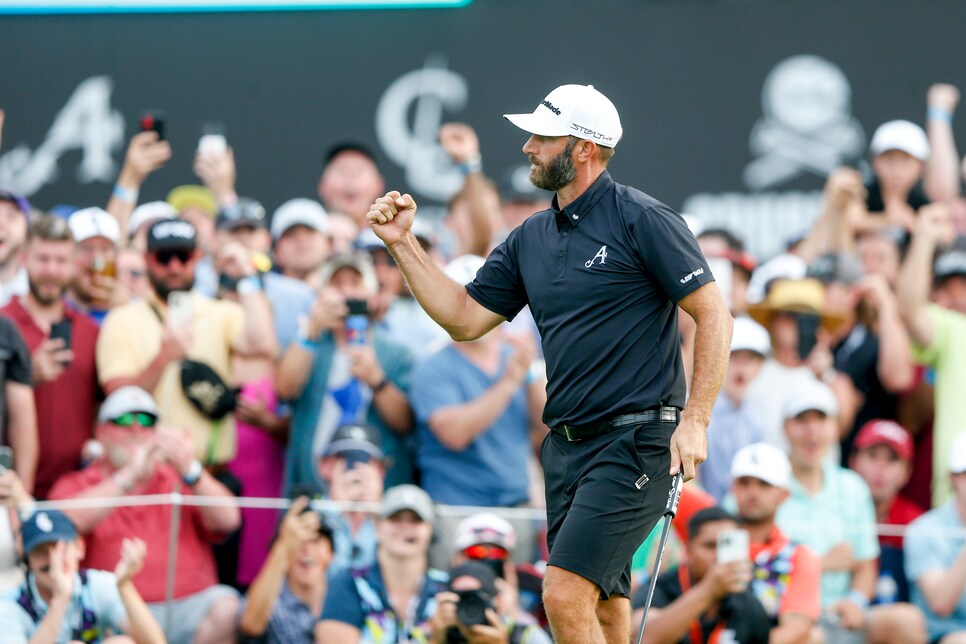 The incident was widely mocked in the sport, with even CBS Sports broadcaster Jim Nantz taking a spicy swipe at the Saudi-backed circuit during Thursday's first-round telecast of the PGA Championship. For the fledgling league that's been marked by numerous mistakes the past two years, it was the latest example that perhaps the biggest thing standing in the way of its success is itself.
However, according to the Sports Business Journal, the CW Network is promising LIV events will no longer be dropped early from their affiliates.
"The CW confirmed with the affiliate body—all 210 local stations—that in the event that this happens again, all stations will continue carrying the LIV Tournament through to completion," the network said in a statement released by LIV. "LIV Golf and CW Sports are learning together what will delight our fans and grow our franchises, and we're proud that we are nimble and able to make adjustments as these learnings are made available."
During its inaugural season in 2022, LIV Golf could only be viewed in the U.S. on YouTube or LIV Golf's website. Golf Digest reported last year that the valuations of LIV Golf franchises, and the long-term viability of the league, hinged on securing a broadcast deal. But nearly all of the major television subsidiaries in the U.S. showed little-to-no interest in LIV Golf in its first few months, sources told Golf Digest.
However, in January the CW and LIV announced a multi-year partnership. The CW has more than 200 affiliates in the U.S. and is mostly known for airing syndicated programming. No terms of the deal were released, although multiple published reports state that rather than The CW paying a rights fee to LIV, they will share ad revenue generated from the broadcasts. LIV Golf is also believed to be paying for productions fees.
LIV Golf's next event is scheduled for next week at Trump National outside of Washington, D.C.