News
Liberty National's bid to obtain 21-acre waterfront nature site and build three new holes and First Tee facility rejected by state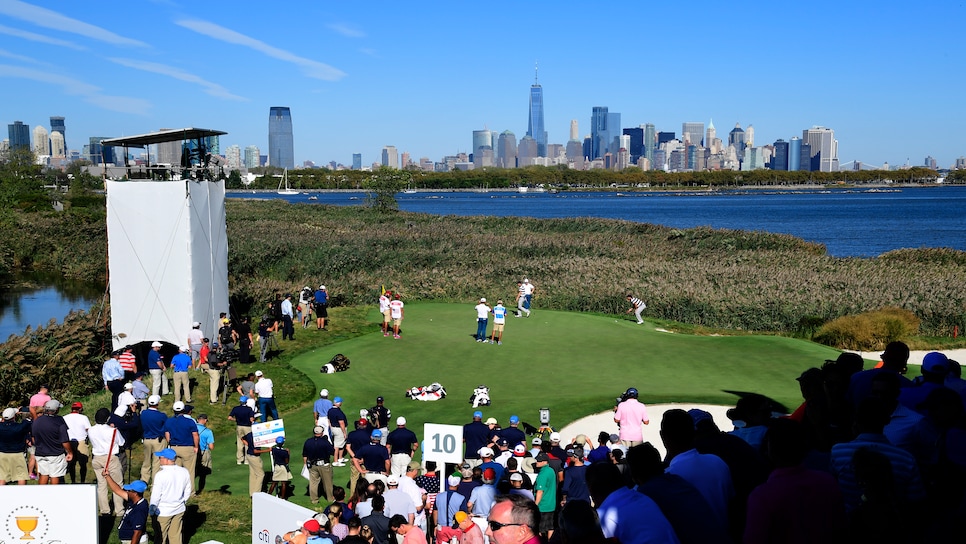 Liberty National Golf Club, the site of the 2017 Presidents Cup and FedEx Cup playoff events, had its bid to obtain a 21-acre portion of waterfront land that is part of Liberty State Park denied by the New Jersey Department of Environmental Protection. The club planned to add three new holes and a First Tee facility if its proposal was accepted by the environmental agency, according to a report by NorthJersey.com.
The ultra exclusive Liberty National, which opened in 2006 and soon hosted the 2009 and 2013 Barclays, the first tournament of the FedEx Cup swing, had its eyes on the extensive wetlands and sandy beach on the Caven Point peninsula that fronts the New York Harbor. And according to a January report by NJ.com, Liberty National owner and founder Paul Fireman planned to use that land to reroute the course, turning Liberty National's current holes nine through 11—which sits on land farthest from the clubhouse—into an expansive First Tee facility. Fireman said in a statement at the time: "We are thrilled by the opportunity to collaborate with the State of New Jersey to address what is an obvious and tremendous need to serve the underprivileged children of Jersey City, Hudson County and the surrounding Metropolitan area."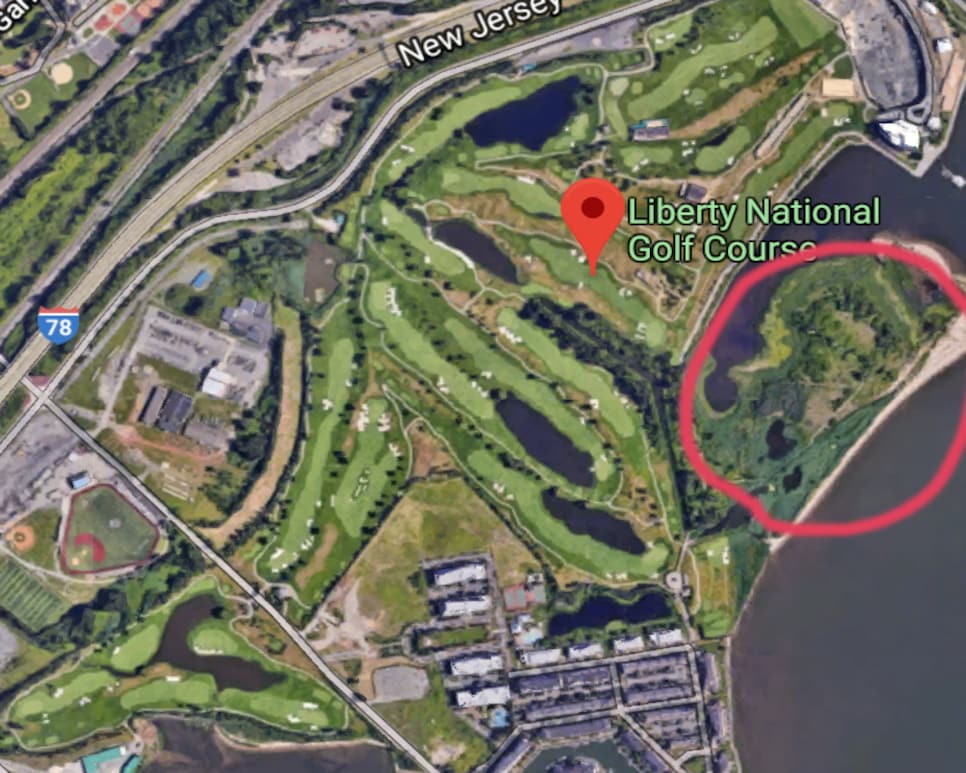 Construction costs for Liberty National totaled about $250 million, with about 90 percent of that sum coming from Superfund clean-up costs, according to a 2017 report from Golf Digest's Ron Whitten. Previous to the building of the golf club, the land had been an oil terminal for nearly a century, and the harbor-side ground had been contaminated with petroleum, lead, beryllium toxic PCBs. It also served as an ammunition depot in the 1950s, according to the Golf Digest report. "We were pretty sure any travesty known to man was on this property," co-architect of Liberty National Bob Cupp, who died in 2016 and designed the course with former tour player Tom Kite, told Ron Whitten.
In the Thursday letter from the N.J. Department of Environmental Protection, an official writes that the DEP will not pursue the project "at this time," leaving it unclear whether Liberty National could resubmit its plans to be considered in the future. The NorthJersey.com report details other private-enterprise plans being considered for the sought-after land, including a marina. Advocates had campaigned the agency to reject the plan, and a group called "Friends of Liberty State Park" told NJ.com on Friday that the news of Liberty National's expansion rejection was "wonderful news."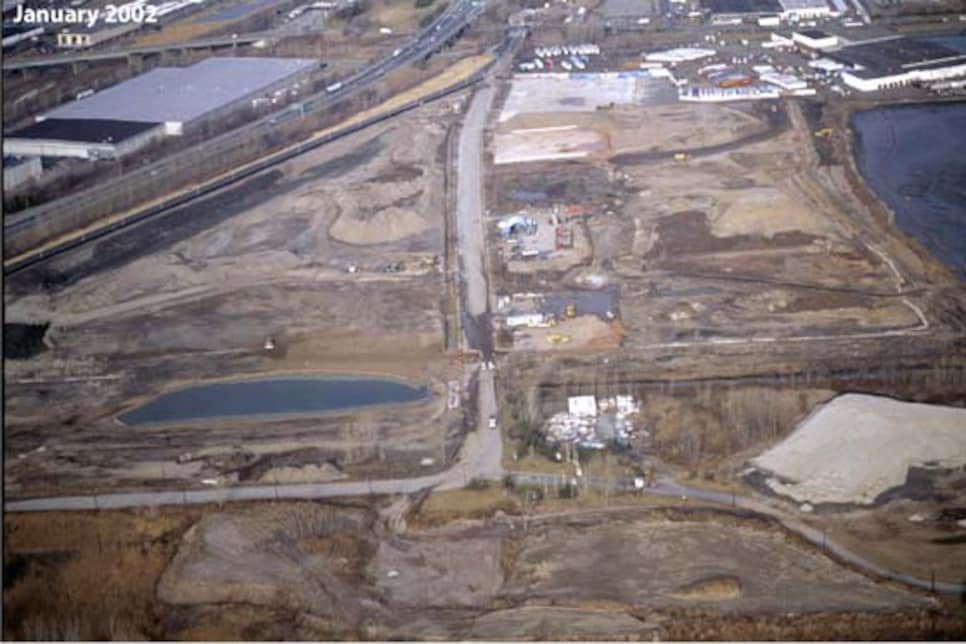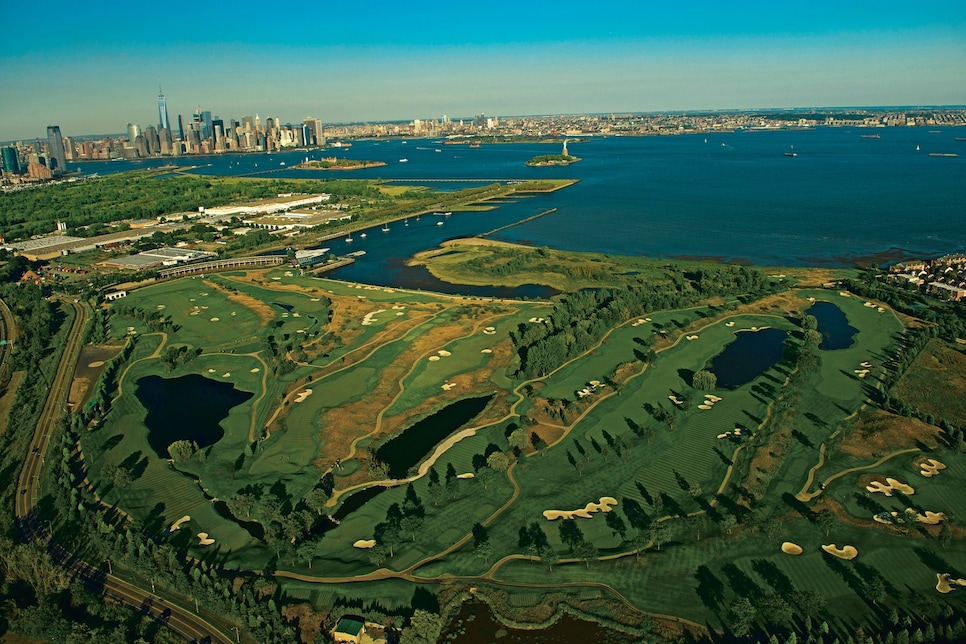 The club will host the 2019 and 2022 Northern Trust Open, the first event of the FedEx Cup playoffs.